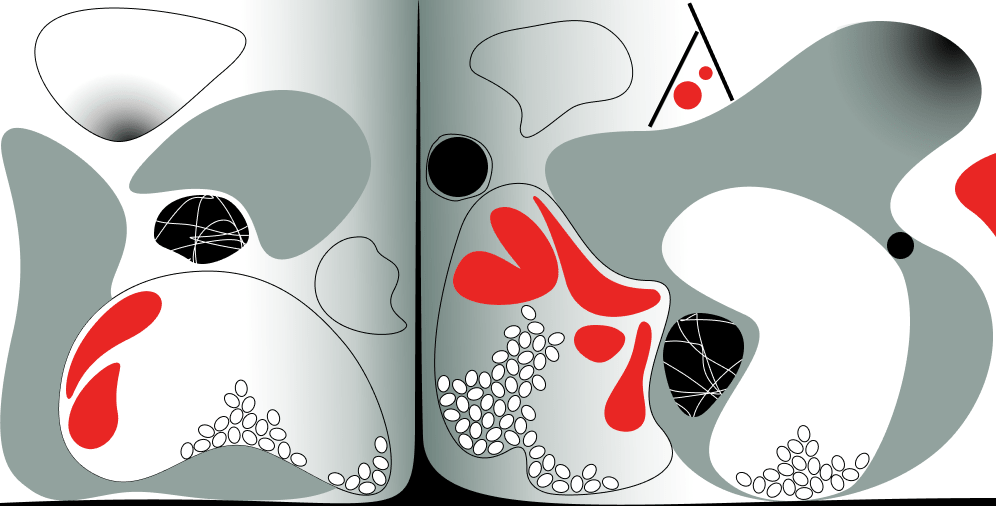 It's no secret that any design project involves a great deal of work. And pain. Sometimes it's easier to relegate a little piece of that pain to someone else – for example, a third party that provides top-notch UX UI design services and is qualified to carry out the designated scope of work for you.
There are several options to achieve that. The first and most obvious one is to hire a web design agency. They'll do all the work necessary for your project and are likely to support the project in the future. The second option is to find a freelance web designer. They're much more flexible and affordable.
Before choosing either of these options, focus on the nature of your project first. What is the scope of it? Are there any time constraints? How big does the team need to be? What kind of working relationship do you adhere to? If you don't decide on all of that before you embark on your web design journey, either of them won't be of much help to you. Third parties need to be given a clear and specific task, otherwise, there would be no coherent result.
But how to choose which one to pick? Which one fits your business needs better? Let's look into both options more thoroughly.
Web design agency
A web design agency (like Ester Digital) is a group of professionals, usually providing a variety of extra services and having a rather vast experience in several design spheres. However, there are several drawbacks to it that might impede the flow of your working process. Let's take a closer look at the pros and cons of hiring a web design agency.
Pros:
Diverse experience. Generally, web design agencies have a wider range of experience in various fields. Each design team has several specialists at its disposal that bring their expertise to the table and look at the projects from different perspectives. Also, web design agencies generally can cover more requirements than a freelance designer, simply due to the size of the team and a bigger toolset. Although every agency is different and some prefer to be niche, overall when you hire a web design agency, you get a knowledgeable and skillful team of people who will take account of several facets of your project.
Support and maintenance. Echoing the previous point, it's important to stress that a bigger team may provide a bigger range of services. The services may not only include actual web design, but also ongoing support and maintenance of the work created for clients. This may entail further cooperation or fixing of arising issues. Unlike freelancers that can vanish after the work is done, agencies take their time with each client and make sure to network, and possibly expand their pool of clients.
Higher responsibility. If all of this seems too good to be true, also take this: due to the higher visibility of the agencies on the market, they have to be highly accountable for the work they put out and their reputation as industry players. If a client spreads the word that a certain agency provides underwhelming results, the agency is unlikely to compete on the same level as it did previously. There are platforms for online reviews and comments that make it easy for clients to assess their competence. It's much harder to get access to similar information regarding freelance web designers.
Cons: 
Cost inefficiency. The biggest con regarding web design agencies is the cost of their services. Generally, hiring a web design team is much more expensive than just one or two freelancers. The reason for that, as we already mentioned, is the holistic approach to the work process and a higher number of involved professionals. Investing in a web design agency means relegating a large portion of responsibilities that a freelancer won't be able to cover. However, if you're not ready to pay such huge sums, consider hiring a smaller design agency – generally, the quality of their services are on practically the same level as of the larger ones, due to the high competition, and they're much more flexible than design powerhouses.
Complicated communication. While this may be seen as an advantage – better engagement and a more structured way of communication – overloaded teams might impede the design process and slow it down. If you're lucky and your project is supervised by an experienced account manager or an art director, this won't be a problem, but if they're not committed and/or not competent enough, there are going to be things that will inevitably get lost in translation, which won't work for your favor. Also, it affects the working relationship: it's not as personal and amicable as it can be.
Bureaucracy. If you're not very keen on filling out tons of paperwork and going through a storm of bureaucratic procedures, engaging a design agency can be a bit tiring. With so many points of contact, it's easy to get overwhelmed by heaps of information and how it's interpreted by other people. Every request or task you put out may be reviewed and assessed by several people, which takes away your precious time and, most importantly, nerves – if you're pressed for time, it will drive you nuts. But don't panic: this issue can be easily solved through a project manager who will curate everything for you.
Freelancer designers
As the name suggests, freelance designers are the designers you hire individually, without having any commitment to an agency or a studio. They're thought to be more mobile and generally give results much quicker due to the lack of any obstructions. Are they really better to work with than a design agency or is it another conspiracy theory to make you pay more? Keep reading to find out!
Pros:
Flexibility. The obvious advantage, since working with one person is much easier than with a team of different personalities. It's easier to negotiate, make arrangements, and introduce changes or modifications into the final product. Working with freelancers is generally more straightforward as there are no intermediaries involved between you and the person who turns your ideas into reality, meaning that your concept gets transformed as close to your plan as possible. Their schedule is also a bit more relaxed as they don't have to provide any additional services and can even work on-site to get acquainted with your business better and learn it inside out.
Less expensive. An evident conclusion, but if there are no extra services to pay for, then the overall cost of the rendered work is much lower. Usually, freelancers set up their rates themselves, depending on the common price across the market, and can be more flexible in terms of negotiating the expenses. Of course, it's a great choice if you're only starting out or can't afford a big and famous design agency. Just remember that cheap does not equal good – don't forget to check out their portfolio to be sure.
Niche experience. If your business is very specific, or you're looking for something wildly different, hiring a freelancer might be a way to go. Quite often, freelancers are just design geeks who want to delve as deep into the creative process as possible and work on various projects without having to deal with the bureaucratic side of the business. That's not to say that a design agency can't provide field-specific results, but freelancers do that much quicker and are way more enthusiastic about giving you the most eccentric and funky design you could ask for.
Cons:
Accountability. Since a freelancer is the only point of contact during the working process, it's harder to hold them accountable for the mistakes or possible issues that might arise. It's much harder to assess the reliability of a freelancer in comparison to a design agency that can be easily checked via review platforms. Also, it's way riskier to place the success of your project on one person rather than a team – if a said freelancer becomes unavailable, sick, or drowns in a world of video games and pizza and stops answering your calls, your project is doomed. A possible solution to this is to hire freelancers that were highly recommended to you by the people you trust.
Lack of oversight. Management is this little servant no one really appreciates or cares about, but the one that gets all work done. No one sees or hears it, but it's always there, ready to feed the whole castle, muck out a stable, and fight the dragon. Imagine that your castle – the project you're working on – doesn't have that, and a large portion of this servant's duties will rest on your shoulders. Unlike freelancers, a design agency does all the managerial work for you, leaving you to deal with your other responsibilities and making a thorn in your side a little smaller.
Narrow experience. Reducing the project to the abilities of one person is tricky since there is hardly any proof that a certain freelancer will be able to carry out all of your tasks equally well. Let's use the same castle metaphor: imagine that you're trying to maintain a life of a huge citadel only with the help of one person with a specific skill set. Simply thinking about that is torture, and web design is torture by itself even with the greatest team (don't let shiny design blog articles fool you). It's highly unlikely to find a freelancer who is a jack-of-all-trades, and even if you do, the cost of their services will probably be on the same level as of a design agency.
On a final note
It seems that we've established the advantages and disadvantages of working freelancers vs design agencies, and it's time to choose the ultimate fighter. This might seem like a difficult task, but if you do all the preparation work right, it won't be much of a hassle.
Remember that prior to embarking on any project, it's absolutely crucial to know the following:
the budget you can afford;

the timeframe and scope of your project;

your business goals and purpose of the product you order;

type of working relationship and communication you would like to have.
For that matter, web design agencies seem like the best option. They provide security, efficiency, and a smooth workflow, and they will always back you up if something goes wrong, which is what any business owner wants.
Our Art Director Tetiana says: "A freelancer sounds great in theory: always available, has the drive and is excited to bring innovation and artistry to the table, but sometimes this enthusiasm vanishes when they face a more mundane part of the working process. A web design agency is a solid player who will guarantee that the work will be carried out according to your assignment and, most importantly, if anything goes wrong, will be there for you after the project is handed off."
By the way, recently our Art Director shared her career journey in an interview for "How I got my job" magazine. Read her story to track the way from mechanical engineering student and a freelancer designer to the art director of the design agency.
If this doesn't convince you and you still wonder whether you should stick with a freelancer or hire a web design agency, don't hesitate to contact us and bombard us with questions – we love them, seriously.