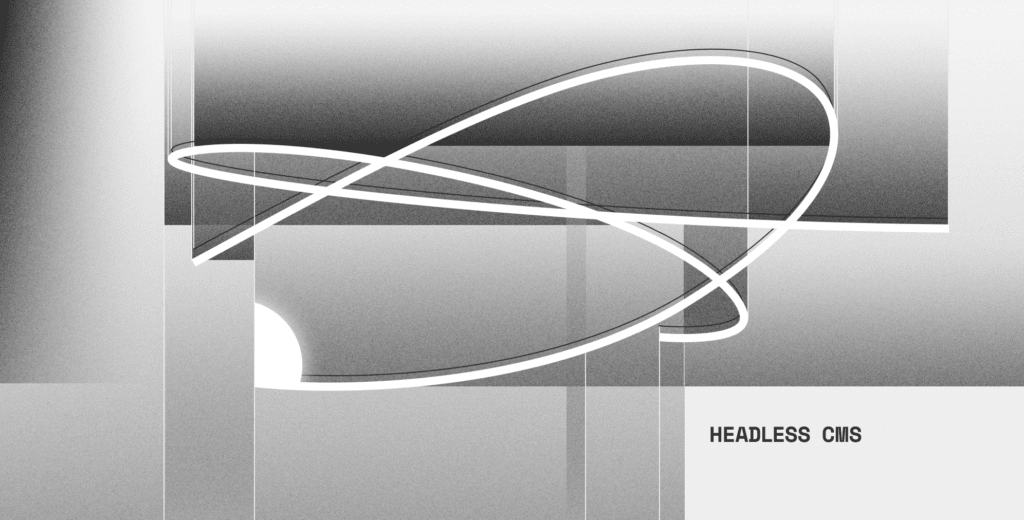 To make their business profitable and popular in today's world, companies enter the global market. Here, they design their sites, launch numerous applications, attract customers through various social networks, etc. However, the matter of being introduced online is just half a job. It's also crucial to choose how to present your brand.
Accordingly, there are several options the companies may choose to develop their websites:
build it from scratch;

utilize content management systems;

employ

headless CMS

.
And while the first two alternatives are quite famous and understandable, the essence of the last one may seem vague and confusing. Therefore, to clear up the situation, in this article, we will explore the essence of headless CMS and its advantages. Furthermore, we will discover the top 5 examples of headless systems, among which you can choose the one that suits you best.
Before going deeper into the essence and concept of a headless CMS, we find it crucial to figure out what the traditional CMS stands for.
What is a CMS
We are all aware of how challenging and demanding the web development process might be. Fortunately, since there is such a technology called CMS, or Content Management System, the matter of building efficient and appealing websites is not so troublesome anymore.
The name Content Management System corresponds to its purpose to the full extent. Hence, with the help of such a system, companies can fill the page with the necessary information, as well as view, correct, and control the content of the online resource.
Moreover, CMS consists of various interconnected modules. Each of these modules performs specific tasks and is liable for a certain set of web page elements. Thus, the CMS engine assists in creating a site out of standard functional blocks. It is noteworthy that just a few web programming skills may be quite enough to introduce such technology. To learn more about CMS, check out our comprehensive guide.
What is a Headless CMS
In web development, the term "head" denotes the front end part – the system interface, with which the users interact. Accordingly, a headless CMS is a technology, where the data layer (back end) is separated from the presentation one. It means you can manage the content on different kinds of sources (a site, application, an IoT, and so on). Furthermore, the connection between distinct "heads" and "body" is ensured by the employment of API (application programming interface) and various microservices. At the same time, this CMS can work either in the cloud or on the client's own server.
To sum up, we can state that the headless CMS is a system designed without the visual side but with APIs and the back end only. And that is truly convenient since, while working on headless CMS, developers are not limited in the usage of desired tools or functions (the way it happens with traditional systems).
Benefits of a Headless CMS
There are far more advantages of headless CMS. Let's take a look at them.
Once again, in contrast to traditional content management systems, this type of CMS removes all restrictions in the design of the content and the site architecture. It implies that while working on it, you are not tied to ready-made templates but get a chance to build the resource the way you want to see it. Moreover, there are no strict rules about what programming language, plugins, or tools to use. Hence, developers can utilize those that are convenient for them.
Taking into account that the head of the product is separated from its body, there is no risk that while introducing any changes or upgrades in either back end or front end parts, the work of the whole team and the website itself will be affected. Accordingly, thanks to such independence, sites will not encounter any downtimes or other unpleasant issues, which are not appreciated by clients.
Provided that the content is not connected to the interface, the risk of data leakage upon interacting with the headless CMS is minimal. Furthermore, by means of this system, you can hide the back end. And since it is hidden, it becomes rather complicated for violators to determine what type of CMS is utilized. Consequently, if the system cannot be identified, it cannot be hacked.
Opposed to ordinary CMS, headless systems allow companies to manage the entire structure of the resource, organize the data storage, and integrate any third-party service, thus, improving the UX. And this feature is truly vital as within time, sooner or later, businesses start to grow, and, for instance, without an opportunity to migrate to other platforms or easily add diverse functions, sections, etc., they may face challenges, which is rather unfavorable.
Offers an omnichannel approach
Since the body is separated and can be linked to any number of front ends, the content, represented in a universal format, may be displayed on a website, mobile or desktop application, and interfaces of numerous digital devices. Such a feature makes a substantial contribution to the expansion of business opportunities as it simplifies the process of managing each channel.
Allows concentrating on business
While the traditional CMS requires almost all your attention since you must keep an eye on both front and back end parts (and it distracts you from making your company profitable and prosperous), the headless CMS takes a big deal of the issues upon itself. Therefore, brands can devote more time to growing and scaling up their businesses.
Considering that the headless content management system is a step up toward innovations and convenience, we believe this technology may become one of the most promising in the future. And provided that here, the developers work independently with the data and presentation layers, the matter of adjusting to new requirements will not be burdensome. It means there is no danger the companies will experience difficulties with the introduction of any modifications in the web development.
The listed headless CMS benefits demonstrate how valuable its employment could be. Nevertheless, as long as nothing is perfect, this system also has some cons. For instance, to create a truly effective website, companies need to hire technically-savvy and experienced professionals. And their services are not cheap, aren't they? In addition, generally, there are no ready-made sets of themes or templates, which means that the process of designing the site will not be that easy. Therefore, you should think twice before developing the resource with the help of this technology.
Employ Headless CMS to expand your business horizons
Our professional team can help you to manage this issue
Explore
Top Headless CMS
There are so many different systems of this type that it's a piece of cake to get lost among them. To help you pick the most appropriate one, it's time to study the examples top 5 well-known headless platforms.
01 Strapi
Strapi is viewed as a leading headless open-source CMS. The platform is installed on the owner's server so that there will be no problems with privacy and security. This system is written in JavaScript and supports the two most popular types of APIs: RESTful and GraphQL. Moreover, Strapi offers a user-friendly interface, easy integration, and data storage, while the functionality can be expanded with plugins. There are both free and paid versions, and in some cases, the free one may be enough to ensure efficient and smooth work with the content.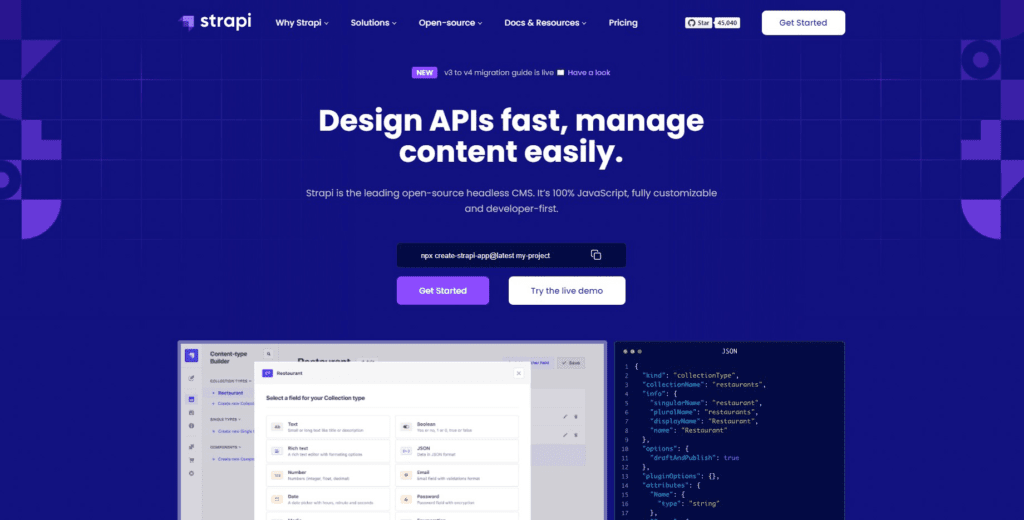 02 Sanity
Sanity is a great solution for development teams of any size. This headless CMS is written in React and offers a variety of tools for real-time corporate work: multi-user editing and change tracking. The system also allows you to work with interfaces, provides smooth integration with other systems, simplifies content managing, and flawlessly scales up. There is also a free plan. However, it is pretty limited, for instance, concerning the number of users (up to three), API requests (no more than 100k), etc.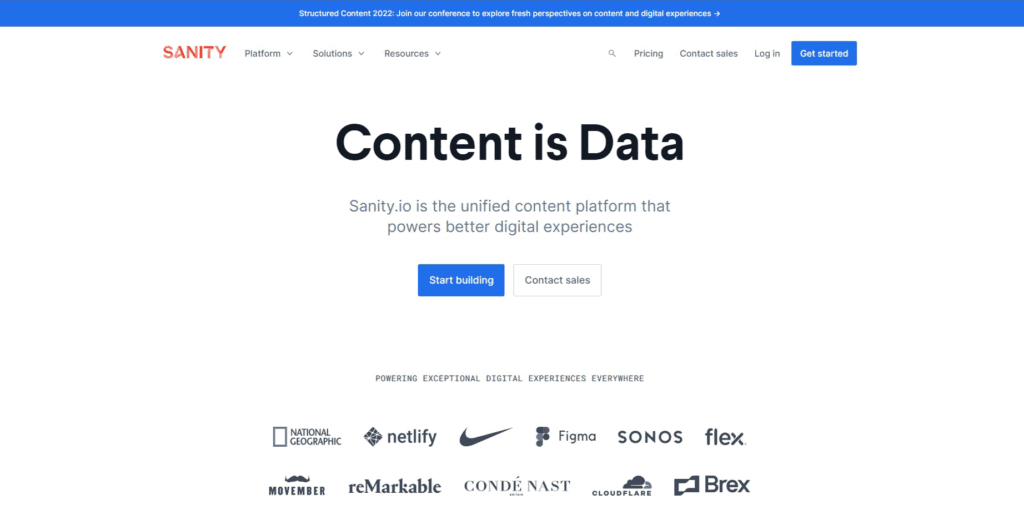 03 Cockpit
Cockpit is a centralized open-source content management platform designed for mobile apps, websites, and IoT device interfaces. The system can work with diverse programming languages and several types of databases. This CMS may be utilized for free and can boast a fast and simple installation process. Nonetheless, it also has some cons. For example, it lacks comprehensive documentation and corresponding technical support, which may become a huge problem.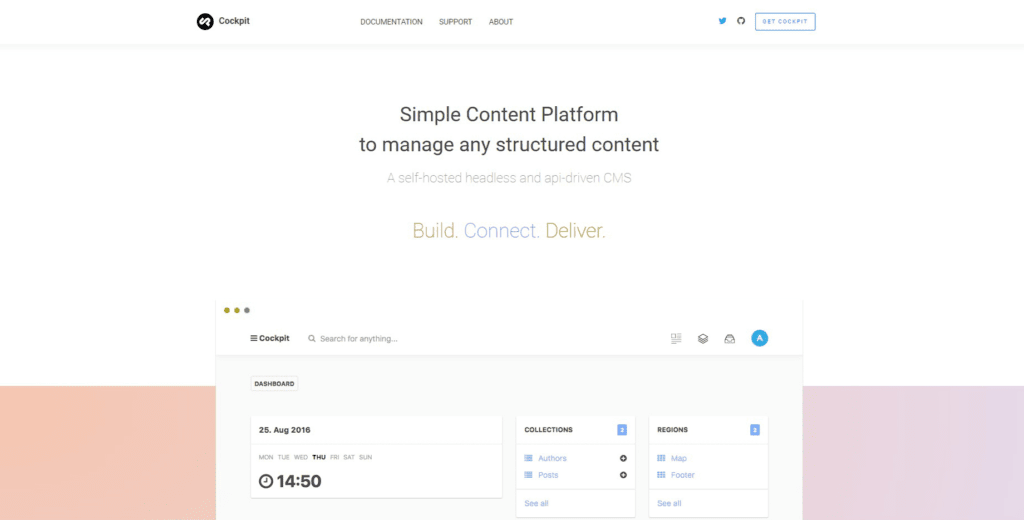 04 Ghost
Ghost is an open-source headless CMS built with Node.js. It is designed for developers primarily interested in making powerful, flexible, and efficient resources. It has an impressive list of ready-made integrations with external services, and there, you can buy or download numerous interface themes. Moreover, if you install Ghost on your own server, you can use it for free. Otherwise, the basic plan will cost you $29 per month.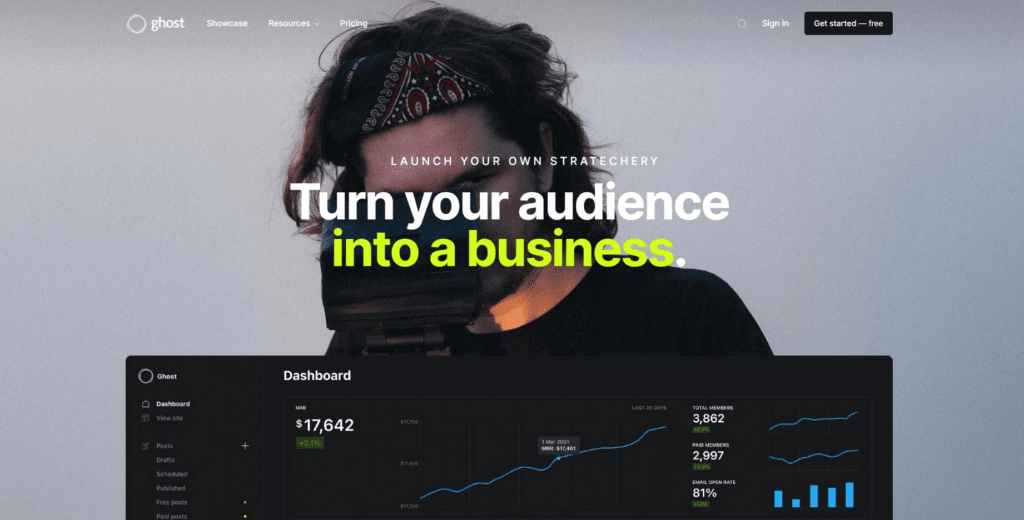 05 GraphCMS
GraphCMS is a modern omnichannel system based on GraphQL with an intuitive editor interface. Thanks to CDN (Content Delivery Network) integration, the web pages will be promptly delivered to the users (regardless of their location). Furthermore, as for pricing plans, the situation here is pretty complicated since the paid versions start from $299 per month, and that is rather expensive. There is also a free tariff. However, due to its restrictions, it will not be suitable for big companies.
Once the top best headless platforms are reviewed, it has become obvious that picking the right one is not an easy task. But believe it or not, this technology is definitely worth being considered.
On a final note
There are many ways to make a website, and the employment of a headless CMS is the technology you should pay attention to. With its help, you can create efficient sites in quite a short time. Certainly, it has its disadvantages, which you can't and shouldn't ignore. Hence, to make a decision on whether to introduce this system in your work or not, we advise you to conduct a thorough analysis.
In this article, among other things, we explored the top best headless content management systems along with their key features. We hope you've found this guide informative and exhaustive. Nevertheless, if there are still questions or you need some practical assistance, feel free to contact us. We are always here for you.