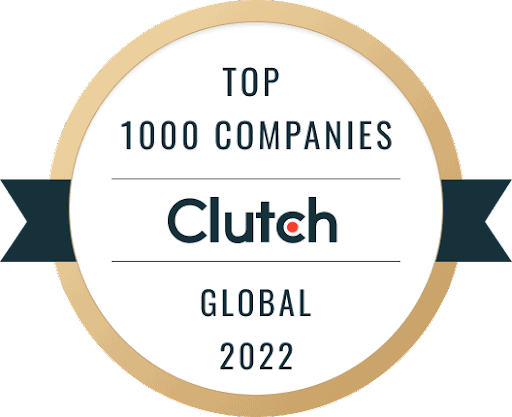 Here at Ester Digital, we deliver impactful solutions that can give you the best competitive edge. We first burst onto the scene back in 2015 and since then, we've had the pleasure of working with countless brilliant clients from all over the world. Because of our clients' tremendous support, our team has unlocked different milestones throughout our journey.

Today, we're proudly celebrating a new honor that reflects our clients' success and our dedication to our work. During the esteemed Clutch Leader Awards, Ester Digital was officially recognized as one of the global top 1000 B2B leaders for 2022!
To help you catch up, Clutch is a B2B review and rating platform created to match clients with trustworthy service providers. The website's yearly awards cycle identifies and honors the best companies that excelled in their thorough evaluation methodology. Companies who wish to be considered for this award are carefully assessed based on a rigid set of criteria, including their portfolio and client testimonials.
The entire Ester Digital team is genuinely thrilled to be recognized by Clutch. It's fantastic to see how much support we get from our clients. We credit their outstanding support, especially those who took the time to provide us with honest reviews, for this amazing honor.
We appreciate your support during both the ups and down. One of our key motivators has always been our partnerships. We are grateful for all the possibilities you have provided for us. Thank you for trusting Ester Digital!
Ready to work with Ester Digital? Make your business bulletproof with our triptych approach. Don't be a stranger and drop us a line so we can connect!