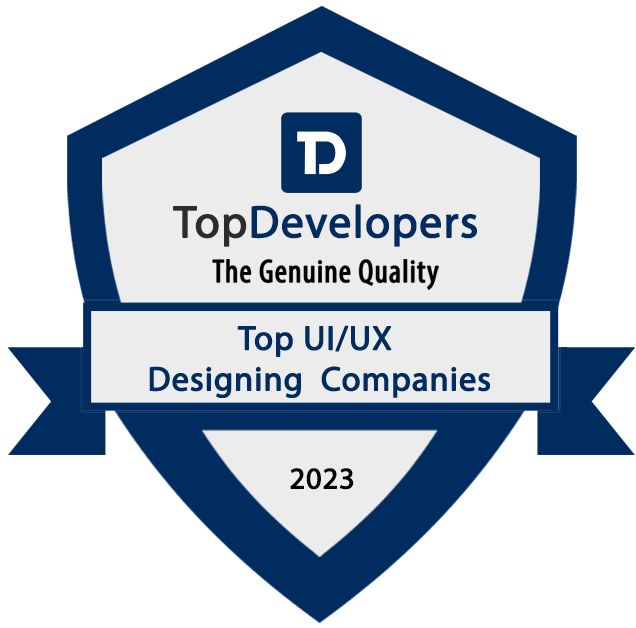 At Ester Digital, we strive to deliver impactful solutions that give our clients a competitive edge. We believe that effective UI/UX design is a critical part of any successful website or SaaS, and we're thrilled to announce that our team has been recognized as one of the most promising UI/UX Designing Agencies by TopDevelopers.co in 2023!
TopDevelopers.co is a leading platform for companies searching for trustworthy service providers in the tech industry. Their research team evaluates thousands of agencies based on various criteria, including the quality of their work, client feedback, and industry recognition. This year, Ester Digital stood out among the best, and we're proud to be recognized for our commitment to excellence in UI/UX design.
We understand that finding the right UI/UX design agency can be challenging, especially when you're looking for a team that understands your needs and matches your brand aesthetic. That's why we make it our mission to work closely with our clients to create designs that not only look beautiful but also provide a seamless user experience.
Our team has years of experience in creating custom UI/UX solutions for a wide range of industries. We believe that every project is unique, and we take the time to understand your business goals and target audience before diving into the design process. We work tirelessly to create designs that not only look stunning but also help you achieve your business objectives.
We're grateful for the recognition from TopDevelopers.co, and we credit our success to the outstanding support we receive from our clients. We're committed to delivering the same level of excellence in UI/UX design for all of our future projects, and we can't wait to see what the future holds.