Designing an app that no one would pass by isn't as simple as making it just outstanding and innovative. People love visual stories, so here you should also think about an exclusive name, an appropriate description, and a memorable app icon. If you have been underestimating the latter, we have bad news since icon design can make a big difference.
Attracting users, increasing conversions, and clearly communicating the app's functionality are not the only tasks good app icon design can accomplish. Want to reveal all benefits and find out how to make an app icon? That's what we are going to explore.
What Is an App Icon
An app icon is a small, distinct image that represents your mobile application. It serves as a visual representation of your app on the home screen of a user's device. App icons are typically square or circular in shape, with a size range of 1024×1024 pixels to as small as 29×29 pixels. These icons are used to grab the attention of the user and make your app recognizable among other apps on the user's device.
App Icon vs. Logo
Let's start with the basics. An app icon is a graphic representation of your application, whereas the logo identifies your brand and products. You might put your brand's logo inside an icon image, but it won't make that icon a logo. The thing is that a logo can exist in any framework since it is scalable, while an app icon is a unique attribute that helps to disclose the purpose of the application and promote it. Therefore, it needs a particular approach. 
5 Tips for Designing an App Icon
If prior app icons were designed mostly with uniformity in mind, now it is a specific aesthetic that goes to the storefront, drawing the attention of potential users. Apparently, the more attractive your icon is, the more downloads you can get. Here, you may think it is easy to build a stunning icon by packing it with beautiful shapes and lines and merging it with pretty colors. In addition, the size of the product is small, so why bother about it so much? Even so, the small size of an icon doesn't make its creation less complicated, if not more demanding and challenging. 
Think of it as a complete design process with its particular ins and outs, requiring knowledge and expertise. And to help you manage it, we compiled a list of the 5 best tips for designing stunning app icons. Let's get started.
#01 Unique shape
Some mistakenly think the more elements the icon design involves — the more intriguing and inviting it will be. In reality, extra abundance creates visual noise that conceals the essence. Here, focus on the less is more principle. To differentiate your app from the rest and create an amazing icon, you don't need a myriad of ingredients. A unique and bold shape will be enough.
Look at these examples. Who won't recognize the Twitter bird icon or Spotify green and black speaker volume? These app icons accentuate one clean shape, which makes them recognizable in any context. It also communicates professionalism and forms a positive image. That's what good icon design is all about.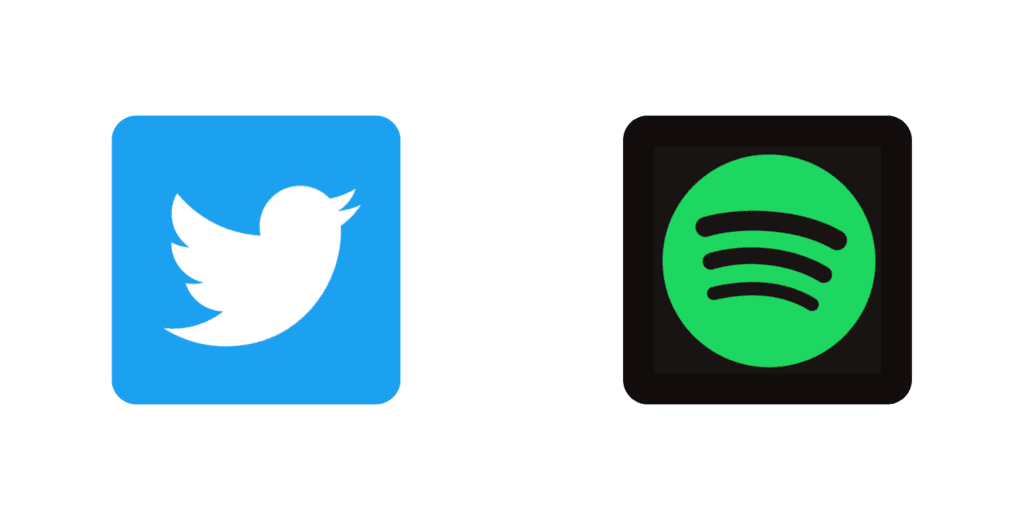 #02 Tell about app functions
While it's integral that the design should be unique, it should also broadcast the purpose of your app. We don't mean telling about functions directly by placing the words right on the icon (by the way, it's better to avoid any text in icon design). We bet you don't want an icon stuffed with useless information and completely abstract in meaning so that the consumer cannot figure out what you offer. That's why think hard about your app's purpose and core functions and how you can translate them into visuals. 
The Gmail simple app icon can be an inspiration. It features a universal letter symbol, adding authenticity with Google's branding colors. When looking at it, users can immediately reveal its function without having to extract the meaning. As for the YouTube app icon design, we have pretty much the same. It encapsulates the app's core functionality in a refined and beautiful play button image.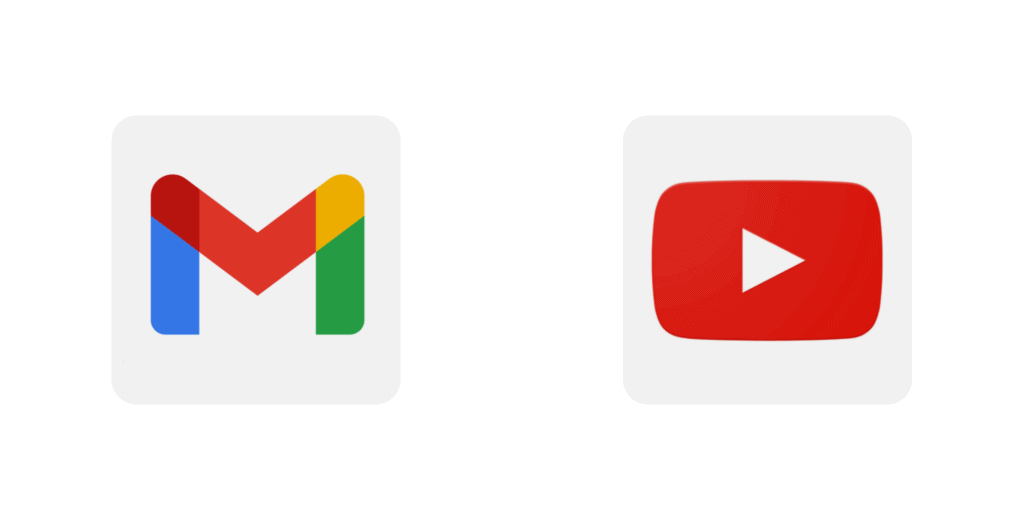 #03 Minimalism
You may notice the touch of minimalism running through all the examples shown, and this is not accidental. Best app icons provide a single focus concept rather than trying to fit numerous useless items into a tiny visual. Given how fast potential users scroll through the app store, they won't have time and intention to explore the design and decipher every detail unless they are interested in a particular product. So, don't urge them to make an analysis. 
Here, it's also critical you understand that minimalistic doesn't mean plain and dry. You may intelligently use a play of color, and contrast, like the Walmart icon. It is captivating enough yet simple not to overwhelm the eye. Also, look at how Facebook applies the best design principles to get a minimalistic app icon that is clean, bold, and thus attractive.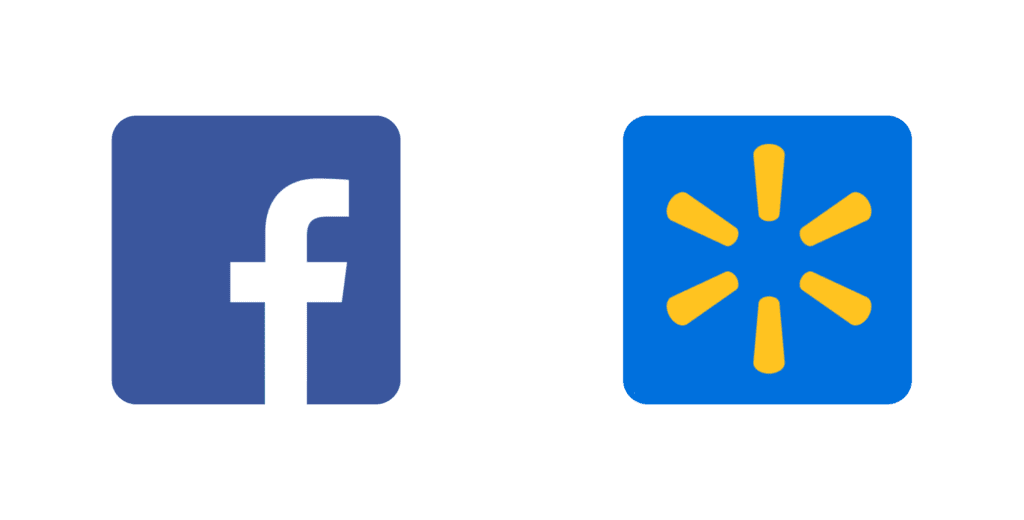 #04 Don't use a photo or words
Remember about the small size of an icon every time you want to celebrate visual creativity. Images or pictures can make it challenging for phone users to read and comprehend the information within a miniature viewport on a mobile screen. Also, it can decrease the recognizability of your design and turn your icon into a bland object. 
Another thing to avoid in app icons design is text. Don't urge your potential customers to peer in a tiny portion of the visual since it looks heavy and overwhelming enough to confuse them. Instead, you can add the description below and place words here. Believe us — it will save you from failure.
#05 A/B test
As the name implies, A/B testing involves the evaluation of two variants — A and B. As for the icon design, you need to test different app icon ideas to pick the one that best resonates with your specifications. Evaluating your app icon design success right in the app store can be risky since you will need to wait for another icon design re-approval. Time is money, and you don't want to waste it. That's why we recommend using specialized testing tools to handle this issue.
Don't know where to start to design a stunning app icon?
We know everything about icon design
Contact us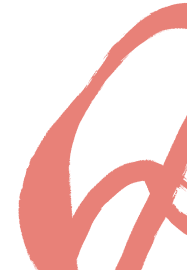 App Icon Standards for Android and iOS
When the tips are over, we move to strong advice — always consider store-specific guidelines from Apple or Google. Usually, they come into two categories: obligatory rules and best practices. And it's critical to adapt your design to these configurations and ensure your app icons correspond to the standards. 
If you have an iOS app, then follow Apple icon design specifications:
Facet

Specification

Home Screen on iPhone

120x120px @2x (pixels)

180x180px @3x (pixels)

Home Screen on iPad Pro 

167x167px @2x (pixels)

Home Screen on iPad, iPad mini

152x152px @2x (pixels)

App Store Size 

1024x1024px @1x (pixels)

Format 

PNG

Color Space

App icons support Display P3 (wide-gamut color), sRGB (color), or Gray Gamma 2.2 (grayscale)

Shape

Full Square — the system applies mask to automatically adjust icon corners so that it matches the platform's aesthetic

Layers 

iOS, iPadOS — single (no transparency) 

macOS — single (transparency, as appropriate)
Whether it is an Android app, consider Google Play icon design standards:
| | |
| --- | --- |
| Facet | Specification |
| Final Size | 512x512px |
| Format | 32-bit PNG |
| Color space | sRGB |
| Max file size | 1024KB |
| Shape | Full square — Google Play handles masking |
| Shadow | None — Google Play also handles shadows |
On a Final Note
Now, when you know the best practices of an effective app icon design, it will be much easier to create an outstanding product. Being an integral part of your application performance, a properly designed icon will advance your sales and improve recognition. Also, it will act as a visual symbol of your service, contributing to a broader idea of delivering the best possible experience to your customers.
Don't miss an opportunity to get it all with Ester Digital's professional agency. Whether you need help with app icons design or want more insights into the theme, contact us. We promise to deliver the most precise solution to meet your expectations.