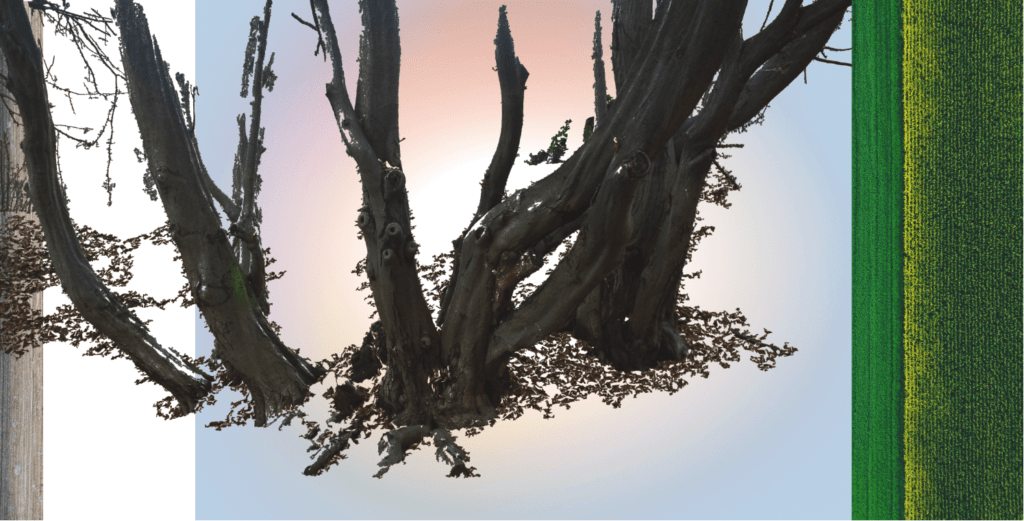 Imagine you are at a business conference, meeting new people and trying to promote your company. What is the quickest way to share your contact information and build lasting interactions with your potential customers? It is certainly a well-designed business card that will reflect who you are and represent your brand. 
Of course, you may argue that in today's digital world you can do without it, as everything is online. Still, if you don't want to get lost in the crowd of endless uniform contacts, you need to create your own business cards as tangible reminders of your company. It will deliver a visible message about your business and give all the information on how to get in touch with you, showing you as a serious, competent, and prepared partner. 
How to make business cards
To achieve all that, you need an effective business card design. A good one should be efficient, unique, and creative, clearly reflecting your brand identity. If you want to know all the details on how to design business cards, get acquainted with the 7 essential tips below. 
01 Pick your size
When you start designing a business card, the first thing you need to consider is its size. You would want a card to break into the pockets of your potential customers, so it should be comfortable to hold in hands and put in wallets. Actually, the size varies insignificantly in different parts of the world, but there is also a standard that is used across the board — 3.5 × 2 inches (88.9 x 50.8 mm). We recommend not to ignore it, as it was streamlined for convenience. Also, make sure the printer can cut out it cleanly on various printouts.
It's essential to consider the size not only due to the convenience but also for the smart allocation of the data to make your card digestible and readable. While deciding on your business card design, you should be aware of 3 limiting lines to allocate the information wisely: 
It is a spare area that should be added to the standard visiting card size, and it usually amounts to 0.25 inches (6 mm). You should also spread your artwork to its edge. So, it is the so-called emergency part that allows you to avoid blank spaces while cutting the business card out.
It is the line along which the business card is cut out, and it is equal to the standard size. But considering that the printer might not be as precise as expected, you shouldn't underestimate the necessity of the bleed and trim line.
All the business card information should be placed carefully and securely, so put the text, signs, and images in the safe zone where the printer won't surely reach. It accounts for 3.25 x 1.75 inches (82.55 x  44.45 mm).
This division serves to prevent you from the wrong printing and keep your business card design and text safe. All in all, the visiting card size before clipping off should contribute 3.75 x 2.25 inches (95.25 x 57.25 mm), including the bleed.
02 Choose business card shape
Stepping up to choose the format of your business card, you can proceed from the type of business you have and decide whether you want it to look professional or creative. For instance, law, finance, and high-tech industries normally opt for a classic shape, as it is generally accepted as the most universal one. As for the advertising, architecture, music, and publishing industries, they prefer to make their calling cards more innovative. That's why you have definitely seen various business cards of the same rectangular shape that don't attract the holders' attention. And this is because of their format that makes them ordinary, but it is still a reliable and understandable choice. 
On the opposite, you will be surprised how the slightest and, at first glance, insignificant shape changes can affect the perception of your visiting card. Even if you just create the corners rounded, it will look more favorable and noticeable as well as professional. This form also can avert any creases and dents.
In addition, you can pay attention to a square form that will make your visiting card look uncommon. At the same time, you should remember about functionality, so it should fit in a business card holder not to be thrown away. 
03 Choose colors
One of the first things everyone notices when taking a business card is the combination of colors. They can immediately drive away the client's eyes or, vice versa, make them hold back and look for a while. To pick up the proper colors, it's important you know their meanings and understand emotions and symbols conveyed. That way, it'll be easier to communicate with potential customers non-verbally and deliver your message more clearly.
Another good practice is to incorporate the knowledge of your target audience into your choice and draw your attention to the associations your customers can build by looking at your visiting card. For example, if you want to represent calmness and loyalty, choose blue. Selecting green, you prioritize freshness and progress.
Over and above, think about the number of colors and their compatibility. There are three categories to achieve a refined yet unique look of your business card:
Primary colors

should be a backbone of your combination and occupy most of your business card.

Secondary colors

serve to highlight the main information and bring freshness and brightness to the whole design. 

Tertiary colors

are used to place emphasis, so that your visiting card will look lively and enticing. 
Why is it vital to study the color combinations? It will help you not to pick conflicting colors and make the overall image balanced, harmonious, and pleasing to the eye. Finding a delightful combination can be challenging, but with an understanding of color theory and psychology, this process becomes rather manageable. 
04 Design a card
When embarking on a visiting card design, address its general theme. That means the size, shape, and colors should harmonize with the overall design to look complete and accordant. Not to disassociate your customers, keep the calling card style within the lines of your brand. So, if you've already identified your company's colors, use the same ones to connect all the design elements together.
Undoubtedly, the main purposes of the visiting card design are to portray the brand identity and catch the eye of your prospective customers. That's why you can create a business card using different tools to achieve authenticity. If you want to step out of the box and make the others linger their look on your visiting card, go off the beaten track and choose a vertical layout instead of an accustomed horizontal one. It will illustrate the necessary information in an unusual way and grab the attention quickly.
At the same time, be careful with your imagination and remember that a good business card design is laconic and transparent. It is important to leave blank spaces and let your design breathe. So, unleash your inner minimalist to make the information accessible and the design consistent. Thus, you will transmit your brand identity in the best possible way.
05 Add business card elements 
If you want your design to be effective, you should know what to put on a business card. It is crucial to structure the key elements wisely to make your visiting card efficient and understandable. So, place your business card graphics, logo, and text in the way everyone would perceive it smoothly. 
As you work on a small area, reinforce your design with a clear hierarchy and make both sides of your business card serve your purpose. You don't need to put all components together in one place. To make them uncluttered, you can set the logo on one side and the text on the reverse. As for the logo size, don't make it too big, as it will look amateurish and clumsy. Instead, allocate it in the center of the safe zone, retreating a considerable distance from the edge. Thus, your logo will admire your potential clients with its simplicity and conciseness.
Don't overcrowd your design — you need to put only the most important info on business card: the name, position, telephone number, email address, and company's website. It isn't necessary to add in social media links not to litter the design. People can quickly find your social media nowadays. But if you definitely want to direct them there, you can use a QR-code. It will be much easier for customers to use and for you to implement it in the general portrait of your calling card.
In addition to the informative part of the text, its appearance is also important. So, pick the right font that will conform to the whole business card design. It should also be legible and readable in a smaller size. If your company is going to use visiting cards for different employees, check whether the longest names fit in the card size and look good at the same time. That's why it is better to choose standard and clean fonts. If you already have your brand fonts, it will significantly facilitate the design process, as you can choose them to keep the picture coherent.
To be more recognizable, you can put a professional and businesslike photograph on your business card. Don't use amateurish photos that will confuse clients and discourage them from further interactions.
06 Ask a designer for help
As the designing process requires full commitment and a lot of diligence, you always have an option to reduce your efforts and address specialists like Ester Digital. Professional designers know how to design a business card effectively, turn it into a physical call-to-action, and improve your business performance. Specifying clearly your vision and brand character to business card design experts, you will certainly get the immaculate product.
07 Complete your design
After the design is ready, you need to look through each element carefully. Then pay attention to the entire picture: if it looks jam-packed and weird, follow the rule of simplicity and remove unnecessary business cards details. The more distinct the design is, the more attention it attracts.
When the design issues are resolved, dive into the printing process. Here, you can do a fancy print finish that will give zest to your business card design. First, decide on the type of paper to use. It can be enameled or matte. If you want to highlight some components, the printers can create a relief design, so that they will pop up from the others. Besides, you can make the logo, name, or contact details shiny, but they should blend with the overall pattern. Looking for your printing partner, make sure that they can satisfy your requirements and bring your ideas to life. 
On a final note
Ultimately, a business card is your company's representation in the real world. It can either ruin your business illustration or make a memorable first impression. And you definitely would want the latter. That's why, diving into designing your visiting card, you should be certain that it will bring you new customers and profit. 
If you want to receive a stunning and eye-catching product, feel free to contact us. Our creative team will visualize your brand identity, put it in a neat package, and unleash it upon the world.