As you attend a business conference, meeting new people and introducing them to your company, it's essential to think about how to quickly share your contact information and establish long-lasting relationships with potential customers. A well-designed business card is undoubtedly the best way to achieve this goal. Your business card serves as a representation of who you are and what your brand stands for.
In today's digital era, you may question the necessity of a physical business card. However, relying solely on digital methods can lead to getting lost in a sea of endless contacts. Creating your own business card provides tangible reminders of your company and creates a lasting impression on potential customers. It will deliver a visible message about your business, showcase your professionalism, and offer all the necessary information to get in touch with you. By presenting a well-crafted business card, you can demonstrate that you are a serious, competent, and well-prepared business partner. In this article, we will share all ins and outs of business card design. 
How to Design a Business Card in 7 Steps: Crafting a Memorable First Impression
When creating a memorable and effective business card, it's paramount to focus on the design. A well-crafted business card design should be efficient, unique, and creative, accurately reflecting your brand identity. To help you achieve these objectives, we have compiled a list of seven vital tips for designing an effective business card. These tips will guide you through the process of creating a business card that stands out and captures the attention of potential customers. 
01 Pick Your Size: The Importance of Bleed, Trim Line, and Safe Zone
The first step in designing a business card is to determine its size. While there are different sizes used across the world, the standard size for it is 3.5 × 2 inches (88.9 x 50.8 mm). It is important to keep in mind that the printer must cut the card cleanly, so make sure to leave a 0.25-inch (6 mm) bleed, a trim line that equals the standard size, and a safe zone that accounts for 3.25 x 1.75 inches (82.55 x 44.45 mm). This division ensures that all information is placed correctly and avoids any printing errors.
02 Choose Your Business Card Shape: Classic vs. Creative
The shape of your business card should reflect your brand and the type of business you have. While a classic rectangular shape is universally accepted and commonly used in law, finance, and high-tech industries, a more innovative shape can set your business card apart in advertising, architecture, music, and publishing industries. Even slight changes, like rounded corners, can make a significant difference in its perception. However, it is crucial to consider functionality, so the card can fit in a business card holder.
03 Choose Your Colors: Meaning and Associations
Color is an essential element of a business card design and can convey emotions and symbols that help communicate your message more clearly. To make the right color choices, you need to understand their meanings and how they are perceived. You should also consider your target audience and the associations they might build when looking at your business card. There are three categories of colors: primary, secondary, and tertiary. The combination of colors should be balanced, harmonious, and pleasing to the eye.
04 Design Your Card: Theme, Style, and Layout
When designing your business card, ensure that the size, shape, and colors align with the overall theme of your brand. It is important to keep the style consistent with your brand and leave blank spaces to make the design accessible and transparent. You can use different tools and techniques to make it unique and memorable, such as a vertical layout or minimalist design. The main goal is to portray your brand identity and catch the eye of your prospective customers.
Want a bold business card design but don't know where to start?
We know everything about it
Contact us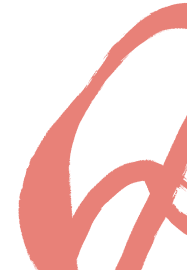 05 Add Business Card Elements: Graphics, Logo, Text, and Font
To create an effective business card, you need to know what to include and how to structure the key elements. A clear hierarchy is essential, as you are working with a small area. The most important components include graphics, logo, and text. To avoid clutter, allocate them wisely, and consider using both sides of the business card.
When it comes to the logo, size matters. Make sure it's not too big and is centered in the safe zone. In addition to the logo, the most important information to include is the name, position, telephone number, email address, and company website. It's not necessary to add social media links, but if you must, consider using a QR-code. The font should be legible and readable in a smaller size, and standard and clean fonts are always a good choice.
To make your business card stand out, consider adding a professional and business-like photograph. It should be high-quality and not amateurish.
06 Ask a Designer for Help
Designing a business card requires full commitment and a lot of diligence. If you don't have the time or expertise, you can always seek help from professional designers. They can help you design an impressive business card that represents your brand and improves your business performance.
By clearly specifying your vision and brand character to business card design experts, you can get an immaculate product that accurately reflects your brand.
07 Complete Your Design: Review and Printing
After your design is ready, review each element carefully to ensure it's perfect. Remove unnecessary details and follow the rule of simplicity. The more distinct your design is, the more attention it attracts.
When your design is complete, it's time to move on to the printing process. Consider using fancy print finishes to give your business card an extra touch. You can choose the type of paper, such as enameled or matte, and printers can create a relief design to highlight certain components. You can also make the logo, name, or contact details shiny, but they should blend with the overall pattern.
Make sure to choose a printing partner that can meet your requirements and bring your ideas to life. The printing process is crucial, so take the time to ensure that your business card is of high quality and accurately represents your brand.
By following these tips and tricks, you can create an excellent business card that accurately represents your brand, showcases your professionalism, and leaves a lasting impression on the people you meet.
On a Final Note
Creating an effective business card is essential, as it serves as your company's representation in the real world. It can either make or break your first impression, and you definitely want it to be memorable. That's why you need to be certain that your business card will attract new customers and generate profit.
If you're seeking a stunning and eye-catching business card design, our creative team can help you. We will visualize your brand identity and present it in a neat package that accurately represents your business. With our help, you can create a business card that stands out, showcases your professionalism, and leaves a lasting impression on potential clients. Contact us today to get started.