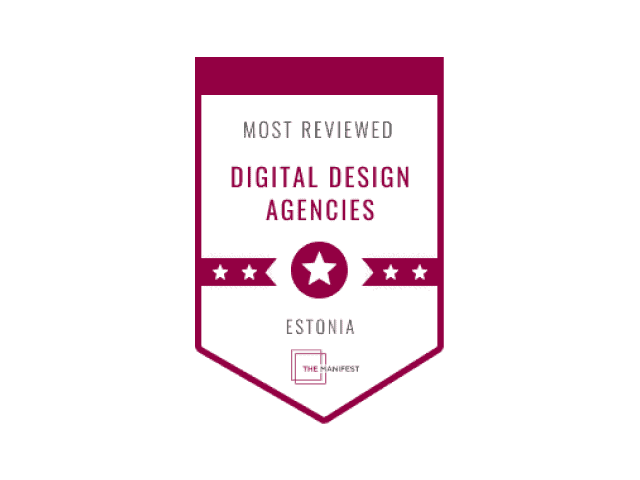 Our journey since 2015 is filled with highs and lows that helped us become the top-notch company we are today. Six years have passed since we started this business, and we are beyond grateful for the beautiful projects we've gotten over those years.
Most recently, our web design & development company, Ester Digital, was hailed as one of Estonia's best recommended digital design agencies in The Manifest's newest recognition! To help you understand how much you mean to us, we're going to share our story with you.

Back in 2015, we burst into the scene to disrupt the market and help respected leaders scale their markets. Our mission was to deliver reliable designs for our clients and serve as their trusted partner for everything digital.
The dedication we have is paying off as we see our clients achieve their goals and be leaders in their respective industries. We love celebrating their amazing milestones, but this time, their support helped us achieve this esteemed achievement.
Located in the heart of Washington, DC., The Manifest is a company description site that publishes insightful data to help millions of users learn about the different B2B spaces. The platform posts market reports, step-by-step guides, and agency rankings.
In their inaugural recognition this 2021, The Manifest hails Ester Digital as Estonia's most recommended and reviewed digital design agency! Our company is among the top 15 service providers in the category that earned the most praise from clients throughout the year.
We are thrilled to receive this recognition, and we owe it all to our clients' humbling appreciation. The entire team sends their love and thanks to everyone who supports us.