Good customer relationships are essential to the success of most businesses, and real estate is no exception. To cope with various inquiries and databases, you need to ensure that you can organize all the received information. This task can be challenging, especially if you have more than 100 buyers. This is where customer relationship management (CRM) comes in. In this article, we will discuss the many advantages of real estate CRM and how it can make your work much easier.
In real estate, CRM refers to a software solution that is specifically designed to help real estate professionals manage their interactions with clients, leads, and contacts. It can help you track and manage all of your real estate transactions, organize client information, and automate many repetitive tasks. With a CRM in place, you can ensure that no leads or opportunities fall through the cracks, and you can provide a better overall experience for your clients.
Understanding CRM in Real Estate: What You Need to Know
Good customer relationships are a cornerstone of most businesses' success, and real estate agents know this perfectly well. To efficiently deal with tons of inquiries and endless databases, you must ensure that you can organize all received information, which might be hard to provide if you have more than 100 buyers. That's where customer relationship management comes into the picture. 
So what is a CRM in real estate? The answer is simple: it's a service that can make your life much easier by automating a large part of your work. Real estate CRM can also support your business in numerous ways. We're talking about gathering and putting data in one place as well as centralizing interactions for potential buyers and sellers with links to properties. With CRM, you'll be able to monitor any interest in individual and commercial properties, sectors, and property groups.
Benefits of Real Estate CRM: Centralizing Interactions and Data Gathering
Adaptable Data Storage:
One of the most significant advantages of using a real estate CRM is the ability to store data in a systematized manner. With CRM, it's easy to give your team access to property information. Here are some benefits of this feature:
You can sort everything based on multiple factors to find a perfect match for your client

You can enjoy comprehensive management and easily structure your operations around properties

 
New Prospects:
CRM can help to track and analyze customers' activity on your website. This feature can help you identify what appeals to your potential customers and enable you to reach out to them. Here are some benefits of this feature: 
It will increase your chances of getting the attention of a new audience

It guarantees that most of the audience will be of quality

You'll have more chances to come up with a tempting offer when you notice people are interested in specific properties.
Effortless Management:
Another advantage of using real estate CRM is that it allows you to record conversations with a sales CRM representative and safely hold consumer information. This feature can help you monitor customer interactions closely and increase sales by being extra considerate of leads' wishes. Here are some benefits of this feature:
You'll have an opportunity to monitor customer interactions and provide better service

You'll be able to record clients' conversations and hold consumer information safely
Personalized Service:
A CRM can help you work on your audience's trust from the first interaction by quickly answering all their questions and leaving a good first impression. Here are some of the benefits of this feature:
You can get detailed information about each prospect and use it to your advantage

You can tailor your responses to each client's needs and preferences

You can provide a personalized experience to your clients, and they will appreciate your time without a doubt
Profit Growth:
Using real estate CRM can help you focus on strategy strengthening and profit growth. The software's automated processes and great data organization can save you time, and you can generate extensive reports to get a deeper understanding of what's going on in your business. Here are some benefits of this feature:
You'll be able to focus on strategy strengthening and profit growth

You can choose customer, property, or seller data to get a deeper understanding of what's going on in your business

You can analyze received information and change things for the better
Effective Integration:
Since sales and rents are complex and interconnected processes that rely on plentiful technologies and third-party data, seamless integration becomes even more necessary. A real estate CRM can connect to software and manage any potential interactions, acting as a hub. Here are some benefits of this feature:
You can connect your CRM to other software and manage all interactions from a single place

You can ensure that all processes run smoothly without troublesome complications
Insightful Follow-Ups:
Customer relationship management can help you reach out to your sellers and buyers via emails, messages, or phone calls from a single dashboard. This feature can help you provide a personalized experience to your clients and secure the deal. Here are some of the benefits of this feature.
Need help in managing a CRM to boost your business performance?
We know everything about it
Contact us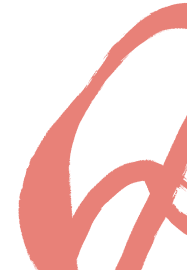 Web-Based CRM Software: Advantages, Pricing, and Suitability for Real Estate Teams
There are 2 primary types of CRM available on the market. Either of them can be of help to your company, but it's still worth knowing their differences to make a choice that will suit you better. Here they are: 
In-House or On-Premise Software
If you choose in-house software, it'll be installed on each of your company's computers and managed by your IT team. Only you will have control over it, and there will be fewer recurring costs as well. 
Web-Based or Cloud-Based Software
This software is hosted in the cloud and requires access to a web browser. It's normally paid monthly based on the number of users. The big plus of web-based software is that it can be used on any gadget — all you need is a connection to the Internet. This makes it a more flexible and convenient option, especially for remote work or on-the-go access.
Overall, the choice between in-house and web-based CRM software will depend on your company's specific needs and preferences. In-house software may be better for larger organizations with more complex IT infrastructures and greater security concerns. Meanwhile, web-based software may be more suitable for smaller or more flexible companies that prioritize ease of access and scalability.
Real Estate Sales: How CRM Can Help You Save and Manage Relevant Buyer and Seller Information
We've already determined that real estate CRM might be valuable for your entire company, but what advantages can it bring to your team members? Let's take a closer look.
Real Estate Agents
For realtors, CRM can be a great help to:
Increase closing rates by locating desirable properties for the right audience;

Learn more about customer and seller requirements, as well as clients' financial resources;

Collect additional information about the property to give it the best possible presentation.
Marketing Team
Once you're actively promoting your services, your marketing team will be able to turn to CRM to:
Come up with profitable marketing strategies and adapt them for different segments of your audience;

Track the progress of your campaigns to ensure their success;

Detect the properties that will contribute to your business;

Engage potential clients by showing them cases they may be interested in.
Real Estate Sales
Your sales department can take advantage of applying CRM by:
Working with third parties for a better customer experience;

Saving and managing all relevant buyer and seller information;

Ensuring that the law is being followed while signing the contracts and closing the deals.
Administration
Provide your administrative team with a CRM tool to aid them in:
Defining new properties and providing details for everyone to see;

Creating reports on KPIs such as leads, closing rates, etc.;

Arranging appointments and communicating with clients in agreement with the policies.
Real Estate Customer Support
The CRM software can be beneficial for customer support in order to:
Show consumers you care and encourage them to contact you if they have a problem;

Make sure your clients get all their questions answered and keep them updated on the status of their transactions;

Learn about any issues as soon as they arise and handle them competently.
By implementing a real estate CRM system, your team can become more organized and efficient in their day-to-day work, and ultimately help your company achieve greater success.
On a Final Note
By leveraging the power of a CRM system, you can streamline your real estate operations, enhance customer engagement, and maximize your profits. It's a smart investment that can pay off in the long run.
We hope this article has been helpful, but if you have any questions or need assistance, please, don't hesitate to reach out to us. We're here to help you succeed.