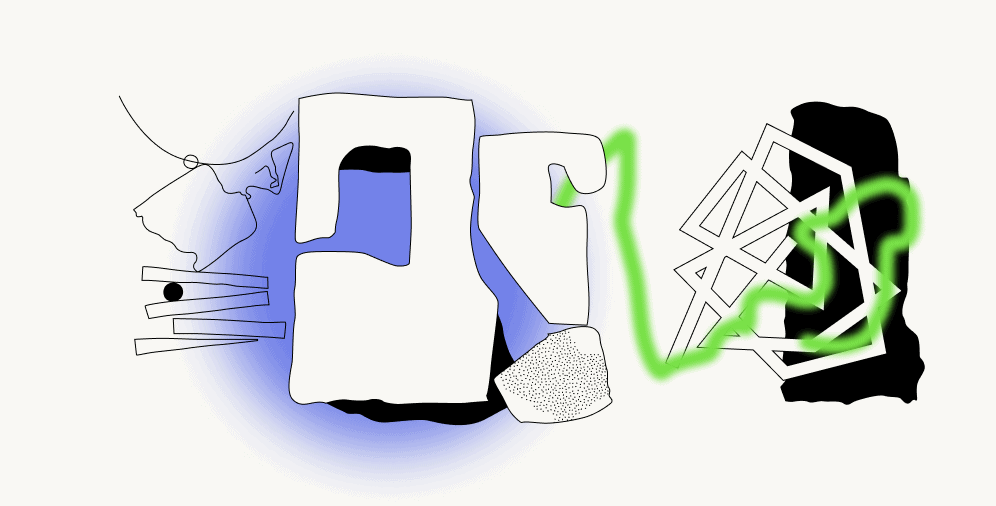 How to create a profitable website without a clear and well-thought design RFP (Request For Proposal). Whether you need a new website or have a desire to redesign your old one, you'll have to get a decent request. Keep reading this article, if you're not sure how to write an RFP, and let's start with its definition and purpose.
What is web design RFP
A web design RFP (which stands for Request For Proposal) is a detailed description of your website, its goals, and values, which makes it essential for the website development process. Therefore, it includes everything from the target audience and functional elements to the technical requirements and your budget. This document is vital since you provide it to potential web designers or service providers to solicit their proposals for your project.
Having RFP is a necessity when your project is complex and requires a ton of technical information. It's usually used when you need to get formal proposals and be able to objectively compare them.
Web design RFP structure
Proper RPF design structure allows you to clearly articulate your needs and prevent scope creep. Here are some of the most important sections you'll probably want to include in your PRF. 
The information about your company can take only a paragraph or two, but it still should be there. You don't have to mention all the details or accomplishments. Instead, include the information that will grasp the essence of your business and show its uniqueness. 
To make your website successful, you need to set its goals beforehand. Moreover, not just any goals but the core ones. Those that will definitely make a change. 
To have a nice-looking website is not a goal. But to increase leads or sales, improve branding or conversion could be considered core objectives. Don't forget that your goals should match the project scope, too. It is vital. If you're not sticking to these rules and can't decide what you need, don't be surprised to find out that web designers aren't keen on working with you. 
Project scope and delivery
This section is considered to be the base of any website RFPs. It's also the most extended one in most cases. Putting it short, this section is about your vision of the project and everything that it contains. It's not only about the technical side of your website but about its range of capabilities and desired results as well. 
It may sound confusing at first, so let's see some of the most popular subsections and what they usually include. 
01 Core design elements
You probably already know what you want to see on your website, but it's still important to think everything through. What type of navigation do you find more appealing? What design features do you require? Should your website be designed for desktop or mobile? What colors fit you best? The answers are only up to you.
02 Branding
The first thing that comes to mind when we think of branding is the logo. Do you have it already? Are you satisfied with the way it looks? Do you want to change anything specific or re-brand it? Make sure you know the answers before creating RFP.
03 Content
Everything you put on your website is crucial. Especially the content. You should decide who will provide it and do copywriting for you as well as make sure they won't forget about making the search engines happy to boost your traffic.
04 Functionality
Here you should decide what the functions of your website are. Is it simply informative? Or do you want users to leave their requests along with the contact information? Maybe they should place their orders? Or schedule an appointment? All of it depends on your website's purpose. 
05 Technical requirements
This subsection speaks for itself. It should describe your technical choices, such as programming language and reliability objectives. You may also want to mention the need for a connection with an e-commerce platform if needed. 
– Sitemap
Here you can include everything you want to see on your website. It can be different categories or features, the number of pages, or the navigation system. Some categories of the menu are standard and widely used (for example, "Blog" or "Contact us"). Users are familiar with them, so make sure you include them, too. 
You can add whatever you want if it reflects your business. Sometimes it's a list of services or the most successful client cases, and sometimes it's a catalog of products or simply a press page.
– Budget
Although agencies and web designers can price their work on the same project differently, there is always some minimum budget requirement. To set your budget, you need to consider your marketing and sales budget as well as your business objectives. This will help you to estimate the approximate cost of your website. If you're not willing to calculate it yourself, you can always seek assistance from trustworthy agencies. 
– Ongoing support
It's not a secret that creating and launching a website is only the beginning of the whole business process. Then, it's time for developing and fixing. There are bugs and errors, updates and new features, and big amounts of traffic you should be able to adapt to, which means you'll most likely have to turn to the ongoing support. 
If you're interested in making your business successful, you should definitely keep in mind that your service providers must be able to provide you with ongoing support long after your project is launched.
– Analytics
Analytics is also about improving your website after it's already been launched. You'll need it to check the number of your visitors, the level of their engagement with your content, and get all the needed data. This way you'll be able to evaluate your website's effectiveness and find out what needs to be improved. 
If you want to get your analytics for free, try Google Analytics. It's pretty popular with lots of people and works well. Don't forget to decide if you want to use analytics independently or do you need help with it – a lot can depend on your answer.
– Web hosting
Choosing a web host can be a tough task. If you don't already know a fitting web host for your website, do your research in advance. Different hosts offer different options when it comes to security, speed, and technical abilities, so it's important to know what's best for you.
You can also allow your vendor to use their favored provider. It's often beneficial since it makes the whole process more familiar and easier for the vendor. However, even in this case don't forget to make sure your vendor is serious about the security. If you don't know what to discuss with them, check the list below. 
— What is your security policy?
— Who deals with site backups?
— Do you propose a range of hosting offers?
—  What happens if we need to recover the files and database? Does it happen automatically? Or maybe it can be done for an additional fee?
—  Can you offer a guaranteed uptime level?
—  Does the host handle the outgoing core and plugin/module updates when it comes to open sources (such as WordPress & Drupal)?
You can check out the most favored web hosting options here.
Web design examples for websites RFP
This is one of the easiest sections. Here you can create a mood board to show your vendors which websites (or their specific elements) you like the most. Include all the best examples not only from your competitors but from different industries too.
This way, you'll present your vendor with your preferences visually and explain your expectations better than with a thousand words. You can show an example of something you don't like as well, even if it's just some minor details. 
Whatever your project is, you're probably going to get a few proposals back. To choose the right one, you need to define what's the most important thing for you: is it the quality? Fast delivery? Or maybe the minimum payment sum? 
If you're hesitant, you can always ask for examples of similar projects and client references. Request to know their budget and time spent on completing the major tasks. It will give you a better understanding of what to expect and help to make a decision. Make sure your vendor is an expert in the services you need, and always ask for more information when needed. 
Ester Digital tips to write outstanding RFP
Now that you know what an RFP is and what its structure should consist of, we can pass on to the equally important matter: how to write an RFP for website design. If you want your RFP to be clear, straightforward, and distinguished from others, don't miss out on our tips. 
01 Set your goals
Decide for yourself what your website is mainly about and what you expect from its visitors. Do you want them to buy your products, or do you want to educate them about something? Is generating leads important for you or do you plan to be a well-known informative source in your industry? Set your goals and don't forget to pick one that you'll concentrate on the most. 
02 Be transparent
To get amazing results you need to articulate clear expectations first. If you don't have definite goals and can't explain what you want – you will not get anything good in return. 
It's always better to be transparent about your background, goals and desired outcome. If you already have a website, and it doesn't work the way you need, don't be silent about it. Specify what are your complaints about Is it the traffic? Poor conversion? Content problems? – and you'll get the chance to not make the same mistake again. 
03 List the functionalities and features you need
This is the base of your RFP and should be well thought out. Decide what functionalities are your must-have and what features are optional. Then make a list of them for your vendors. This way web designers and developers will be able to tell you the approximate cost of your website and what additional features fit into it. 
Do it beforehand to be able to introduce changes if needed without delaying the deadlines. 
04 Don't overcomplicate
Less is more even when it comes to an RFP. There is no need to waste your time trying to make it overburdened or using extra professional language.
Stay honest and specific to get appropriate and clear-cut proposals. It's always better to admit that your current website is poorly done, but you know what you need to work on than to try to conceal some information from your potential vendors.
05 Be clear about your budget
Not everyone's eager to include the budget in their RFP, but it is a smart thing to do. It will let the vendors see if you're a good match for them and estimate what can be done within your budget.
Sometimes vendors can lower their price to fit your range, so it's essential to be clear about the sum you're ready to spend on your project. If your budget is too low for the desired functionalities, some vendors or firms might give you some advice on the needed changes in your RFP. Either way, you will only win by openly stating your budget.
06 Stand out in your own way
Once again, when we say "stand out" we don't mean "overcomplicate". What we recommend is to simply translate your values and personality through your RFP.
Any operating business already has a certain reputation. It's only up to you to help it to earn the reputation you find the most appropriate. Do you want people to find you trustworthy and respectable? Genuine and authoritative? Or maybe simple and relatable? Your new website can help with reflecting anything you want. The only thing you should particularly pay attention to is to interpret your wishes and vision right in your RFP. 
07 Double-check the basic information
It's vital to not forget to include all the core information in your RFP. There are some essential details that are usually included in the overview section of an RFP, so they can be easily found.
Here we have the three most important questions you should address. Firstly, the deadline for proposal requests. Secondly, the date you plan to launch your website. And only after that goes your contact information.
08 Choose your vendors wisely
It's okay if you don't know a lot of vendors. You can still find the good ones while doing your research, and we're going to help you with it. 
There are a few pieces of advice we can give you.
It's an old and well-known way to find a great vendor. Ask your friends or colleagues, or just random people from the same industry if they can recommend someone. There is always a chance to get an unexpectedly helpful answer. 
In other words, don't forget to spend some time googling and never underestimate social media platforms. Look for successful companies, check out their websites and accounts. Don't skip their clients' feedback and reach out to them if you feel the need. Keep in mind that there are special review platforms (such as Clutch) where you can find clients' opinions on the companies' work. Professional social networks and forums can also be useful. For instance, if you're looking for web designers or developers, check out Behance and Dribbble. 
Visit the websites you like
There must be some websites that inspire you. Just visit them, check the bottom of their homepage, and look for the credits. It's common to put them there, and it can help you to find the needed contacts. 
Don't send your RFP to too many companies. It will most probably add you lots of work and stress to filter through them. Know what you aim for and select the options you truly find fitting. 
What should an RFP response include
Once your RFP is done and sent, the time for responses comes. It's common for RFP responses to vary in their content or even format, but you can still look for some similar features. Here we have some of them.
– Request summary
It's a concise overview that includes the most vital pieces of the proposal. For example, the specific services that were requested. It also serves as proof that the vendor's qualified to meet all the client's needs. 
– Scope of work and project structure
You can estimate the scope of work in your RFP, but it should be included in the response as well. You're also going to be presented with a detailed project structure you'll be able to assess and decide if you find it proper. 
– List of deliverables
Most companies prefer to categorize their proposals into different sections (e.g. "SEO", "Development", "User Experience Design", etc.) and list out the deliverables of each one. They should also signify what isn't included in the list and point out the main objectives. 
– Our process
Usually, it's a detailed description of the whole process overview. It's often categorized as well and should give you a better understanding of how the work is supposed to go. 
– Key individuals and project budget
Who will do the job? What exactly will they be responsible for? How competent are they, and why are they the best option? Is the proposed budget appropriate or is there some matter that needs to be discussed? All the answers should be placed in this section.
– Payment terms & schedule
Here you'll know the terms of payment and its schedule and decide if it seems fitting for you. 
On a final note
It's no secret that the better your RFP is, the better proposals you'll get in return. RFPs are meant to optimize your website and show what's needed to be done in order for it to be successful. It ensures that a vendor will meet the project requirements and deadlines and provide both sides with a transparent partnership. 
Creating a solid and well-organized RFP is essential for growing businesses. The document should be informative, honest, and accurate. Give it enough attention, think through all the details, and the results will please you. If you have any questions regarding the topic, don't hesitate to contact us here. We'll gladly provide you with more information about your RFP.