Designing an app can be a challenging task that requires a complete understanding of what you can bring to the table. By putting in all efforts and implementing knowledge, you can withstand the competition and draw your clients' attention. However, to make your business into a demanded product, it is important to keep a close eye on the needs of potential users.
When it comes to customer interactions, the first thing that attracts them is a striking mobile application design. To combine your ideas with visual effects, you can apply UI/UX. This enables app visitors to have a positive user experience and fall in love with its functionality and graphics. With good UI/UX design, you can also extend clients' databases by making the application load faster, facilitating the navigation process, organizing information consistently, and assembling colors, typography, content, and visuals. It is important to note that these factors will collectively improve the overall usability and appeal of the app.
How Do You Create a Great App Design
Designing an exceptional mobile application is not just about having a unique idea but also requires an efficient and systematic process. A good design can only be achieved with careful planning and attention to detail. To make sure that your app meets the requirements of your target audience, following a structured process is a must. Here are six steps that will guide you in designing a successful mobile application:
Step #01 to a Winning Mobile App: Identifying Your Objectives
It is crucial to outline the eventual result first to know where to head with the project, regardless of the business or industry. When creating an app, it is important to understand the benefits it can offer your clients and the aims you want to achieve. To set relevant goals, ask yourself questions such as why your project is important, who your potential audience is, what problems your application can solve for clients, how you will stand out from competitors, and how to create a great design to engage users. Once you have the answers, you will have a basic understanding of your objectives. 
However, it is essential to have a strong purpose that is specific and clear. To achieve this, evaluate the current apps you have at your fingertips and determine what you like about them and what needs improvements. This evaluation will help you avoid mistakes and choose better functions when designing your mobile application. With all this information in mind, you can work out an intelligible idea and direct it further.
Step #02 The Importance of Understanding Your Competition in Mobile App Development
Once you have a clear idea for your mobile application, it is important to conduct market research. It is highly likely that your app concept already exists somewhere in the world, so it's crucial to analyze your competitors carefully and define their strengths and weaknesses. One way to start is by looking for similar apps in the app store and inspecting their interface, functionality, and monetization.
To gain even more precise insights, it is recommended to read through the reviews and ratings that users provide. This section can reveal valuable feedback about what users like and dislike about the app. You may find that the app owner employs a complicated interface that makes the user experience troublesome or the design is unattractive or hasn't been updated in a long time. Paying attention to these details can provide inspiration and ideas for improving your own app.
In addition to app store analysis, you should also share your ideas with friends, colleagues, and acquaintances to get their feedback. It's surprising how valuable their opinions can be in identifying any shortcomings in your app concept.
By conducting thorough research, you'll have a great opportunity to gather all pros and cons and implement this knowledge into designing your own app. You can refine your concept to make it more meaningful and user-friendly, helping your app stand out in the market.
Step #03 From Pencil to Paper – How to Create a Rough Sketch of Your App's Wireframe
Once you have identified the goals of your project and understand your customers' needs, it's time to start visualizing your app design. At this stage, you can use a pencil and paper to sketch out the wireframe and focus on arranging the information in a logical and intuitive manner.
When working on UX wireframes, you should consider the app's core functions, such as account creation and registration. You can decide on sign-in methods and other supporting features, such as social media logins via Facebook or Google. Once the features are specified, you can move on to creating the wireframe, which should be a viewable representation of the mobile application.
To make the wireframe more structured, create a user journey map to outline the number of screens and the type of information included. Organize each element in a way that you would like to see as a user. Place the required buttons in a way that is easy to reach and ensure that users can navigate intuitively from one item to another. If the navigation is difficult or confusing, users may struggle to use the app.
During this phase, you have the opportunity to imagine your desired app design and engage in the process with excitement and full commitment. It's important to think through the wireframe deliberately, as it influences the further development of your product. A well-planned wireframe will create a solid foundation for your future app design.
Step #04 Choosing the Right Colors and Fonts for Your App Design
As the number of apps in the market continues to grow, it's crucial to create an app design that stands out and appeals to users. The key elements that can make your app more visually appealing are colors, fonts, typography, icons, and overall look and feel.
Colors play an important role in creating a visual appeal for your app. To choose the perfect colors, consider their meanings and how they relate to your brand or the emotions you would like to evoke in the user. Use contrast to make the elements visible and easy to differentiate. Also, make sure that the colors you choose match your brand.
Fonts are another critical aspect of the app design. Choose fonts that are easy to read and reflect the mood of your brand. Opt for clear fonts that can be scaled up or down, making them easily readable in different sizes. Typography is equally important and involves arranging the typefaces in a logical and systematic way, which enhances the user's experience.
Icons should be simple and individualized, yet understandable and practical. Customizing icons is a great way to make them unique and lively while still maintaining their recognized meaning. Keep the style, size, shape, and outline consistent to create a coherent look.
Once all the design elements have been considered, put them together to create an overall look and feel for your app. Evaluate the mood of the design and collect feedback from others to refine or complement your mockups. Remember, simplicity is key to ensuring the success of your app design.
Step #05 From Concept to Creation: The Importance of Hiring a Qualified App Development Team
If you have finalized your app design and are ready to bring it to life, it's time to move on to the development stage.
This is a critical step, and if you don't have technical skills, it is recommended to hire a qualified team to handle the coding and development of your app. The development team will bring your design to life, making sure it works seamlessly and functions properly.
It's important to note that during the development phase, the developers may need to contact you to clarify certain aspects of the app design or make changes to the features. It's crucial to stay in communication with the development team to ensure that the final product meets your expectations and functions as intended. This may require additional time and effort, but the end result will be worth it.
Don't know where to start to get your application developed?
Rely on us for a smooth and fast launch
Contact us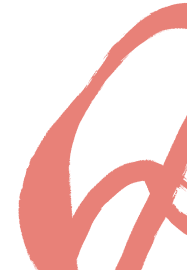 Step #06 Don't Skip This Step: How to Test and Launch Your App Successfully
After your app is functionally ready, it is vital to make sure that the designers and developers collaborate. Keeping your focus during the creation process, you and your team can lose sight of the big picture. Therefore, it is essential to test the app and gain new insights from others.
The first step is to upload the beta version of your application. This allows potential users to verify it and provide feedback. It is important to carefully select your beta audience, as they should be people who actually need the app and will use it in the future. They should also be willing to provide reviews and discuss all pros and cons, as the purpose of testing is to receive an unbiased assessment and fix any issues.
If you want to avoid creating a testing community on your own, you can use an open beta so that anyone with a link can join. This simplifies your work and provides reliable analytics. The two main advantages of this option are the ability to define the number of users and scale their experience, and the ability to easily track their behavior through data reports. Through this process, you can identify issues such as interface speed, number of bugs, app compliance with its goals, and the quality of its appearance on different devices.
At the final stage, you can show your product to a bigger public. When thinking about the right app store to choose, consider your target audience's preferences. You can look through market research to find information on the number of users in a particular region. Additionally, remember that every marketplace has its own requirements that the app should meet, so study their documentation carefully. If your app fits different platforms, it is best to focus on one platform for initial approval. However, targeting multiple platforms can give you access to a wider audience.
On a Final Note
To sum up, designing a mobile application is always complex, sometimes stressful, and requires your full attention to the process as each stage matters and brings a lot of tasks to do. At the same time, it's completely worthwhile. No project will live long without good app design because it is the first thing to get into people's minds and support their interest with excellent functionality and clear-cut, exciting design.
We hope that our article helped you puzzle out the topic. If you still have some questions, be free to contact us. Being masters of app design, Ester Digital will assist you in overcoming difficulties and implementing your idea in the best way possible.