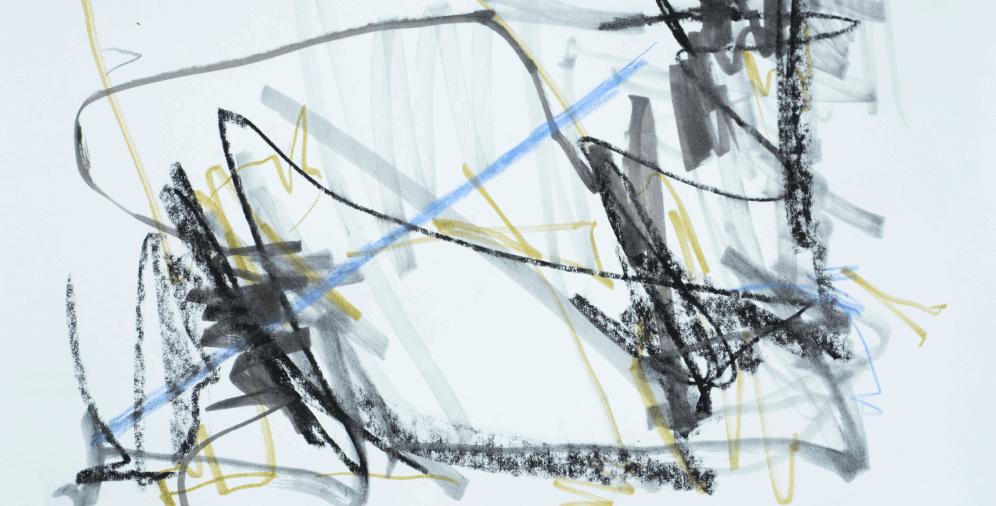 Sooner or later, every site owner starts wondering whether the time for an update has come. This need for change can hardly come as a big surprise since technologies evolve all the time while business goals proceed to alter. One day you can be fully satisfied with the state of your corporate website design, and the next day you'll suddenly realize there are numerous things to improve.
In this article, we're going to discuss how often you need to upgrade your resource and what steps to follow to do it right. We'll talk about the things you need to consider before making an update and discover the tools we find the most useful. As for now, let's start with the question that pops up every now and then: what is the best timeline for website updates?
How often should you update your website
To get an answer, we need to clarify a few things. Firstly, there are minor and major website updates. Minor improvements can be done easily and quickly for the most part, while the major ones demand a lot of time and resources. Secondly, the frequency of the updates depends on their goals and priority: sometimes you want to make a redesign for aesthetic reasons, and sometimes you can lose clients if you don't fix some particular issue at the earliest opportunity. 
Thus, your website should be renewed as often as it seems to need an upgrade, and only you can decide when that time comes. If you're willing to change some points every single day — you're free to do it, and if you're one of those who believe that a lot of minor changes are no good — it's also on you. The only thing we can say for sure is that every update should make your website better, not the other way around.
Regular updates on your website
Even though the final decision on the website upgrade is always up to you, there are some standards that regular revisions should include. Here are the three main things that should be assuredly considered when making an update: 
Let's set it clear: a business website isn't just a place for contact information or a goods catalog. It's a great opportunity to interact with your customers, raise your brand awareness, and take your business to an entirely new level. If you care about users' experience and usability of your website, planning regular audits is absolutely necessary. 
Make a habit of auditing your website every 1 or 2 months to be able to recognize any problems as early as possible. You can find broken links, page errors, pop-up ads, or irrelevant content elements and quickly fix them without causing damage to your conversion rates. Usually, such issues are quite noticeable, so you shouldn't have a hard time detecting them.
Consistency is key, and everyone knows it. However, not everyone seems to apply this rule when it comes to the website's content updates. 
If you want to be noticed by customers, you should take care of persistent improvements. Not only will it show the audience your perseverance, but will also enhance your chance to befriend the search engine and get on top of the search queries. Having a regularly updated website blog is a brilliant way to both increase the traffic and fascinate your visitors. Don't miss out on this tip, and your potential clients will have one more reason to come back to your website. 
We already established why it's important to make the search engine happy. Yet, it's essential to remember about your visitors as well.
You need to engage with them and deliver a great experience, which can be achieved only if your text content gives them the answers they desire. However, it does not mean you should overload your pages with tons of information — especially if we're talking about a homepage, which should always be user-centric, clear, and concise. Of course, heavy-content pages are acceptable too, but only when they're really necessary. To sum everything up, keep in mind both search engines (using keywords is critical) and users while putting content on your website, and don't ever duplicate your text to avoid a negative reaction. 
How do I know if my website needs to be updated
If you're still not sure whether your website needs to be updated or not, we're here to help. Take a look at these 10 signs that indicate it's high time for an upgrade: 
01 Your website is missing information
Finding desired information should never be difficult for your visitors. The navigation needs to be simple and intuitive, the labels on the menu should be clear, and all required links — visible. If that's not the case and users cannot easily get their answers, your website is most likely needs an update. 
02 Your brand has evolved
Whether you've gone through a company rebrand or just broaden the range of your services/products, your website needs to display it. Change your logo and color theme, or add the information about new goods as soon as possible to avoid users' confusion and irritation.
03 You aren't excited to show off your website
It's hard to deny that your website is a part of you, and if you don't feel like showing it off — there might be something wrong. Ask yourself why you aren't happy with it and consider some alterations. Don't be afraid to experiment to surprise both your users and yourself, we believe in you!
04 Your website isn't mobile-friendly
One of the biggest mistakes you can possibly make is to disregard the mobile-friendliness of your website. Your visitors won't be able to easily navigate through your web pages or make purchases without it, so a responsive design is a must-have for any website these days. If you still haven't got a chance to work on it, 2022 is the right time.
05 You're not getting as much website traffic as you'd like
If SEO practices aren't your forte, you might have some problems with getting enough traffic or getting stuck at the same traffic numbers. To be shown in the search results, you have to not only use the correct keywords that are connected with your brand but also keep up with the SEO changes that happen every single year. 
06 Does your website display the way it should in all browsers?
Another thing that's definitely worth mentioning is the necessity of considering browsers' differences. As the statistics say, only 4 years prior, Internet Explorer was the most popular browser while Chrome was barely used. These days, the situation has drastically changed. So, in order to get your website to work properly in all browsers, you naturally need to make certain updates from time to time.
07 Are you using a technology that restricts you from updating your content on a regular basis?
As we already know, in order to be shown in search results, you need to constantly add relevant and thought-provoking content to your website. However, not everyone's aware that a content management system allows non-technical users to make updates as well. Thus, it's not obligatory anymore to hire a web firm to keep your website updated — you can do everything by yourself, and this is undoubtedly amazing news!
08 Does your website have a competitive advantage?
If you don't monitor your competitors, you lose. To be one on top of the game, you have to keep your eyes open all the time. Do your research, check out your competitors' websites, find inspiration, and make modifications you find appropriate for your business.
09 Is your website optimized technically for search engines?
Do you know how to control your metadata from page to page? Was your website built years ago with the use of old-fashioned frames that hide content? Are you sure the platform you employ is SEO-friendly? Answer these questions and double-check if your website's really optimized for modern search engines.
10 You're behind the changing search trends
Search behaviors tend to change, so using the same keyword strategy isn't really wise. Phrases and questions that were the most searched back in 2018 or even 2020 can be no longer in trend, and that's why you need to optimize your keyword every few months. Your industry doesn't matter — everything you post will be yesterday's news eventually. Don't forget to update your SEO strategy, and you will never lag behind the search trends.
Tools to help you update your website
If the mere thought of updating your website causes you a headache, we're glad to inform you that there are enough marketing tools that can make your life easier. Let's review a few of them and define what exactly you can utilize them for:
A/B Testing Tools can be used to assess the effectiveness of your website updates and gather supplementary information about your target audience. You can try some free tools and run a couple of A/B tests on your website with the help of Google Analytics or Google Optimize. See the results, know your audience better, and use this knowledge to your advantage.
SEMRush is one of the most well-known tools perfect for tracking your competitors' keyword strategy and content optimization. This SEO tool can be a great help in collecting detailed information about the up-to-date keywords, backlinking suggestions, and so on.
LuckyOrange is another amazing tool that allows you to see the way your visitors interact with the website. With its help, you can also find information about their location, browsers, dates, etc., and decide on what needs to be improved.
How to minimize your website upgrade risks
The risk of unpremeditated mistakes is something that usually just cannot be avoided, even if you're a professional. For instance, sooner or later you'll most likely try to improve your rankings or traffic numbers, which means you'll have to change images, page names, headings, meta descriptions, page speed, linking, or something else. Any of these modifications can lead to mistakes, and if you want to minimize them, you should plan your future upgrade in great detail. 
Write your update goals down on the paper, decide what elements of your website need to be rearranged, what should be archived, and what platform you're going to use. Create a map of all the steps to take to make your upgrade work consistent and closely follow them to do the least possible damage. 
Before you update: get feedback
The easiest way to find out what should be added to your website is to ask around. Talk to your colleagues (particularly those who communicate with clients a lot) and ask them about the most popular business-related inquiries. Sometimes they'll turn out to be some basic questions about products, delivery, or mailing address, and sometimes you'll detect something much more complicated. Thus, received data will help you realize what information is the most relevant for your users and definitely shouldn't be skipped.
Another crucial step to do before you upgrade your website is to check your analytics. Do you know how much traffic you get? What way do users find your website? What pages attract them the most?
To get your answers, you'll need to take a look at your analytics with the tools we've mentioned above. Make sure visitors find the information they need and don't leave your website too quickly, look at the way they navigate through your web pages, and decide if you're satisfied with the acquired outcome.
Check plugin and theme updates
Do not underestimate the importance of the plugin and theme update. If your back end hasn't been updated for a long time, it's critical to change it. Upgrading both plugin and theme will minimize potential security issues and enhance your website's performance. 
Consider changing the host environment
Have you ever thought about changing your host environment? Are you sure the one you use is good enough? Does it offer benefits for your business particularly? Knowing the answer to these questions is essential since some host environments are perfect for WordPress websites, some work faster, and some are amazing for small businesses websites.
Broken links are one of the most common mistakes that can be found on any website. Check your links from time to time to avoid sending your users to an error page or simply use free tools for it (e.g. this one) to save your time. 
How to update a website in steps
01 Review your current content and design
Before creating new content or redesigning your website, evaluate its current state. If you don't know what doesn't work well now, you won't be able to improve the situation. Check the quality of your visuals and make sure they're relevant; look through the text content, and see if there's some incorrect information or broken links. Examine your old blog posts and their language — you might find out they're no longer suitable for your brand messaging.
02 Check your website's data
Use tracking tools and analytics data to get a better understanding of your visitors and their behavior patterns. That will help you reveal what pages are the most popular and how long users stay on them. When you get enough information, you can analyze it and decide if anything should be changed.
03 Evaluate your competitors' websites
Don't forget to visit your competitors' websites and see what they do differently. In some cases, you'll find your website is lacking something crucial, in others you'll simply find some great ideas to borrow and modify until they're good for your own website. Either way, it's a win-win for you.
04 Gather inspiration
Getting inspired is crucial for any creative work, so don't miss out on this step. Take a look around and try to find something that stands out in real life as well as on the Internet. Look for some magazines or books, go to the museum or take a closer look at the movie theater posters. You never know where the inspiration will hit you!
05 Add powerful multimedia elements
It's hard to argue that it's vital to make a good first impression on users, so your web pages should always look appealing. Double-check if your website follows the core design principles and every element seems coordinated. Add some eye-catching visuals or new features to engage the audience and make them remember you. There's no need to drastically change everything — you can get much more positive responses after implementing just a few apt details.
06 Align your design to current trends
If you want to be ahead of your competitors, you need to keep your website's design fresh and up-to-date. Trends tend to change all the time, so it's highly reasonable to pay close attention to them. You can track inspiring websites from your industry, browse social networks, or just read design-related magazines.
07 Perform simple A/B testing
Once again, running A/B tests can be highly beneficial for your website. Create two versions of your website, perform A/B testing on them, collect traffic and users' information, and decide what needs to be changed.
08 Optimize your SEO
Keep on working on improving your SEO to get even more friendly with the search engines. You may need to update your keywords or create SEO-friendly URLs. You can also turn to free SEO tools to enhance your chances of getting higher ranks.
09 Ensure it is responsive & mobile-friendly
Responsive web design allows a website to adapt to any screen size. Hence, many more people can browse it on their tablets and mobile phones, which leads to higher conversion and engagement rates. Make a habit of testing your website's responsiveness and mobile-friendliness not to lose any traffic or money.
10 Check technique & coding
Are you sure your source code is valid and the website browser is compatible? Is your website great at usability? Have you updated your technical programming language recently? Those are the questions that should always be considered. If your website was developed a few years ago and you haven't upgraded it much since then, do it now and ensure all the basic web standards are met.
11 Use calls to actions properly
A call to action is a link or a button that can easily convert your visitors into customers. Make up an eye-catching slogan and place your CTA in the right spot — it should be clear and visible. If the rest of the information on your website is convincing enough, visitors will more likely to hit the highlighted button without thinking twice.
12 Measure the effectiveness
If your website is old, it may not have a strong online presence. To measure its effectiveness, we'd advise you to use the free online tools mentioned beforehand to check out what works well and what doesn't. For instance, you can track your conversions, record users' routes on your web pages, and create heat maps.
13 Think out your content
Content is one of the key components of your website, so keep it simple, precise, and clear when re-designing. As a rule, you have only a few seconds to appeal to the users and make them want to stay on your website. That means that your content should be taken seriously and the needs of the target audience should always be met in order to encourage them to come back.
14 Provide easy navigation
When the website navigation is done right, users can intuitively browse through a website to get what they need. Whether it's some information or a certain product — they should be able to find it without any complications. Easy navigation is a vital part of the user experience and a great opportunity to make your visitors happy and satisfied from the very beginning of getting on your website.
15 Is your bounce rate favorable?
A bounce rate is the percentage of visitors that come to your website but then leave without visiting another page. It's a great analytics key that can help you understand when something needs to be improved. For example, if your bounce rate is high, it means your website is not performing well. To monitor your results, use Google Analytics.
16 Estimate the website speed
Another critical factor that sometimes makes visitors promptly leave your website is the website speed. If it takes too long for your pages to load — you're in big trouble since no great conversions or lots of traffic can be expected. We recommend you try Google Page Speed Insights to find out how long is your page loading and make changes if necessary. 
17 Provide website integration
The website integration is a perfect chance to save some admin time and improve the user experience. We're talking about the integration of your website with a CRM (customer relationship management) that is popular among the greater part of businesses. Due to its advantages, your visitors will be able to get their own login and access your blog, contact forms, shopping functionality, and more without a hitch.
18 Link with social media
Millions of people spend at least a couple of hours on social media every single day. Users like to share their findings with others, so it's only wise to add a "share button" to your website in order to get more traffic and boost your sales.
19 Guarantee accessibility for all
It's crucial to keep your website easily accessible for everyone, disabled users included. Make sure they feel welcomed on your website and have access to all its functionalities.
20 Ensure data safety and security
Keeping your users' data safe is essential for any kind of business. Websites with outdated technologies and weak security measures will most likely surrender under hacking attacks, so it's imperative to keep up with the newest website data protection. To ensure security and data safety, update your CMS regularly according to the web standards.
21 Use motion and animation with intent
Did you know you can send a message to your visitors using an animation? That's right. The only thing you should consider — your motion and animation should be developed with the specific intention in mind. One of the most basic examples loved by many companies is using a percentage increase animation to show potential clients the growth of their business after turning to their help. 
22 Embed YouTube videos when appropriate
Adding pictures to your blog is great, but using relevant videos can be even more rewarding. Not only do they contain a lot of information but also engage users like nothing else. Set up your company's channel and embed YouTube videos on your website to show off your team and their achievements and quickly get remembered.
23 Add forms to the pages that get the most traffic
It's well-known that CTAs are quite magnetic, but what about web forms? The truth is, they can also be extremely efficient, so don't forget to put some forms on your most visited pages to get the needed information from your users.
24 Answer questions
To write the relevant content, you need to know your visitors well. Or, to be precise, you need to know what questions are on their minds. 
— How did your users end up on your website? What were they looking for?
— What are their problems? How do they expect you to solve them?
— What are their goals?
— Do they want to buy something or just look for information?
Knowing the answers will help you keep your content highly valuable. Take your time and get to know your users better to achieve the results you truly want.
25 Plan your changes
Last but not least, remember not to rush anything. If you don't want to lose your rankings by inadvertently damaging your website while trying to make an upgrade — plan your changes. You can use SEO software such as SEMrush to define how to keep up your current ranking while gradually updating your website. Good luck!
On a final note
A timely website update is an essential process required for any business' growth. As a rule, significant changes tend to take a lot of time and effort while the minor alterations can be executed quickly and swimmingly. Nevertheless, regular website improvements are strongly advised for anyone who's interested in great conversion rates and tons of traffic.
In this article, we've revealed the tips on how to catch the moment your website needs to be updated and shared our favorite tools to help with introducing modifications. We've also considered the risks that appear during the website upgrade and suggested some ways to minimize them. We hope the information above will allow you to dodge most challenges while making the best of your website. However, in case of any issues, you're always welcome to contact our team and get professional help.