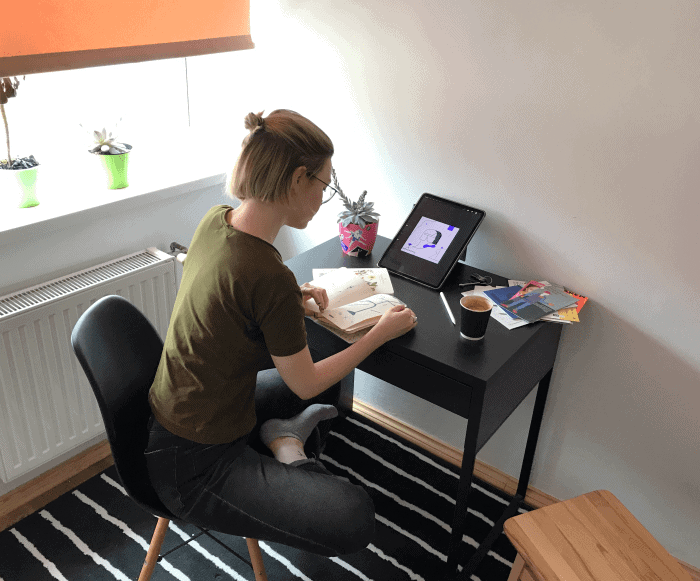 Who are you: I'm Ira Baranova, a visual designer who's stuck way too deep in custom illustration.
Your current job: Visual designer & head of UI/UX team at Ester Digital.
In which city are you located? There are three cities in my life: Tallinn (where I'm currently based), Lviv and Odesa.
A word to define what kind of worker you are: Curiosity. Also – excitement, the one that children usually have.
What tools are essential to your life (app, software, etc..) Procreate for fun and work, Sketch for work and fun, aeropress for my morning coffee, notebook & a highlighter for making task lists on a daily basis.
Read the full article by clicking here: https://baronmag.ca/2019/08/ira-baranova-visual-designer-head-of-ui-ux-team-at-ester-digital/