With so many companies offering thousands of products and services, choosing the right one can be a daunting task for customers. However, it's widely recognized that companies not only aim to provide top-notch products, but they also strive to ensure customer loyalty. This is where an effective branding strategy comes into play.
Branding involves a series of actions aimed at creating a favorable perception of a company in the minds of consumers. This leads to the development of a unique style, an increase in the product's value, and the formation of customer trust. The concept of experiential branding is particularly relevant here.
In this article, we will explore the essence of experiential branding and provide tips to help you make your brand even more appealing to customers. Additionally, we will examine some remarkable examples of experiential marketing activations.
Let's begin by delving into the nature of brand experience.
Understanding Experiential Branding: How it Helps Companies Stand Out
In the past, when goods were produced and sold individually, they were marked to indicate the maker. However, with the growth in the variety of products available in the market, companies have resorted to branding and experiential marketing tactics to stand out from the competition. Nowadays, businesses offer their customers not only products but also experiences, and that's where brand experience comes into play.
Brand experience encompasses the feelings, sensations, impressions, and behavioral responses that customers have in relation to a particular brand. It can have a direct or indirect influence on customers' satisfaction and loyalty towards a company. Without a compelling brand experience, companies have fewer chances of gaining popularity among customers.
In other words, brand experience is all about creating a memorable and positive impression of a brand in the minds of customers. It can involve anything from a brand's packaging, website design, customer service, and even the ambiance of the physical store. By providing a unique and memorable experience for their customers, companies can set themselves apart from their competitors and foster brand loyalty.
The Significance of Experiential Branding in Building a Strong Brand Image
The success story of Coca-Cola is a prime example of the importance of experiential branding. The brand has a strong image that customers immediately recognize, and it's all thanks to the company's efforts in creating a clear, effective, and favorable image.
Every year, Coca-Cola launches a New Year advertisement with a catchy melody and a truck bringing treats and gifts from the company. This video evokes feelings of warmth, holidays, and spending time with loved ones. It's a perfect example of how experiential branding can create a lasting impression on customers and increase brand loyalty.
Experiential marketing is also crucial because it allows companies to evoke positive emotions and stay relevant in the market. To achieve this, brands need to create a clear strategy and ensure everything conveys value for their target audience, while also differentiating themselves from their competitors and building a strong brand image that resonates with customers. 
Enhancing Your Brand Experience: Key Elements to Consider
Creating a successful brand experience is crucial for companies to establish customer loyalty and stand out from competitors. Coca-Cola is a perfect example of how an effective experiential branding strategy can benefit a company, as it has a strong emotional connection with its customers. To achieve the same level of success, businesses need to consider the following four key elements of brand experience design.
Perception: Creating an Emotional Bond
Perception refers to the emotional link between customers and products created through associative arrays, such as advertising. By designing products that elicit positive emotions and pleasant sensations, businesses can draw customers in and increase their likelihood of making a purchase.
Participation: Engaging with Customers
The ability for customers to leave feedback and participate in events or the production process is crucial to ensure an efficient brand experience. By showing customers that their opinions matter and providing them with opportunities to engage with the brand, businesses can foster customer loyalty and improve their products and services.
Personalization: Tailoring to Customers' Needs
Personalization is the key to strengthening the connection between the brand and its customers. By using data gathered from social media and surveys, businesses can offer personalized product suggestions to meet individual customers' preferences.
Prioritization: Identifying Your Target Audience
It's impossible to please everyone, so businesses must identify their target audience based on factors such as age, gender, and financial situation. By prioritizing their target audience's needs and preferences, businesses can design products and marketing campaigns that cater specifically to their customer base.
Without these key elements, brands may face challenges in attracting and retaining customers. By implementing these components, businesses can create a compelling brand experience that resonates with their customers, fostering customer loyalty and driving long-term success.
Steps to Design an Effective Brand Experience Strategy
Creating a successful brand experience strategy is essential for any business that wants to attract and retain loyal customers. To help you with this challenging task, we have prepared a list of steps to consider while working on your branding:
Step 1 #Meet Customer Expectations:

Understanding your target audience and their expectations is crucial to ensure that your brand experience meets their needs. Conduct a comprehensive analysis to identify customers' expectations concerning product features, customer service, and issue resolution.

Step 2 #Identify Areas for Improvement:

There is always room for improvement, and after conducting an analysis, it's essential to identify the areas that require development or fixing. It's important to prioritize each improvement and take it one step at a time to achieve all goals set.

Step 3 #Measure the Achieved Results:

Monitoring the results of your efforts is crucial to ensure that your brand experience strategy is effective. Depending on the adjusted areas, you can use various tools and programs to measure the impact on customer satisfaction and loyalty.
Incorporating these steps into your brand experience strategy can help you strengthen your existing experiential branding and increase customer loyalty. Ultimately, the eventual goal of any business should be to achieve customer satisfaction while maximizing profits. By continually improving your brand experience, you can achieve both.
Branding strategy is vital for an impeccable business performance
We know everything about it
Contact us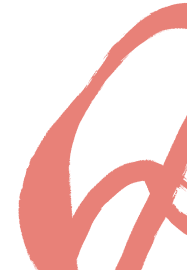 5 Inspiring Experiential Branding Campaigns You Need to See
If you want to know what is experiential marketing and how it works in real life, let's move from the theoretical aspect to the practical one, which implies looking at large companies and getting inspired by the way they've managed to build efficient brand experiences. And that is proven by the huge number of advocates and fans they have all around the globe.
01 Nestle
What associations do you have when you hear the name Nescafe? Let us try to guess. Can you smell hot coffee? What about KitKat? Can you feel the taste of chocolate? Began in 1866, today, this company offers various products: from food to beverages. And the brand constantly advertises itself in such a mouthwatering way that hardly anyone could resist the temptation to make a purchase.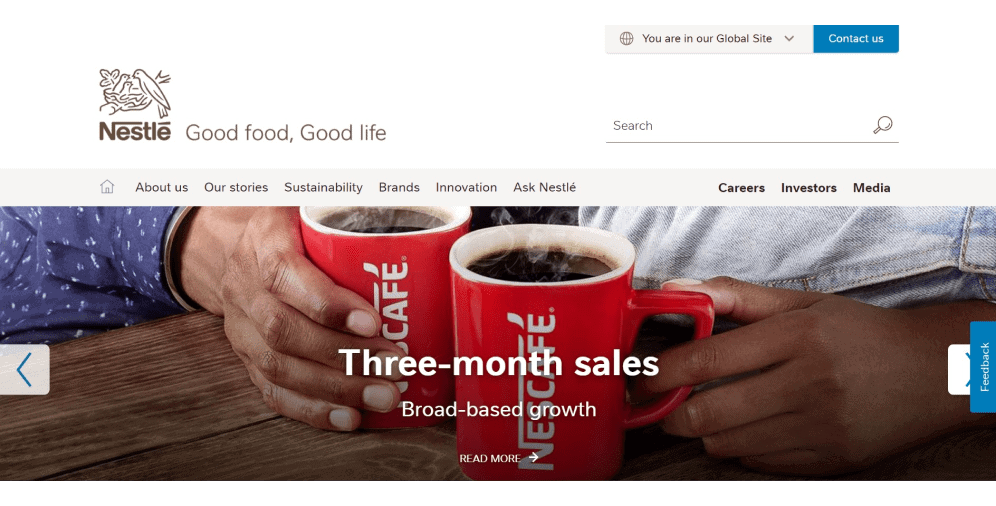 02 Apple
Simple, stylish, and elegant — all these words describe how people perceive the products of one of the world's famous brands, Apple. And the company itself did a great job of making people feel this way. Thanks to diverse promotions, the design of the packaging, the way the website looks, and the product announcements, in their mind, clients are the members of the prestigious group. Obviously, this brand knows how to attract customers and make them stay with the company for a long time.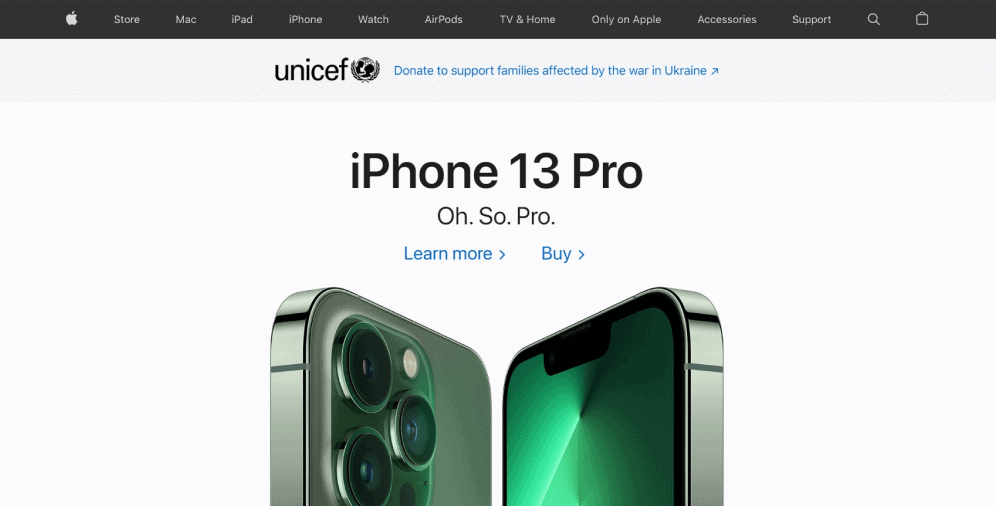 03 Nike
If we talk about personalization, which plays a significant role in experiential branding, we can't but recall the brand Nike. The company launched the Nike By You design project, according to which clients can customize their shoes either online or offline. In such a way, customers become real participants in the product creation process. Will they appreciate having such an option? Will they enjoy wearing these shoes? Will they come back to make other purchases? It sounds more like rhetorical questions, right?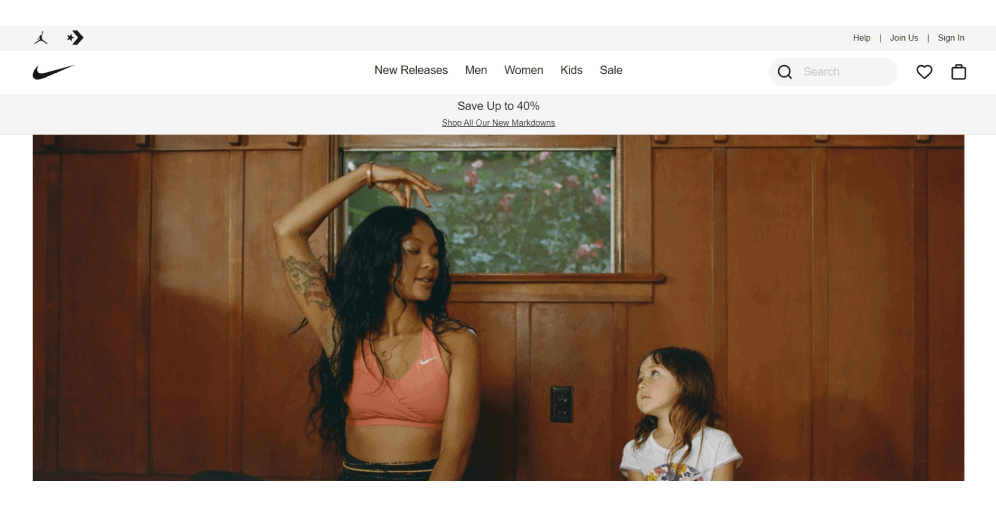 04 Red Bull
We all know that the Red Bull company offers energy drinks, which according to their slogan, can give us wings. What comes up to your mind when you hear "energy drinks"? The most obvious answers are probably, speed, extreme, and dynamics. And these words, in their turn, are associated with sports. And to maintain this associative array, the brand organized and sponsored many sports events and competitions, such as Formula 1 and Dolomitenmann (relay race).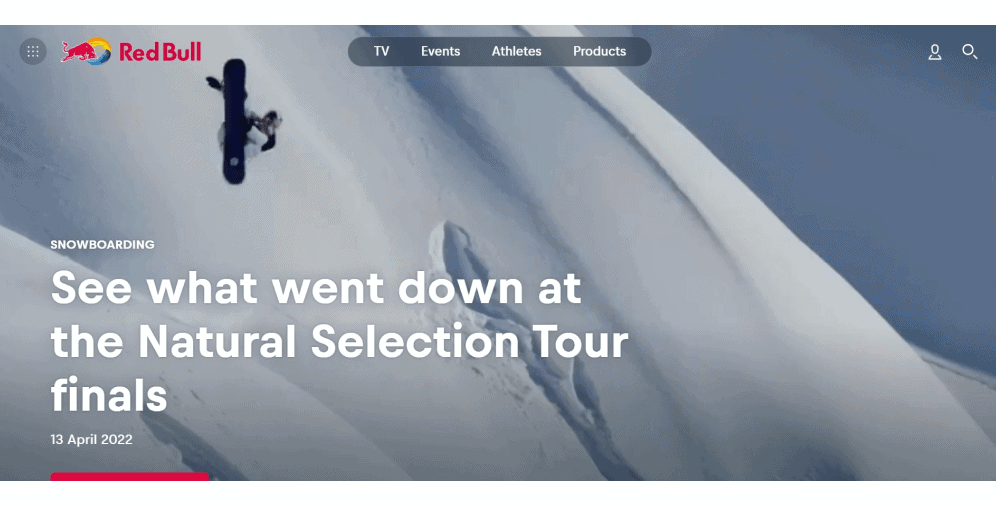 05 Pampers
The message of the brand Pampers is to ensure peaceful sleep and trouble-free play for kids, and the company transmits it all the way around. They also claim that their main goal is to take care of health, happiness, and proper upbringing of children. And to make sure that these are not just words, among other things, on its website, clients can find sections with numerous helpful tips for parents on diverse issues.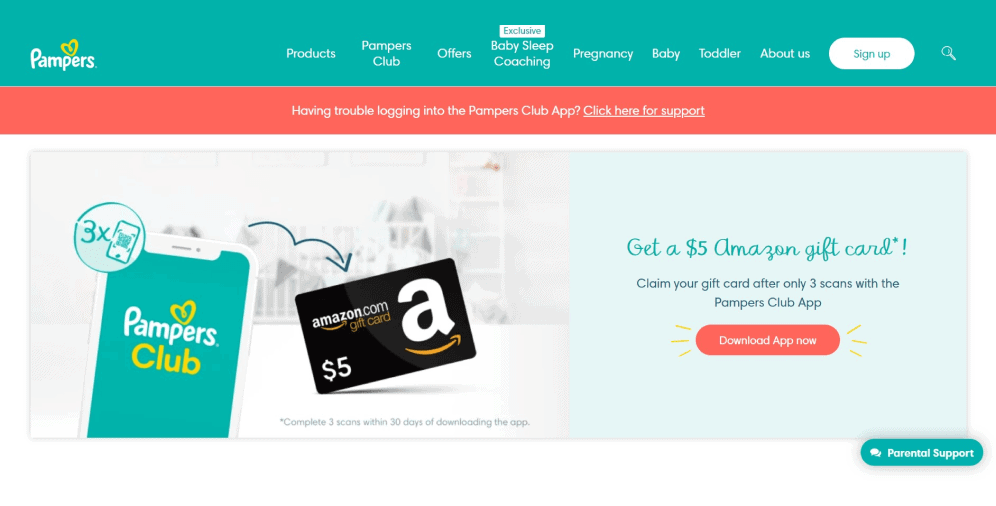 We believe these examples will serve as an additional stimulus for you since they show how a comprehensive approach to experiential branding may benefit and make the company famous and prosperous.
On a Final Note
The brand experience is more than just a company's name or logo. It encompasses how customers perceive the brand, the emotions they feel while interacting with it, and the strategy behind it. Failing to elaborate on these aspects can result in a failed branding experience and, as a result, weak engagements and poor performance. Therefore, it's crucial to carefully consider every detail of the brand to ensure its success.
In this article, we've explored the essence of brand experience and provided tips to help you navigate this challenging task. However, if you have any questions or want to entrust this process to professionals, Ester Digital is here to help. Our team of experts can provide comprehensive branding services that align with your company's vision and goals.