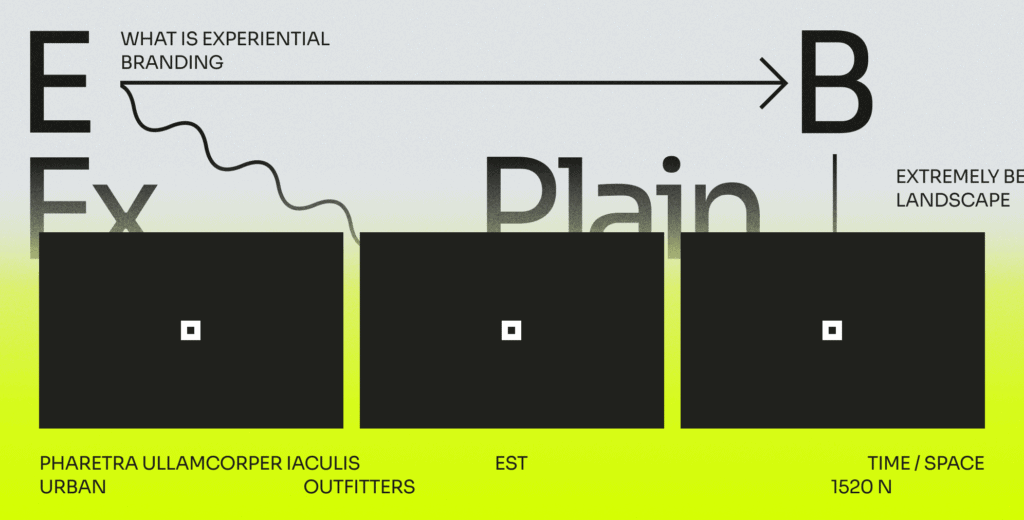 There are so many companies that provide different amazing products and services that it's quite a challenge for clients to pick the one among such diversity.
Meanwhile, hardly anyone can argue that every brand strives not just to deliver top-notch products but to make customers come back to make future purchases. A good branding strategy can be of great help here.
Branding itself is a set of actions aimed at creating a positive image of a company in the minds of consumers. Thanks to it, a unique style is developed, the product value is increased, and the trust of the customers is formed. And here, a concept of experiential branding enters the stage.
In this article, we will discover its essence and take a look at the tips, which will make your brand even more attractive in the eyes of the users. Moreover, we will explore stunning examples of experiential marketing activations.
Let's start by revealing the nature of brand experience.
What is experiential branding
Long ago, when people produced goods (which they sold by the piece), they marked them so that the customers understood who had made these products. Over time, the range of products on the market has grown dramatically. In this regard, with the help of branding and experiential marketing tactics, companies try to stand out from the rest. Today, the sellers offer potential clients not only a product but emotions. And this is what the brand experience deals with.
Accordingly, we can state that brand experience denotes the sensations, feelings, impressions, and behavioral responses of the clients evoked by the brand itself. Thus, the brand experience may either directly or indirectly (for example, through associations) influence the users' level of satisfaction and loyalty toward the company. Without it, the companies have fewer chances to become popular among customers.
Why is experiential branding so vital
One of the brightest illustrations of why experiential branding is so essential is the example of the Coca-Cola company. Consumers know this brand well and can immediately tell what products it offers and why they like them. All these emotions and perceptions of the brand depend on whether the businesses work hard on building a clear, effective, and favorable image.
Thus, every year, Coca-Cola launches a New Year advertisement accompanied by a recognizable melody and the picture of a truck, which brings treats and gifts from the company. This video is associated with a feeling of a holiday and a warm evening with friends or relatives. Sounds wonderful, doesn't it?
Another point according to which the experiential brand marketing plays a crucial role is that thanks to evoking different emotions (positive, mostly), companies are more likely to live a long life on the market. To achieve that, it's not enough to be unforgettable and exceptional in the eyes of the customers, but the brands have to follow the latest trends so that not to become old-fashioned or out-of-date.
To sum up, experiential branding should convey the importance and value of your product or services to the audience, evoke delightful associations, and distinguish your company from its competitors.
Key elements of the brand experience design
As has been said, Coca-Cola is an incredible example of how proper experiential branding strategy can bring benefits to the company since everybody knows about it and clients have a strong emotional (sometimes even sentimental) connection with the brand itself. Want your business to reach the same level? Let's check out the four components you should consider while working on the brand experience.
The brand experience presupposes the link between customers and products based on a certain associative array. With the help of various tricks (for instance, advertisement), such an emotional bond may be designed artificially. Consequently, if the way the product looks or smells causes pleasant feelings, it makes your company one step closer to obtaining new clients.
It makes customers happy when they see that their opinion matters. That's why the second component of ensuring an efficient brand experience denotes participation. Here, we mean the ability of users to leave honest feedback or suggestions regarding the product or service. It is also a good idea to suggest that they take part in various events or the production process. Be sure they will truly appreciate such a chance.
Each of us wants to feel our uniqueness. Hence, to strengthen the connection between the brand and customers, it's advisable to introduce the personal approach. In this regard, companies can employ the data about clients (gathered from social media networks, questionnaires, etc.) to offer them the desired products, and in a way they prefer.
There is no single key, which opens all the doors, and the same goes for brands as you can't satisfy everyone and meet their needs. Therefore, we recommend you decide on the target audience (its age, gender, financial situation, and so on) that you will be able to please all the time upon launching other products or starting new marketing campaigns, for instance.
The above-mentioned components of the brand experience are the points without which the brand may face challenges in attracting and retaining clients. And that is definitely not the outcome we eventually would like to get, right?
Creating a brand experience strategy
There is a great need to design an appropriate experiential marketing strategy to make your company even more appealing. To help you in this quite a tough issue, we've prepared a list of actions you should take while working on your branding. Let's take a look at it.
Ensure that you meet customer expectations
As long as you've already determined your target audience, you should be aware of expectations they have of the product and the services offered. These anticipations may concern anything, from the product features and functions to the way of communicating with clients and addressing the issues. That's why, not to miss out on anything, you should conduct a comprehensive analysis.
Identify areas for improvement
There is always room for improvement, and after a thorough analysis, you can clearly see which elements should be developed or fixed. We should also mention that this process is similar to eating an elephant — one bite at a time. In other words, to reach all the goals set, you should do it gradually, step by step, thus devoting each process enough time and effort. It is the only way to do everything right, you know.
Measure the achieved results
When the actions towards improving the brand experience are taken, you need to monitor whether the situation has changed for the better. Depending on the adjusted areas, you may conduct such a measurement with the help of various tools and programs. Moreover, you should monitor numerous indicators responsible for this or that parameter. This step should not be ignored since otherwise, you may either be stuck or worsen the company situation.
We hope that these tips will help you strengthen the existing experiential branding so that your company will get more and more loyal customers every day. In any case, to get a profit while making the clients satisfied is the ultimate aim any business should struggle for.
Branding strategy is vital for an impeccable business performance
We know everything about it
Explore
The best experiential branding examples 
If you want to know what is experiential marketing and how it works in real life, let's move from the theoretical aspect to the practical one, which implies looking at large companies and getting inspired by the way they've managed to build efficient brand experiences. And that is proven by the huge number of advocates and fans they have all around the globe.
01 Nestle
What associations do you have when you hear the name Nescafe? Let us try to guess. Can you smell hot coffee? What about KitKat? Can you feel the taste of chocolate? Began in 1866, today, this company offers various products: from food to beverages. And the brand constantly advertises itself in such a mouthwatering way that hardly anyone could resist the temptation to make a purchase.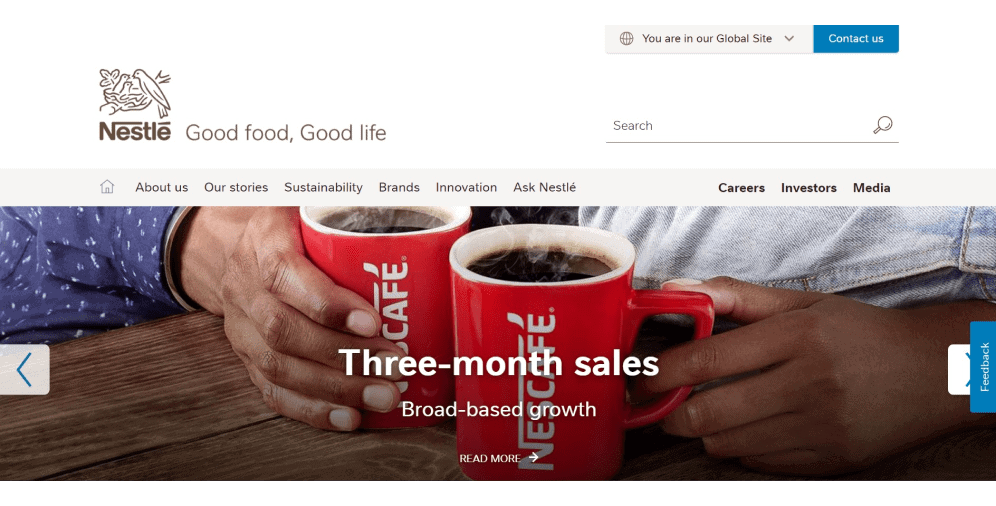 02 Apple
Simple, stylish, and elegant — all these words describe how people perceive the products of one of the world's famous brands, Apple. And the company itself did a great job of making people feel this way. Thanks to diverse promotions, the design of the packaging, the way the website looks, and the product announcements, in their mind, clients are the members of the prestigious group. Obviously, this brand knows how to attract customers and make them stay with the company for a long time.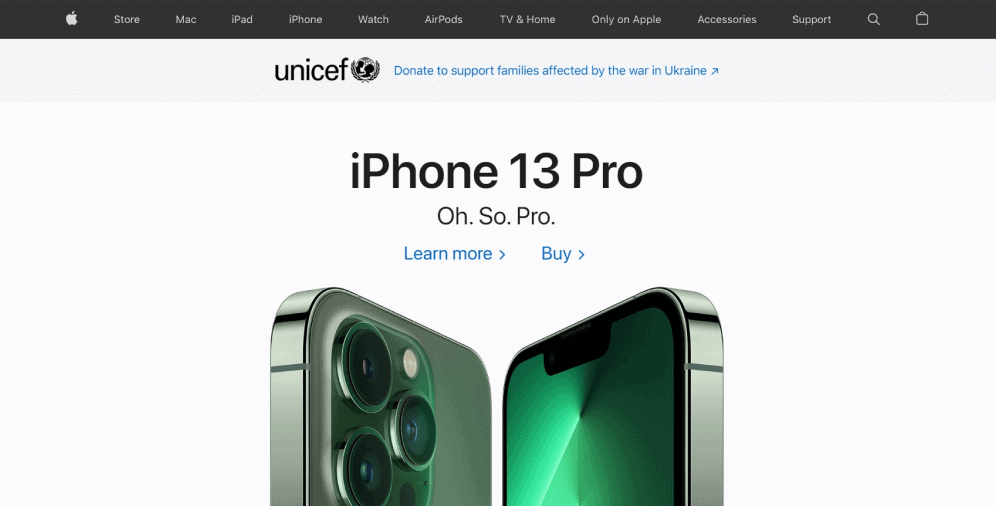 03 Nike
If we talk about personalization, which plays a significant role in experiential branding, we can't but recall the brand Nike. The company launched the Nike By You design project, according to which clients can customize their shoes either online or offline. In such a way, customers become real participants in the product creation process. Will they appreciate having such an option? Will they enjoy wearing these shoes? Will they come back to make other purchases? It sounds more like rhetorical questions, right?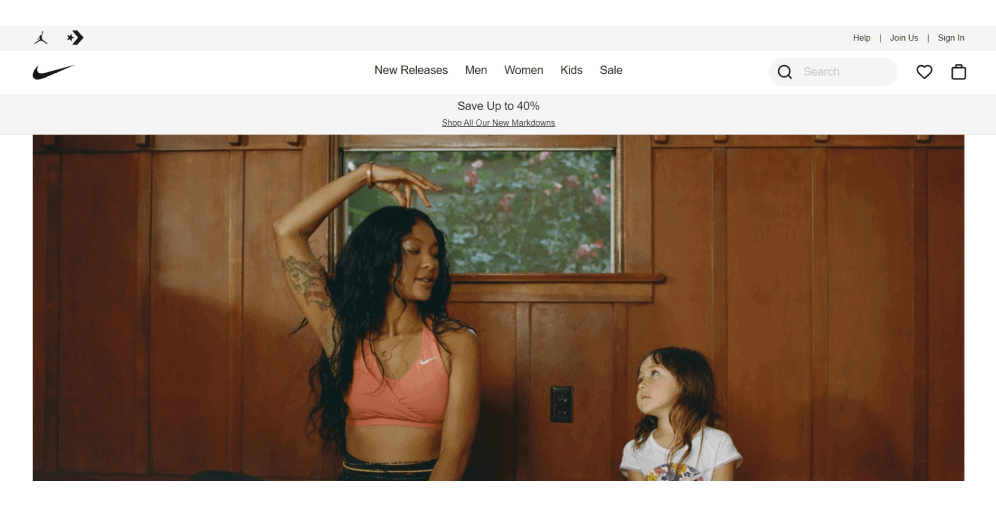 04 Red Bull
We all know that the Red Bull company offers energy drinks, which according to their slogan, can give us wings. What comes up to your mind when you hear "energy drinks"? The most obvious answers are probably, speed, extreme, and dynamics. And these words, in their turn, are associated with sports. And to maintain this associative array, the brand organized and sponsored many sports events and competitions, such as Formula 1 and Dolomitenmann (relay race).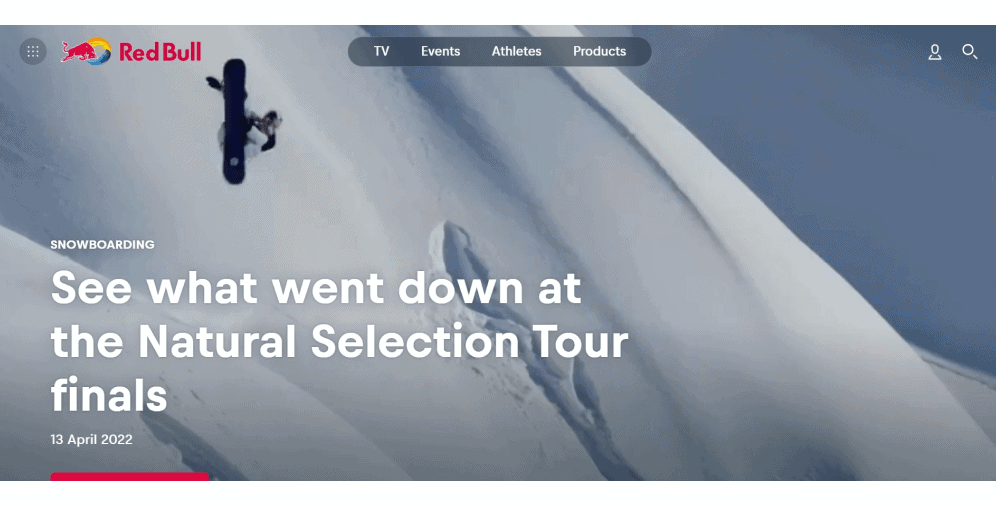 05 Pampers
The message of the brand Pampers is to ensure peaceful sleep and trouble-free play for kids, and the company transmits it all the way around. They also claim that their main goal is to take care of health, happiness, and proper upbringing of children. And to make sure that these are not just words, among other things, on its website, clients can find sections with numerous helpful tips for parents on diverse issues.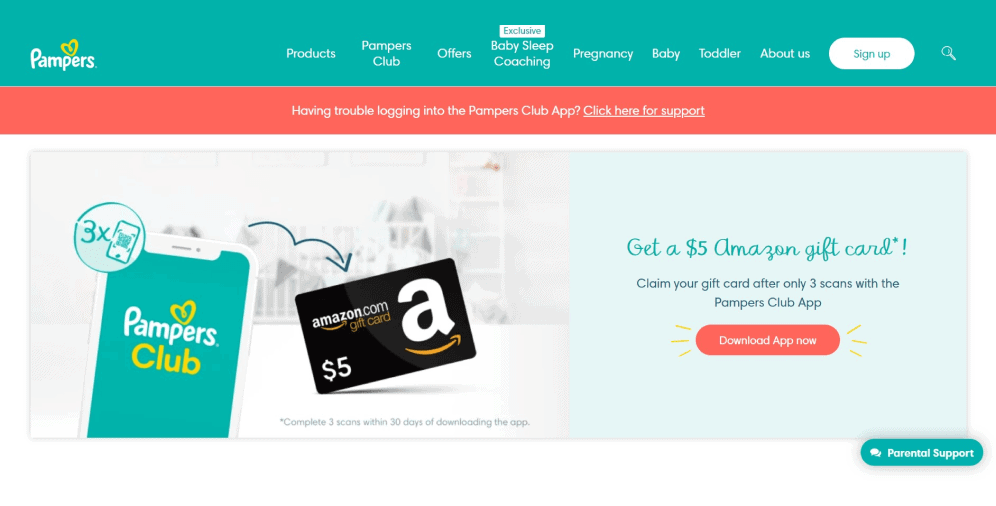 We believe these examples will serve as an additional stimulus for you since they show how a comprehensive approach to experiential branding may benefit and make the company famous and prosperous.
On a final note
The brand itself shouldn't be recognized as just the company name or logo. And without a thorough elaboration of the strategy, the way the clients relate to it, and the emotions they experience while interacting with it, all work is doomed to failure. To prevent such a negative outcome, every detail of the brand and its features should be carefully thought out.
In this article, we explored the essence of brand experience and the main tips, which are called to assist you to cope with this, not a simple task. Moreover, if there are any questions or you want to entrust this process to professionals, Ester Digital is at your disposal. Contact us, and we will gladly help you.