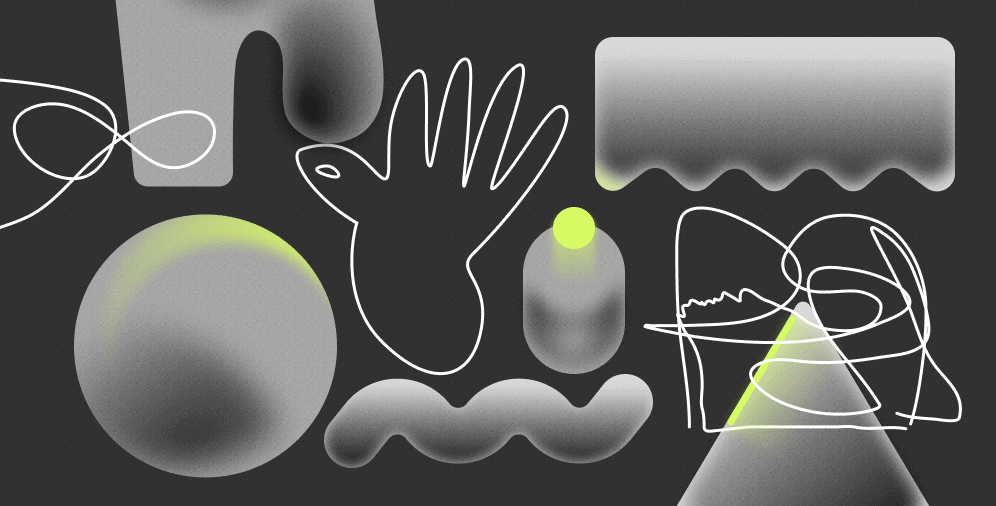 To develop an impressive business site or web application, one should keep in mind its desired fundamental characteristics. Loading and development speed, scalability, SEO-friendliness, smooth performance, and so on — to build the solution that will make these components work in your favor, you need to find the right tool.
There are numerous programming languages, APIs, and frameworks these days, and each of them has its own peculiarities, which makes them suitable for certain kinds of projects. To pick the right one for you, you need to establish your business goals and requirements and find out the pros and cons of the technologies you like.
In this article, our front end development agency will help you to grasp the essence of one of the most popular JavaScript frameworks — VueJS, and see what features make web developers choose this tool over its competitors. Let's dig right into it.
What is Vue JS and what it is used for
It's probably old news for you that JavaScript remains one of the most frequently used programming languages in the world. Vue JS is its client-side programming framework that has managed to gain a lot of popularity since its first introduction in 2014. It is a progressive framework created for developing front end elements as well as web apps that don't require database connectivity.
Vue JS is often used for building single-page applications (or SPAs) that are loaded from a server to a user's computer just once. After that, it updates the data only when receiving it from the server, and it doesn't even require a complete reload of the page. Unlike the multi-page approach, where clients should send a request to the server in order to retrieve a page, SPAs work much faster, which is highly helpful for users with slow networks.
The framework is also great for inserting additional visual components and animation to already existing websites and web applications. Another thing we should mention is that Vue JS is based on Model-View-ViewModel software architectural pattern, which allows the framework to view the user interface of a web product by exploiting its core library as the default view layer. 
The great point of Vue JS is its genesis. It's known as an approachable language that can be learned by web developers with basic knowledge of JavaScript, CSS, and HTML without any difficulties. Vue JS is considered a powerful tool due to the HTML extensions. Its JS base also works in cooperation with an Electron framework.
We can safely say that Vue JS is a view-oriented product, and this is one of the main reasons for its popularity. However, there is a lot more to uncover. Now, we suggest you look at Vue JS's advantages and disadvantages in detail to get a fuller picture of its capabilities.
Why use Vue JS
01 Small size
It might seem unbelievable that Vue JS's size is only about 33 KB, and it's particularly small in comparison to other frameworks such as React and Angular. 
The reason behind this is simple: Vue JS is an evolving framework whose core contains only the minimum amount of functionality. It's so lightweight that users can even miss the moment it's downloaded to their digital device. Such a fast loading speed can be a great help for improving the conversion rate as well.
02 Flexibility
Vue JS is a modular web solution that is highly adaptable to various projects, and that's why it's so appreciated by web developers. For instance, there are no restrictions when it comes to the structure of an application. And who wouldn't enjoy some freedom during the web development process?
03 Easy integration
The only thing you need to start working with Vue JS is to add a single line of code. Such an easy integration is undoubtedly another huge advantage of the framework — it's often mentioned in surveys by web developers who find this trait incredibly useful and important.
04 Interactivity
This point is very straightforward: Vue JS can increase interactivity simply by causing page updates after every data value change. Convenient, isn't it?
05 Virtual Document Object Model (DOM)
This Vue JS feature is definitely worth mentioning since it allows the framework solutions to run faster than ever. Long story short, it's the virtual imitation of the real DOM that Vue JS normally operates on.
In case something is triggered or any DOM component demands re-rendering, the framework uses the virtual DOM for it instead of the real one. After that, the comparison between the cope and the original happens, and the nodes that have changed are getting updated. It's particularly uncommon for multi-page websites where the DOM is usually getting renewed every time a single node changes.
Due to the virtual document object model, Vue JS websites and web applications can quickly react to users' actions and provide them with an amazing experience.
06 Smooth introduction 
Vue JS is one of the easiest programs to master. It's great for beginners and people with no prior experience working with the framework, although considerable knowledge of JavaScript is still required. The basic knowledge of HTML is typically helpful as well.
The detailed documentation of Vue JS makes the learning process easier for web developers that can start to surely use it in just a few hours after introduction, and we cannot deny that this is a real benefit, too.
07 Community-focused development
The framework creator Evan You is completely dedicated to Vue JS and the community that's standing behind it. It is maintained by a big team of both full-time and volunteer members from all around the globe that actively invest in the project.
The latest version of Vue JS (3.x) is even faster and allows sharing its components across numerous devices. It's a 100% community-driven framework created to make web development simple and more effective. 
08 First-class documentation
This point is another reason why it's so easy to adjust to Vue JS and have a quick start. It provides web developers with a large amount of various guides, questions, examples, and APIs that comprehensively answer all the beginners' questions and help them to swimmingly delve into the framework specifics.
09 Innovativeness 
As we already know, Vue JS is called a progressive framework. But what does it really mean? Here's the answer: unlike many other frameworks, Vue JS is staying flexible (we're talking about feature numbers, tooling configuration, etc.) whether you decide to scale your product up or down. It means that when the time for changes comes, some components of your product can be efficiently adapted to them straight away.
10 Reusability
One more great thing about Vue JS is its capability to format reusable single file components. It normally results in less repetitive code, improved code readability, and simplified testing and maintenance.
Disadvantages of Vue JS
Just like all other frameworks, Vue JS has some peculiarities. To make the right choice for your project, you need to know what exactly to expect. Here's the list of issues you might want to thoroughly explore:
— Insufficient financial support
Compared to more well-known frameworks, Vue JS is relatively young and doesn't have as much financial support from enterprises. Nevertheless, it's quickly growing and earning the reputation of a stable, trustworthy framework, which positively affects the financial situation among other things.
— Limited resources
Another critical thing to consider is Vue JS's lack of commonly used plugins. Web developers should always keep in mind that there is a possibility they'll have to switch to other programming languages to get their job done. 
— Language barriers
As we know, the creator of Vue JS is Chinese-American, so the Chinese language is primarily used. Since a lot of Vue JS users don't speak English and the coding of the framework is written in Chinese, it can cause troubles for non-Chinese developers. If you're finding it difficult to code using Vue JS, turn to the forums to get help in English — it's much faster than trying to translate the information you need.
— Over flexibility 
Generally, flexibility is great for web development. However, excessive code flexibility can lead to irregularity and code errors. For instance, if numerous approaches are being applied at the same time within the same team, it can result in code delays.
— Lack of highly experienced experts 
Since Vue JS isn't as long on the market as its competitors, it's only natural that the framework doesn't have as many experts. Still, their number rapidly increases every year due to Vue JS's popularity, and it's only a matter of time before this framework will have a large number of specialists as well.
Vue vs React
JavaScript frameworks are so popular nowadays that choosing between them can be a real challenge. To help you understand what suits you best, we've made up a list of differences between two of the most favored frameworks — Vue JS and React. Let's start with the basics. 
The first distinction that is fairly apparent — React is actually an open-source library that was created to help web developers with building UIs. Unlike Vue JS, React offers users a lot of freedom since it's responsible only for the View layer of the MVC model. Web developers can choose their own Model and Controller libraries as third-party solutions.

Developed by

Facebook

, React remains maintained by it, which allows us to assume its future stability and long-term support from the tech giant. With Vue JS, the situation is different since it was developed solely by Evan You and keeps getting managed by a large group of supporters. 

Another big difference between Vue JS and React is the way the view layer is built. While Vue JS prefers HTML templates with an option to write in JSX, React uses only JSX. Due to it, it's easier for beginners to learn how to develop web products using Vue JS. However, when it comes to more complex projects, React developers might be more in demand. 

Both Vue JS and React rely on virtual DOM, but their data binding is different: React is using one-way data binding, which is great for bigger projects as it allows web designers to debug effortlessly. 

When it comes to tooling, the situation is also dissimilar. Vue JS provides its own tool —

vue cli

, which is responsible for quick project development. It's quite beneficial for smooth improvements as well (e.g. you can add the plugin you need whenever you want during the development process). React, in its turn, applies a third-party

CLI tool

, which also helps web developers to accelerate the working process, add some scripts, and so on. 

If we're talking about the learning curve, Vue JS is easier to take in than React. Even though the documentation of the last is getting improved, Vue JS is still one step ahead in this regard, and it's hardly surprising since the framework adopted the best React and Angular concepts.
All in all, React and Vue JS are solid, powerful tools that can be used to create web solutions and products. Vue JS is smaller and faster, while React is more flexible and relevant for complex mobile app development. Regardless, both of them have a lot of perks, which makes them so popular.
On a final note
Vue JS is an open-source JavaScript framework used for building user interfaces. Its lightweight nature and adaptable architecture help users build impressive websites and web applications quickly and effortlessly. Apart from other advantages, Vue JS is known for its flexibility, easy integration, and top-tier documentation. Nevertheless, there are also some disadvantages. So, while choosing among Vue JS and other frameworks, it's vital to consider their differences as well as the project's peculiarities. 
We believe that information above provides you with a common understanding of Vue JS, its essence, and benefits. However, in case of any questions, you can always rely on our team of experts. Use this contact form, and we'll answer you ASAP.