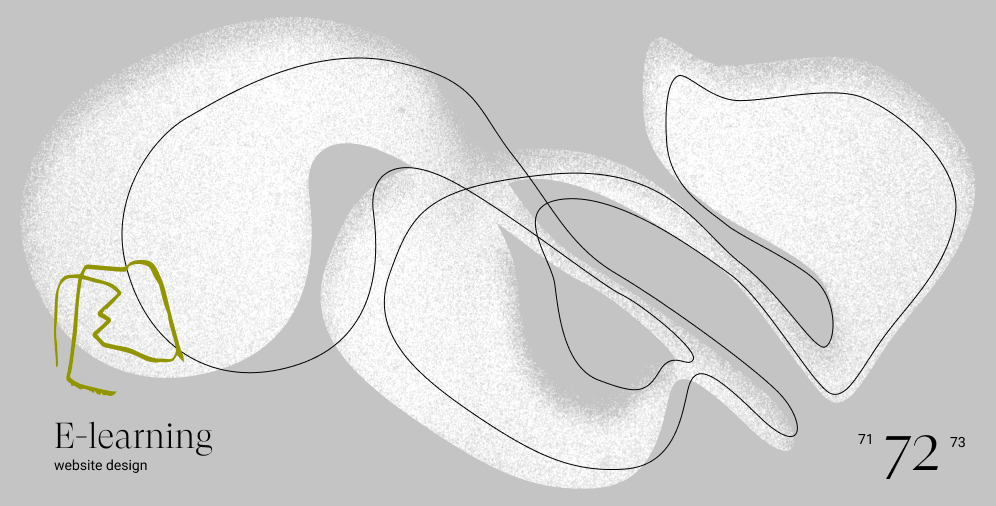 The quality of education, along with the interactivity and variety of educational materials students receive directly depends on their involvement in the process. And if earlier these factors were fully influenced by the teacher's expertise and skills, now, with the help of eLearning development services, such a negative experience of education can be avoided. It's possible since all elements and training systems are constantly updated, improved, and supplemented.
In this article, we will find out the essence of eLearning, its pros and cons, and will discover the top 10 eLearning websites and platforms, the design of which will inspire you and point you in the right direction to develop your own learning resource.
Why do you need an e-learning website
If you ask average city dwellers what difficulties and complications they face when undergoing offline training, then most likely, among other things, their answer will include such a point as the forced waste of time and effort on traveling to the place of courses. And this journey can exhaust students, thus greatly deteriorating the information understanding, and, as a result, worsening the process of studying.
Moreover, another vital problem of offline education is the matter of diverse perceptions of society. Here, we mean that some people are afraid to ask the teacher again as they feel that in the eyes of their groupmates, they'll look silly, or they simply feel uncomfortable while studying with other people. And in this situation, classical education can only offer private lessons or tutoring that may be rather expensive.
Advantages of e-learning websites
Fortunately, e learning sites enable each student to study in a convenient and suitable environment. And this is not the only reason for creating such platforms. Let's take a look at other benefits of e-learning.
Availability of a big range of materials for acquiring knowledge as well as an opportunity for students to monitor their progress extremely fascinate them. Furthermore, practical tasks generally require 100% involvement since here, students can't be distracted and "have their heads in the clouds," like it often happens offline. And that, in its turn, enhances their motivation to study and ultimately increases the speed and quality of the learning process itself. This is what we are interested in, isn't it?
Time- and cost-effectiveness
When studying with e learning, the students do not waste their time traveling to and from the classroom, while saving money on study supplies, transportation, and related costs. At the same time, it is also truly beneficial for course owners as they do not need to rent premises with all the equipment, and most of the routine processes are performed automatically. That makes the costs of such training much lower without affecting its quality.
A well-built e learning resource allows students to access it from anywhere in the world and at any time desired by them. The key elements are the availability of gadgets, Internet access, and a strong wish to gain knowledge. The course owner, as well as employees, can also work through their devices, which is rather handy, right? Moreover, you should provide users with a corresponding application or a responsive version of your website so that your resource could be even more advantageous in the eyes of the students.
Disadvantages of e-learning websites
To get a complete picture of e learning websites, we need to cover their possible cons, so that while developing your own resource, you'll be aware of them and take some precaution measures.
The more complex the format of the educational material is, the more advanced devices they need to have. Let's imagine that for certain types of classes, various expensive devices are required, for example, a virtual reality headset. Unfortunately, not everybody can afford it. In such cases, it's worth making sure that education is available to all students in terms of technical equipment, or you can provide it to the users.
Need for minimal technical skills
Unlike classical education, for which it's pretty enough to come to a lesson, to gain access to e-learning, students have to be able to work with a computer or gadget. Therefore, you should know exactly the average level of technical skills of your users and, if necessary, write instructions for interacting with the course. Moreover, there should be technical support that will help with any questions students may have. To avoid any complications or troubles, it's also advisable to make the website interface user-friendly and intuitive.
Lack of emotional contact
Distance learning, as exciting and informative as it is, lacks the emotional contact in the following paradigms: student–teacher, and student–groupmate. Over time, it may reduce the user's motivation to learn, and the best option is to add a student chat (if there's a group training) and a chat with a teacher so that students can discuss their classes or work out some doubts they have, respectively.
Once we explored the pros and cons of the e learning site, let's review a sort of checklist to verify whether your resource is effective or whether it needs some improvement.
Features of a great e-learning website
For your site to be considered as a top-notch one, it must be:
Each block of information should be reinforced with a test, simulator, home task, or any other technique so that the student doesn't just passively get the information, but immediately applies it in a real-case scenario. Such an approach involves the student in the process and contributes to the best memorization of the material. 
Every lesson should show a student a certain intermediate result, while each course should bring them to the main goal (which is obtaining a skill or knowledge). This trait is essential as long as students expect to see that the money, time, and effort invested, were not wasted.
Any complex or new topics are accompanied by a substantial amount of information that may be hard to perceive. Therefore, it is recommended to divide lessons into small pieces so that the student will get the information step by step. It will also improve the quality of learning and reduce the student's resistance to acquiring new comprehensive knowledge.
Once again, you need to make sure that your students will face no problems while interacting with the website and they have all the technical devices except for the smartphone, computer, or tablet (if required). Otherwise, they will not be able to master the skills you offer and will probably leave the resource pursuing other courses. And we don't want that to happen, right?
A good e learning course can't be developed offhand. That's why to make it truly helpful for students, the program with all its details should be thought out well. Furthermore, each lesson should bring the knowledge desired and be delivered in the most suitable format. Video lectures, webinars, audio, images, presentations, articles, tests, simulators, etc. – these and other tools will be particularly helpful.
All the features mentioned above should facilitate you in the creation or refinement of the e learning resource. And it's vital to consider all of them in order not to miss out on anything.
Key aspects of e-learning website
Having discovered some theoretical aspects, it's time to review some practical ones, which you should take into account before designing your site.
Content Management System, or CMS, is the tool for developing a website without the need to build it from scratch. There are so many of them: from WordPress to Drupal, and each has its peculiarities and features that will determine not only the functionality of the resource but also the way it will look. That's why you should conduct thorough research of such platforms to pick the one that will fit your needs and expectations. To learn more about CMS, you can read another article we've written for you.
Decide on your website design
The design of the resource is crucial for making a pleasant first impression and positioning your brand since we all judge a book by its cover. That's why you should make sure that your e learning site looks fascinating as well as catchy. If you're still uncertain about what colors to choose, take a look at our article on Brand Colors, which will definitely help you. Moreover, you shouldn't forget about consistency, as long as all the pages and website elements have to be created in the same style. Otherwise, there's a risk of looking tacky, which is quite unfavorable, isn't it?
There's no doubt that each e learning website should have a standard set of pages. It includes a Homepage (where you may display the menu, news, and advertisement), an About Us page (where the students will find the information about the company, its history, and educators), and a Contact Us page (where users have a chance to address questions or concerns that arise). However, here, we should mention that it's better to create different contact forms for various purposes. For instance, a feedback form for leaving reviews, and a support form, so that users may promptly report on some troubles or issues they have faced. You may also check out our article on the contact page and its forms.
Show you certificates and testimonials
If your school, courses, or training offer the services of the most experienced teachers and professionals ever (and we're sure they do), then you should display it on your website. It's quite useful for all types of sites, but when it comes to e learning, it becomes one of the most determining factors since all the students are interested in acquiring knowledge from the best. Such a presentation will not just position your company as an expert, but will also explain the price of the courses offered.
Such lead generation forms as CTAs (call-to-action buttons) serve as an additional impulse for making some kind of action. It can be anything: from enrolling in the course to contacting the specialist who will help users decide on classes or price plans. Even a simple button that calls to sign up for getting a newsletter will be of much help as you'll get some information about the users and will have an opportunity to notify them of your discounts or special offers. To know more about the design of CTAs, read this incredibly useful article.
Top 10 examples of best e-learning websites
These and other steps will substantially contribute to the website's effectiveness and will ensure its prosperity in this competitive market. And to encourage you to develop a truly appealing website, we have prepared the top 10 e learning sites according to Ester Digital.
01 Saleshero
Saleshero offers its users various fascinating programs of any level (from beginner to advanced) that are designed for sales engineers. They also provide both group and individual coaching, which is extremely convenient, as long as group training is not suitable for everyone. Moreover, except for the valuable content, there are also books that the students may find helpful on their way to sales engineering.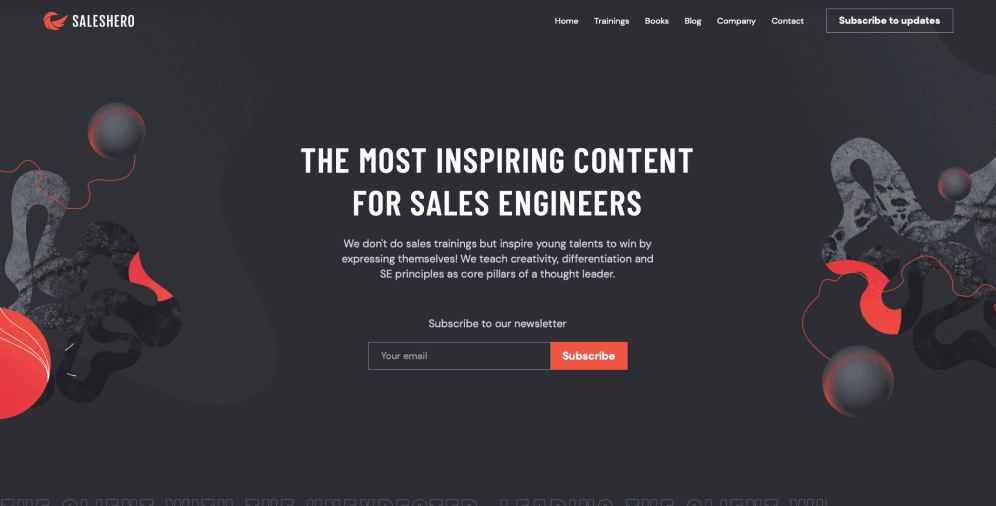 02 FlowRepublic
FlowRepublic is an e learning company that aims at leveling up and strengthening both the soft and hard skills of professionals through the provision of diverse coaching and training programs. Their services are available for individuals and businesses, which means that the knowledge they offer may be of much help at any scale. Furthermore, students can fully trust FlowRepublic since its expertise is recognized by such giants as Deloitte, PWC, and Cloudity.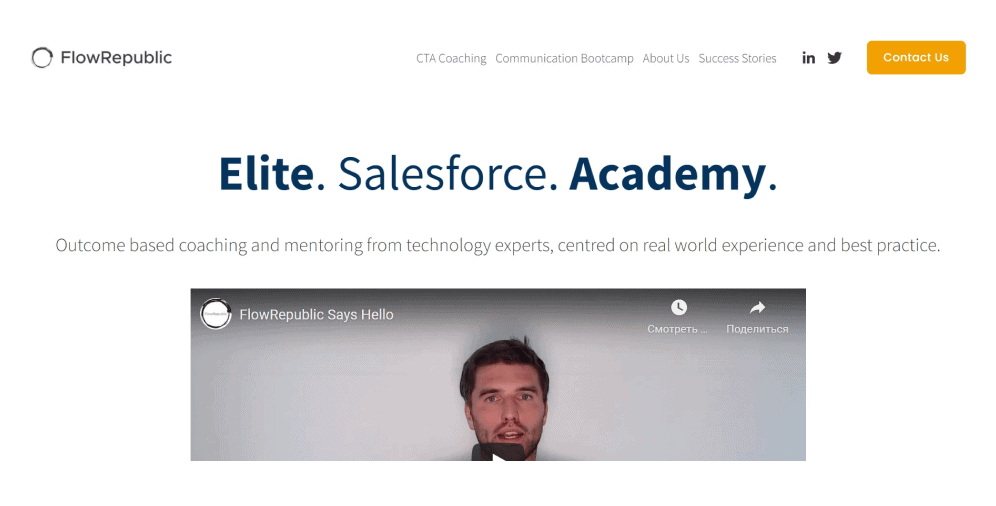 03 Udemy
Udemy is an extremely popular e learning platform. It can boast of more than 175 thousand courses and more than 46 million learners. Sounds huge, right? It seems that here, users can find any course they like, from web development to home improvement and gardening. As long as people perceive information diversely, the materials Udemy provides are of different forms (PDF files, presentations, texts, and videos), which is so thoughtful and deliberate.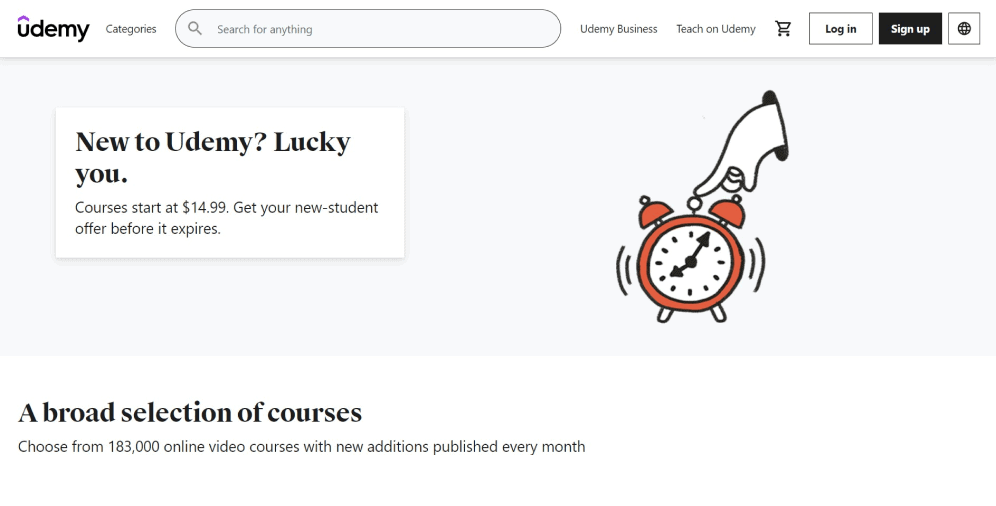 04 Skillshare
Skillshare offers thousands of video courses on diverse topics such as photography, SEO optimization, marketing, design, and other popular directions. The classes are made in the format of video lessons accompanied by projects. Projects stand for homework — exercises or any other assignments teachers give their students. For example, if it's a course on painting, then the project may be to make a sketch or a drawing. And this presence of homework implies a complex approach to learning since doing such tasks helps students consolidate the knowledge gained.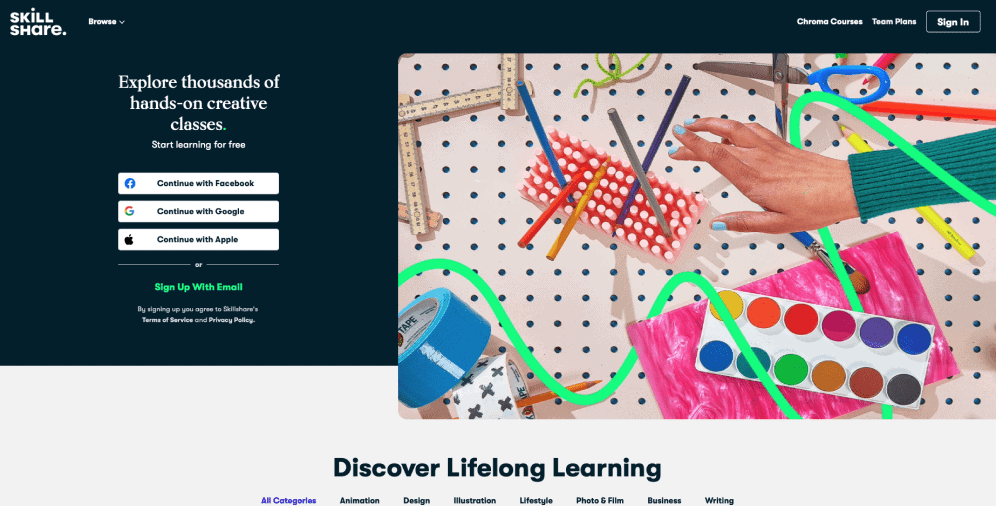 05 EdX
EdX is a leading provider of Massive Open Online Courses (MOOC) that suggests receiving education from dozens of the world's best universities, including MIT, Harvard, Cornell, Caltech, and others. There are more than 650 courses (some of them are free) that are delivered by highly qualified teachers and experts. After the course completion, students get corresponding certificates. And probably no one can argue that an opportunity to get knowledge from such well-known and prestigious universities without the need to pay a king's ransom is truly precious.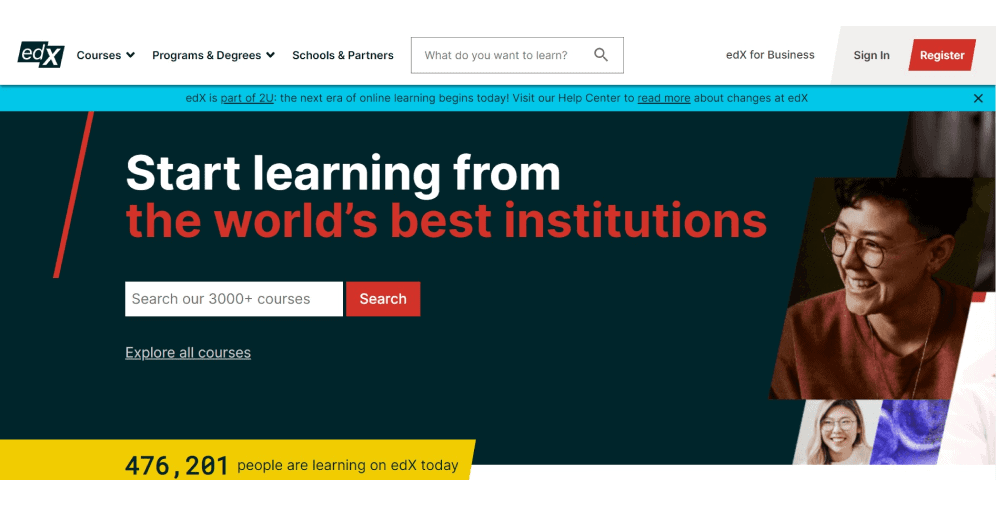 06 Curious
Curious is an online learning service with an unusual concept. Here, students indicate the areas of their interest, while the system itself selects the most helpful classes. In addition, the number of lessons varies depending on how much time the users are willing to devote to studying each day. Initially, the site was created so that teachers and talented people around the globe could share their knowledge and skills. That's why the range of categories provided is enormous, and everyone will find something appealing here.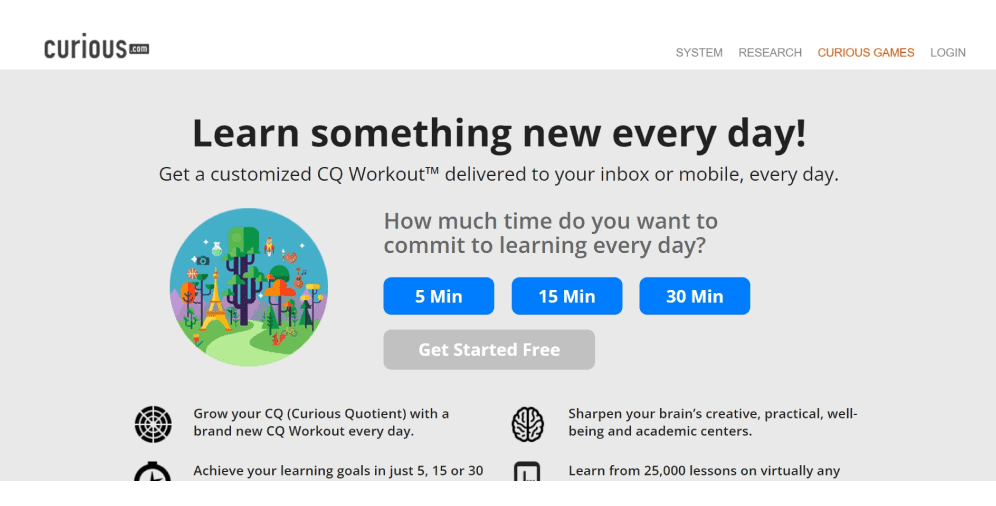 07 Codecademy
Codecademy is a world-renowned educational online project in the field of programming. There are many courses on different topics on this platform: from Java and Ruby to HTML and CSS. And many of them are provided for free. The mission of this project is to make it possible for everyone to create something meaningful with the help of technology. That's why students here are offered various learning tools and resources that will help them to bring any bold idea to life.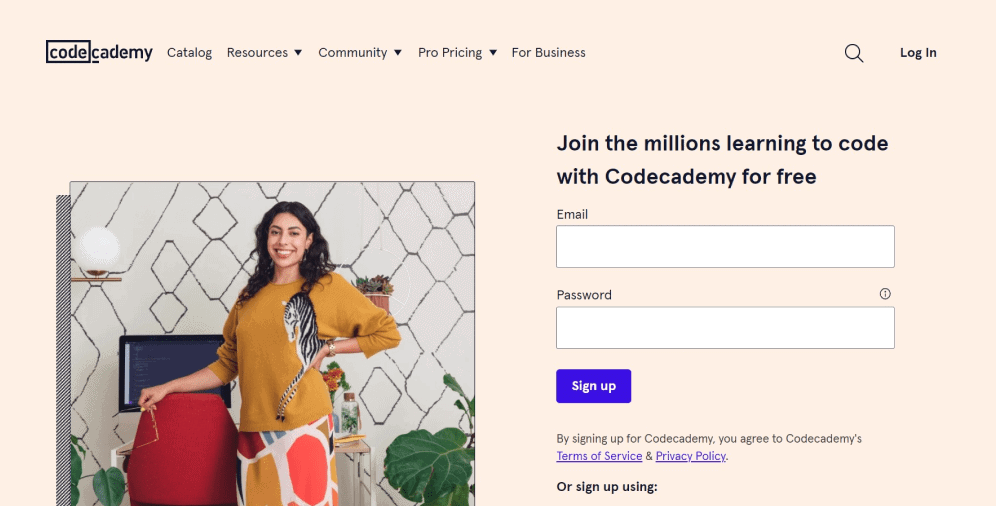 08 FutureLearn
FutureLearn is a British e learning platform with over 900 courses conducted by teachers and professors from the greatest educational institutions. The platform offers both paid and free training programs, after which students get international certificates. Among the courses presented here, users can find those of completely diverse areas: psychology, history, business, science, high technology, medicine, problems of modern society, and many others — so that everyone can find a course to their taste.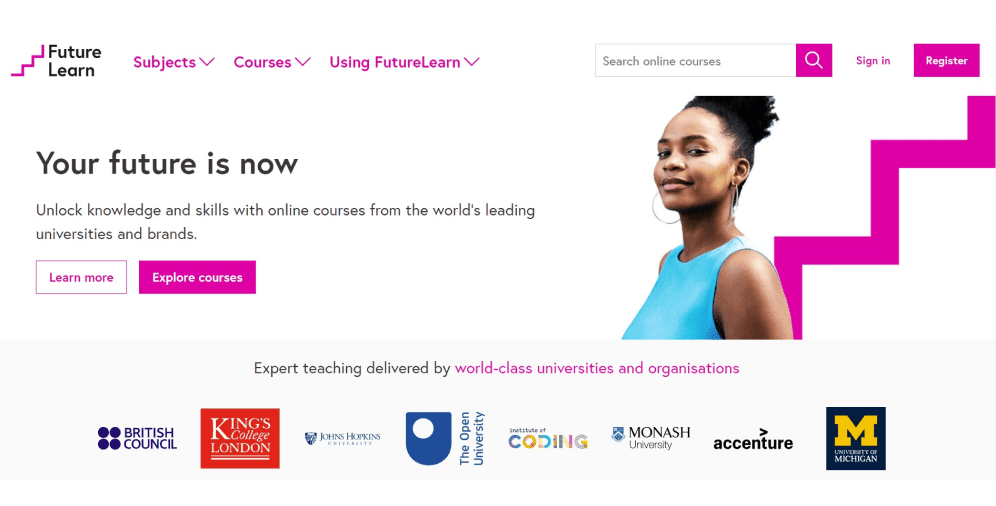 09 Canvas Network
Canvas Network is a platform for studying different disciplines. Here, users can acquire numerous interesting and necessary skills from universities and leading organizations and companies. Programs allow students to gain practical and theoretical knowledge on certain subjects. By the way, most of the courses are provided for free, and the average duration is several months.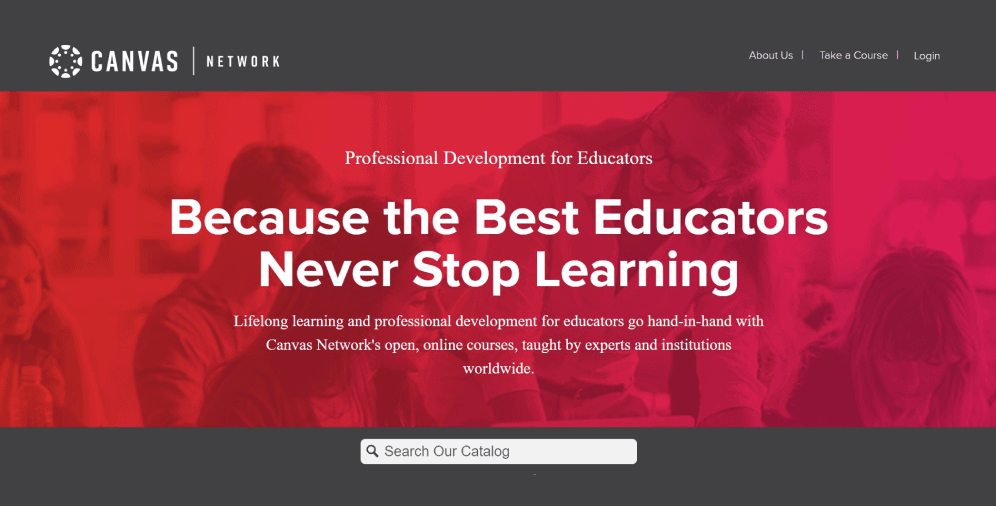 10 Drawspace
Drawspace is an e learning platform where users can find a huge collection of free downloadable lessons that will teach them how to draw or help them improve their skills. Accordingly, Drawspace is suitable for both experts and beginners. It is also a kind of a community of enthusiastic artists, professionals, and educators. Moreover, this resource offers classes not only on painting in graphic editors but also on traditional drawing on paper. And that makes this platform attractive to those who are eager to make money on it and those who have always wanted to do it as a hobby.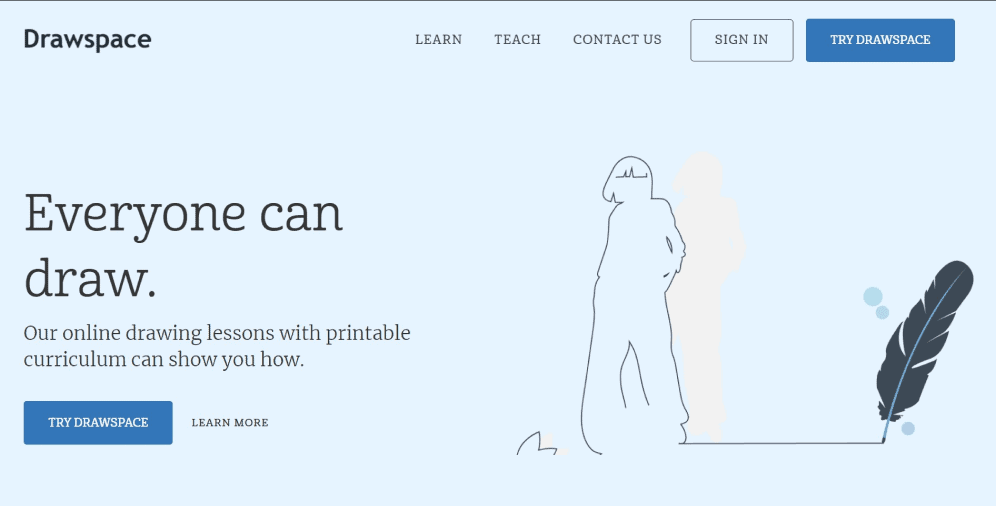 These examples show how EdTech platforms of different areas present their courses and what features they possess to stand out from the rest, thus catching the attention of users.
On a final note
When creating an e learning website, you need to keep its purpose in mind. That is, no matter how alluring and attractive the resource is, without a clearly defined goal, all the efforts will be wasted. Certainly, the development of such sites may be quite challenging, but we believe that the information provided in this article will suffice.
So, here, we revealed the essence of e learning websites, their advantages, disadvantages, and the best examples of already existing successful projects. Nevertheless, in case there are still some questions, or you want us to work on your e learning project, feel free to contact us. We'll gladly help you.