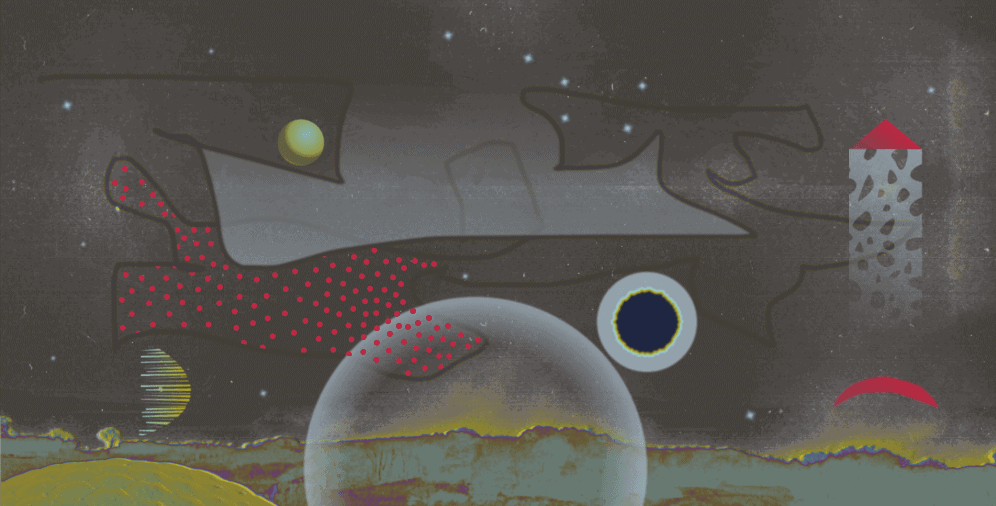 Today, whether you have a small law firm or an attorney company, it's crucial to stand out to win the competition. And in a world of the digital era, nothing works better than the web. It has much to suggest to all types of businesses, from social media advertising to impressive marketing campaigns. Still, the role of corporate web design remains primary. If you have a legal business, a well-built lawyer site can become your representative number one and leverage your performance. How to make that happen? In this article, we'll show you.
The importance of web design for law firms
One thing to remember – customers tend to search for information online before entering the doors of your law firm. And you don't want to be out of their viewport, letting the competitors get around you. Still, having a website is only half the battle. You need a qualified, comprehensive, and visually enhanced design to make the site work in your favor. Simply put, the better your website design is, the higher ranking it may receive and appear at the top of the searching results. And while excellent websites attract users, urging them to stick around, poorly designed ones alienate and confuse. 
So, when it comes to legal business, you must understand the significance of the website design for law firms. First, your law firm design is the first impression your company produces on the public. Usually, a high-quality law website signalizes the high-quality services the company provides. At least users will consider you as a possible problem solver – at most will resort to your services. 
Next, potential clients want to deal with an established law firm, and a recognizable brand name is an answer. With the right branding policy, you can expand brand awareness and make your legal services recognizable both online and offline. Ultimately, your website might become the starting point of favorable business-client relationships. With an excellent design in place, you will provide the users with an impeccable experience, making them more loyal to you.
How long does it take to design and develop a law firm website
Building a website is always a business decision. It means that you need to have a clear plan before plunging into the construction process. And the time expenditures is the first thing to think about in advance. Generally, small law firm web design can take several weeks, while more large-scale projects can be completed for up to 6 months.
If you want to build from scratch, the design and development process will take less time. When you need to reconstruct an established website with loads of content and pages, the amount of work naturally elongates the process. Thus, it depends on the scope of the project you want to implement. 
Another factor influencing your time frames is the law firm website design cost. Depending on the budget available, you will decide who to engage. If you have enough finances, you can resort to a professional web design agency to implement your ideas quickly and smoothly. It will take complete responsibility for the project, allowing you to focus on your business needs. That option perfectly suits large-scale projects that encompass numerous processes. 
If you don't have enough money, you can hire freelance professionals or consider using templates. Although being cost- and time-effective, this alternative may cost you much effort and energy. It's hard to find a competent professional who will master both the design and development sides of the website. Thus, make sure you realize the risks to make an informed decision, not spending much more time and finance than you implied. 
Branding tips for a law company website
Being distinguishable from others means a lot. That's why you need to think out your website branding first before plunging into the actual design process. However, great branding goes far beyond the logo and the slogan you put on your site. It's more about clarifying what you are, developing a distinct company portrayal that is transparent and memorable. How to achieve that? There are several branding tips that might help you.
#1 Use your logo and your law company name
Your logo and a brand name is the most powerful tool to build brand recognition. When putting them on your attorney website consistently, you double the chances customers will immediately recognize you in other environments. Make sure your law firm logo design blends well with that of a website. Thus, you form a holistic image of an established law firm, eliminating any fractured experiences. 
Also, ensure your logo is prominently displayed on all main pages of the site. You can use your brand name in your website URL. Not only it enhances your SEO rankings, but it also contributes to the holistic experience users undergo when on your website.
#2 Employ your brand color palette
With so many things to display on your site, it's hard to keep a balanced look. In other words, the more content you want to exhibit, the more inconsistencies you can produce. How to avoid that? The answer is to tie all the website components together using the color, to be exact, incorporate your branding palette. 
You can use your brand colors as background, apply them to CTA buttons, or visually separate various content blocks. That contributes to better content perception, making it easier for the users to spot specific sections of your website. What is more, your branding color palette is a part of your brand image. Thus, you will be able to make your website more exceptional and distinguishable from others.
#3 Build up your corporate identity
Although some law firms may have the same set of features as yours does, the manner of exposing them to the outer world is what can be a distinguishing factor. You need to form a robust corporate identity that will help you to set yourself apart from the crowd.
Here, it's critical you clearly state your brand values and mission on your website. You can list all the points on your About Us page. That simple practice helps you to nurture an exceptional brand voice, communicating your law business pillars to the public. Such a representation creates transparency so that customers can immediately understand what it's all about and distinguish you from others.
#4 Implement stationery design
You might have a beautiful logo and a brand name shining throughout your website, but that doesn't make sense if the whole company branding is inconsistent and fractured. In other words, without a decent law firm stationery design, you won't be able to create a holistic experience for the customers.
You need to ensure that your branding goes through all information channels you employ. It concerns your website, social media pages, office supplies, business cards, attorney brochure design, and other similar issues. In other words, you need to use the same logo, brand name, and brand color palette for everything your firm administers.
#5 Use custom photography and video
Most people think visually, and your law website needs to be visually enhanced to appeal to potential clients. High-quality photography and video are an inseparable part of each website's robust performance. Impressive visuals have the power to glue viewers to the screens, while professional photos of your attorneys in work add to higher credibility. Another tip here is to employ your lawyers' profiles with their pictures and descriptions. Thus, potential clients will understand that your services are provided for real people by the same real people. You may also use stock photography, but remember that it will deprive your content of being authentic.
#6 Think out your content strategy
Designing your law website might be painful. But, when you have a content strategy to adhere to, things might light up. It will help you to stay consistent with your actions and will keep you from getting off track.
First of all, you need to decide the number of pages on your website. If you want a strong SEO performance, it's unlikely that your site will include simply a homepage and a contact page. What is more, your potential clients may consider it insufficient. Here, it's crucial you make your decision based not only on your needs but the audience's needs as well. So, ask yourself if the set of pages you want to create corresponds to the audience request. Usually, an excellent law firm website will have the following pages:
Homepage where you introduce your business to the newly-arrived

About Us page with attorney bios where you provide a closer insight into the company functioning

Practice areas page where you list your available services

Contact us page where you invite visitors to connect with you
As for the blog, it's not an imperative component. But when providing users with relevant articles regularly, you double the value of your content and urge viewers to linger on a website. What is more, skilled writing can improve your SEO. If your content is keywords enhanced and properly developed, search engines will provide you with high SEO karma points, allowing for better ranking.
Marketing tips for a law company website
Once you nailed down the branding stage, it's time to think about ways of attracting more traffic to your website. However, to turn it into a business development driver, you need to treat it as a long-term marketing investment but not a one-time project. Let's delve deeper.
#1 Make use of Google My Business
In a nutshell, Google My Business is a free service that allows you to promote your business website on Google Maps and Google Search. It increases the chances of your site showing up in results when someone performs a Google search for law firms and attorneys near them. 
All you need is to create a business profile and fill in some basic information like your company name, website, location, and industry. After your profile is verified, you can add more details, including your business hours and firm description. 
The service allows users to leave reviews and rate your firm that can leverage or significantly weaken your reputation. Nevertheless, it might help you to gain credibility among the public and attract more traffic to your website. With your Google My Business account, you can also examine how customers interact with you on Google and fix some points to improve your online performance.
#2 Add your website to local web directories
If you want even more traffic, you can list your website to local web directories. These are sites that list businesses according to a particular area, niche, and industry. However, you shouldn't treat them as a mere source for links but a source of traffic and trust. When you add your website to high-authority directories like Yelp or Foursquare, you make your law firm saturated and easier to find. It greatly improves your search visibility, eventually generating new leads and enhancing your firm's online presence.
The choice of the directory depends on your needs and budget. One of the most prominent is the Yellow Pages. Beyond a business listing, it regularly posts blog content with internal links to make its directory pages even more highlighted. Plus, the site converts. It has a 94 domain rating that reflects how well it ranks on Google, meaning you can trust the service.
#3 Add your website to legal directories as well
Besides local directories, there are directories that specify the industry, driving traffic exactly from the very one niche. And listing your law firm on legal directories will help you to stand out among your competitors. There are plenty of legal directories to choose from, but Lawyers.com is probably the best option. It has more than 1 million law firm profiles with ratings. It also includes a decent blog where users can find information about common legal issues and subjects. It even has an instantly recognizable name for users to remember and search for.
#4 Optimize for SEO
Without proper SEO optimization, you may lose out on a significant amount of potential clients. If you don't want to make that mistake, consider these points:
Ensuring your website has high-quality, optimized content will improve user experience and search engine ranking. It's essential to use keywords, title tags, description tags, and headings so that search engines can easily crawl your content and evaluate it properly, not leaving any of the pages behind. Having a sitemap will be a benefit. Also, you must remember that all the images you employ should be optimized for better speed performance.
Besides local and legal directories listed above, it's critical to employ on-site citations as well. In other words, you need to provide backlinks that point traffic to your website. The fewer backlinks you have, the less credible and relevant for search engines your website will be. 
Your website should render well across various platforms and devices, especially mobile phones. If you don't make your website mobile-friendly, you may lose half of your potential clients because they can't simply access the platform.
#5 Enable and share testimonials
People tend to rely on other peoples' experience, and applying testimonials from existing clients helps you to build trust and credibility among potential clients. When users see that you've successfully won several cases similar to theirs, they become more inclined to address your services. You can place them on your homepage, or provide a link to a separate page.
#6 Showcase achievements and practice areas on attorneys' bios
Whether you have several attorneys working in your company or it's just you as an individual lawyer, make sure visitors can examine all possible awards and achievements on the attorney bios. This exercise advances your professionalism and promotes your skills so potential customers won't doubt your competence. It's also a good idea to list all your practice areas on a separate page so that visitors know where to go or whom to contact. 
#7 Share case studies
The best way to demonstrate your legal knowledge and professional competence is to share case studies on your website. Thus, potential clients can trace your defence mechanisms, which makes your services extremely transparent – they already know what to expect from you. The less doubts they have about you, the more chances they will turn to your services. 
Law website design and development tips
During the design and development process, you need to focus on multiple things at once. Good design won't cover bad functionality and vice versa. Thus, make sure you keep a close eye on both, ensuring a smooth and holistic user experience for your potential clients. These modern law firm website design tips may help you to achieve that.
When arriving at your website, customers want to immediately understand what services you offer to decide whether you've got the necessary skills for resolving their particular situations. Thus, you need to clearly state your services and say how you can help your clients. You can list them on your homepage or employ a separate page for clarity. 
Involve multiple calls-to-action
The ultimate goal of your attorney website design is to incentivize visitors to request a consultation or get in contact with you. To make that happen, you need to direct them toward those actions. And the best way to do this is to employ multiple prominent CTAs. 
Place them on your homepage and other principal pages like the About Us page or attorney bios page. Thus, customers can easily reach you without having to perform numerous actions. However, make sure your CTA density doesn't overwhelm users so that they feel constant pressure and frustration. 
Make your website responsive and fast
No one enjoys waiting for a mere image to load. Thus, you need to ensure your website is responsive, so it loads fast on every dimension regardless of the device used. That allows visitors to easily surf through your website and access your content without any functional constraints. 
Make it easy to navigate through
Excellent website design is about facilitating the process of navigation. If you have sophisticated layouts, complex content-disposition, and loads of distractions, users will simply leave your site to find another, more light one. Thus, ensure your site is clutter-free. 
First, try to avoid any complex design decisions. Adhere to simple layouts that allow you to put your content at the storefront. Also, keep your navigation free of unnecessary links. That way, users can effortlessly get across your website and spend less time searching for the right point. Also, minimize distractions like flashy animations, popups, and automatic plays of audio or video content. These elements are tricky because they can irritate instead of engaging visitors. 
Imagine you've managed to drive visitors in and they decide to contact you. But you have complicated contact forms that perplex users so they back away immediately. To avoid that, make sure your contact forms are clean and easy to fulfill. Ask only for relevant information – their names and email addresses or phone numbers will be enough for initial contact. You can always get more details once they've scheduled a meeting. 
To enhance communication with your potential clients, you can apply a live chat widget. It will help them to get right away answers to their questions. However, make sure it applies to the style and mood of your website. Use the same color and typography as you apply to the whole website. When designed well and functionally enhanced, a live chat widget can efficiently accelerate the decision-making process, urging visitors to take further steps without any doubts. 
Use WordPress as the basic CMS
If you have a site built in WordPress, there are many tools and plugins you can use to leverage your online performance. For instance, many WordPress plugins come with in-built SEO possibilities that can help you to set keywords on website pages and then optimize your content to match. Also, it allows you to edit your meta titles and descriptions directly within the plugin. What is more, WordPress can help you to incorporate analytics tools for tracking your online performance. It is especially helpful when you have large-scale projects that require constant attention to detail. 
Given how frequently users search for legal information, it seems reasonable to create a blog to provide your customers with relevant issues and educate them. Here, it's critical to plan an editorial calendar to post articles on a regular basis. Avoid too self-promotional posts – it's better to focus on ways you can help your potential clients. Ultimately, making your law service also a helpful resource can significantly leverage your website value. 
As for the attorney blog design, you need to make sure that your content is readable and accessible. Use comprehensive typography, and employ contrastive colors for the background and the fonts. You can also dilute your content with relevant pictures or employ a visual hierarchy for users to easily percept heavy textual material. It means you should use different font sizes for headlines and body copy.
Use other technology integrations
When working with a design agency, they know that technology integrations are essential in the legal industry. So, including a live chat widget or client payment portals is an inseparable part of their work. However, if you decide to design without any professional aid, make sure you have at least a beautiful contact form. You can also consider adding a clickable phone number from a mobile phone or email subscription button to extend the ways of connecting with you. 
Top 5 web design companies to build a perfect law firm website
Now you know how to design an excellent website for your attorney business. Although the process takes a dedicated approach and much effort, you can master it by yourself. But the truth is, there will be a noticeable difference between a non-professional hand-crafted platform and a professionally designed one. And if you're looking for a website to be the cornerstone of your online presence, then you likely want to consider a more robust solution.
It means you need to hire a competent design agency that will help you to implement your ideas, using the latest law firm design trends. We've gathered the top 5 law web design companies for you to consider.
Ester Digital
Whether you want to build a website for your law firm from scratch or redesign an existing site, Ester Digital can help. It has strong expertise in website design and development for various industries, including the legal business niche. 
The company adheres to a triptych design approach, which means it addresses the design, functionality, and development sectors altogether. It also provides such services as strategy and planning, UI/UX design, stationery and presentation design, as well as art direction and corporate identity. Such an integrated working mechanism allows creating complete and consistent projects that are ready to go live right away when the design process is over. 
Paper Street
Paper Street specializes in web design, SEO, and marketing for lawyers and law firms. It has designed more than 1,000 conversion-focused legal websites. The agency offers unique and affordable design decisions tailored to the goals of your business and the needs of your customers. That guarantees you impeccable results and excellent customer service. 
The Modern Firm
Being a website design and marketing firm for lawyers, The Modern Firm helps attorney businesses to create mobile-friendly and responsive websites. The agency service also includes innovative custom design, writing, and editing, keyword research and optimization as well as easy publishing and content support. So, if you want to have a decent blog on your website, The Modern Firm can help you with that. 
Juris Page
Juris Page web design agency provides its clients with responsive law firm websites that are both functionally and visually enhanced. Its services include internet and email marketing sectors, search engine optimization, and social media integration. The company helps its customers to develop a brand and pick up the best marketing strategy to make it recognizable. 
It also offers various writing and publishing services that go hand-in-hand with robust content strategy and planning for each type of legal business. Juris Page also provides decent advertising campaigns that guarantee high level of exposure for your law business online and offline. 
Zola Creative
Zola Creative is another powerful law website design firm that offers a full range of services to help you to grow your attorney business. Custom website design and development services from Zola Creative ensure you will get an authentic and unique platform with all the necessary components for robust performance. In addition, Zola offers various training and constant support from the expert team to help you to find an answer to whatever question. 
All in all, the choice of the design agency entirely depends on your personal needs and budget. And when hiring the company, make sure you have thoroughly examined all your opportunities and evaluated risks to avoid any collapses in the future. 
The best top 10 law firm website design examples
You probably need some law firm website design inspiration, and we are to present you with the best attorney website designs. Here is the top 10 examples to look up.
01 Birk Law Firm
With Birk Law Firm, you will have more than just your legal needs covered. The company performs general practice handling big and complex issues by employing a highly personalized approach to each case. It encompasses various practice areas, including family and business law, agriculture, and estate planning. 
Birk Law Firm's website is an excellent example of a good attorney website design with consistent branding. It uses one color palette that frames all the information as a whole, making it easy to navigate through it. The platform features several CTAs that are prominently displayed all over the site. All in all, it is transparent, informative, and visually appealing. 
02 West Coast Trial Lawyers
When it comes to the perfect lawyer website, the West Coast Trial Lawyers firm's site is a fantastic example of robust online performance. First, it has a simple yet elegant design that captivates from the very first seconds. The colors blend well, adding to a balanced and fresh look. Although being transparent with the site's architecture, it goes even further when employing icons with the signs so that the public can immediately spot the right point without reading the text description. 
The website also does its best at showcasing the firm's outstanding features and demonstrating its high competitive edge with the help of testimonials and ratings placed on the first page. All of this is sure to impress visitors.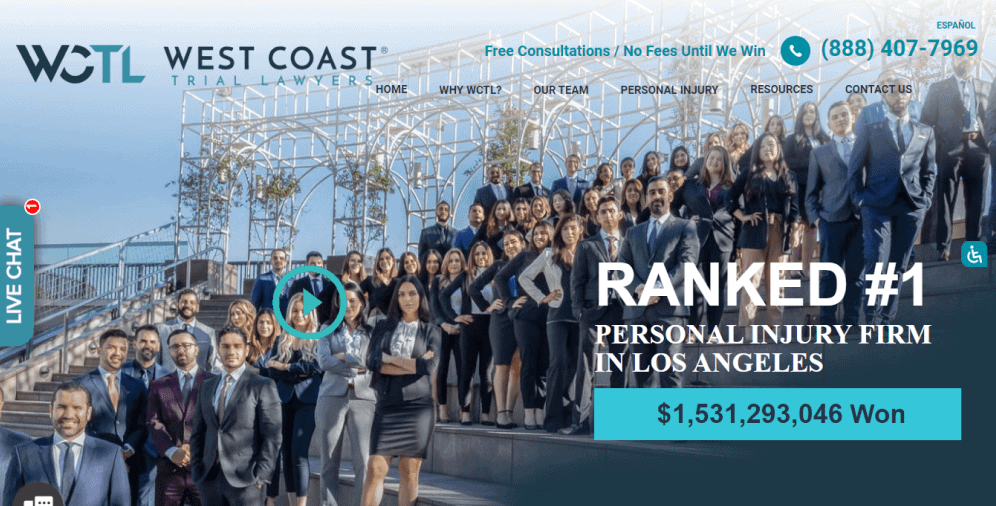 03 Bick Law LLP
Another example of a creative law website design is Bick Law LLP. As you arrive on its Homepage, you see an imaginative visual that urges you to glue to the screen, watching it change colors and reading the story above the pictures. As it gets your attention, you can't but delve deeper to know the details about the company. 
As you scroll down the firm's achievements and features, you can see attorneys' bios with authentic photographs and an informative description of each. It fosters credibility, and you immediately want to trust people smiling at you, ready to resolve your problem.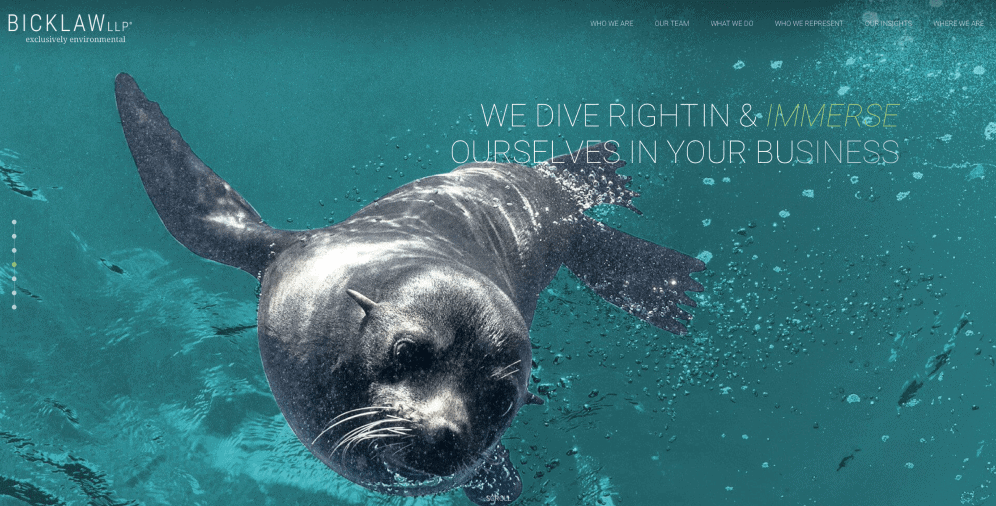 04 Bhatt Law Group
The elegant and clean website design of the Bhatt Law Group website captivates and produces a highly favorable first impression. First, the website uses only high-quality authentic visuals that don't impede the perception of the content. Right from the starting page, you can examine the firm's attorney professionals and see what area they serve.
Also, its brand color palette is perfect. Bhatt Law Group uses color to differentiate the content visually so that it is easy to navigate through it. The thing we liked most about this website is an appealing and transparent contact form. It queries only relevant information, not urging customers to fill in unnecessary information, wasting their time.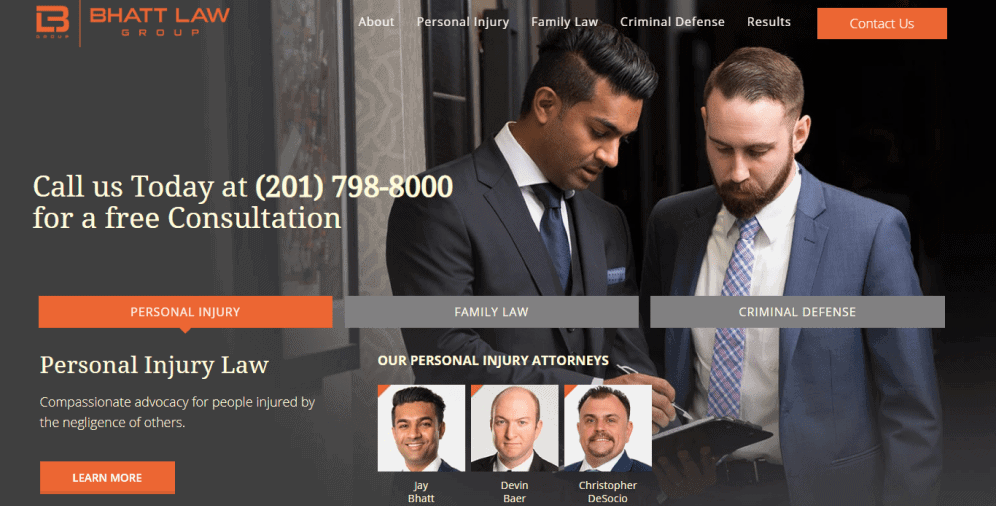 05 Smith LLC
A trendy design of this sophisticated boutique law firm speaks for itself. Smith LLC perfectly transmits the tone and mood of the business by employing quite an extraordinary typography and a vivid color palette. The website features all the necessary information to get to the firm's essence, including the company bio, testimonials, success indicators, and case studies.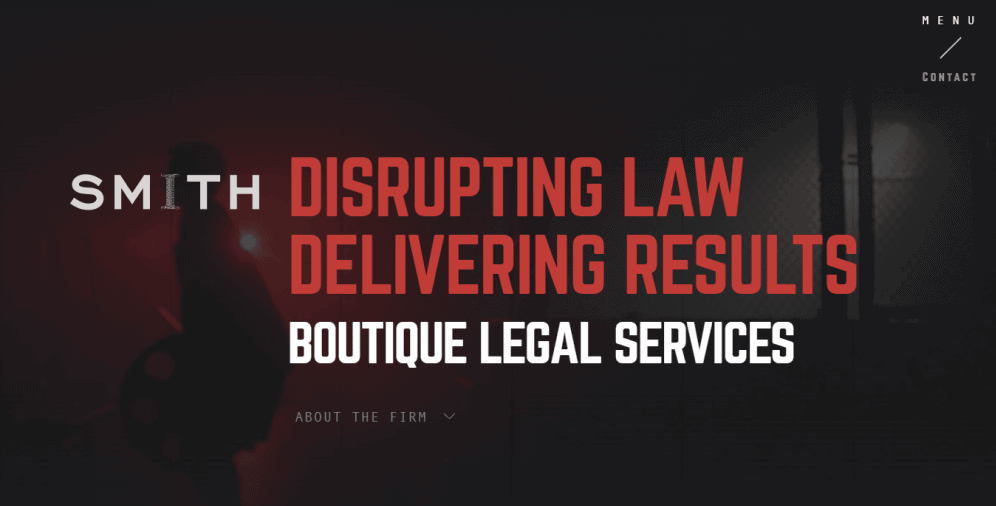 06 Calgary Defence
The simple yet impressive design of the Calgary Defence law firm website charms viewers immediately. It has a simple layout without any exquisite design elements. The website also has almost intuitive navigation – users can reach whatever page only by clicking on the desired item at the top side menu. Another exceptional feature is the visual content it provides. All the images are high-quality and optimized, so the website loads well and allows for a smooth experience.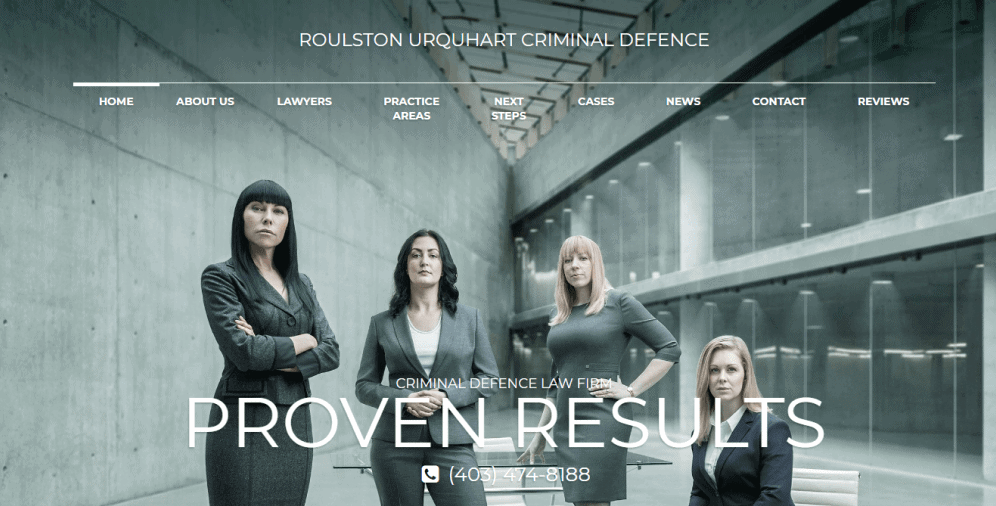 07 Kasowitz 
As you arrive on a Kasowitz website, you can see a striking minimalist web design that catches your attention right away. The website is extremely robust in terms of visuals – it has numerous case study videos for potential customers to have a clear understanding of the company working principles. Custom authentic photography only doubles the credibility, making potential customers feel at ease when deciding to resort to the service.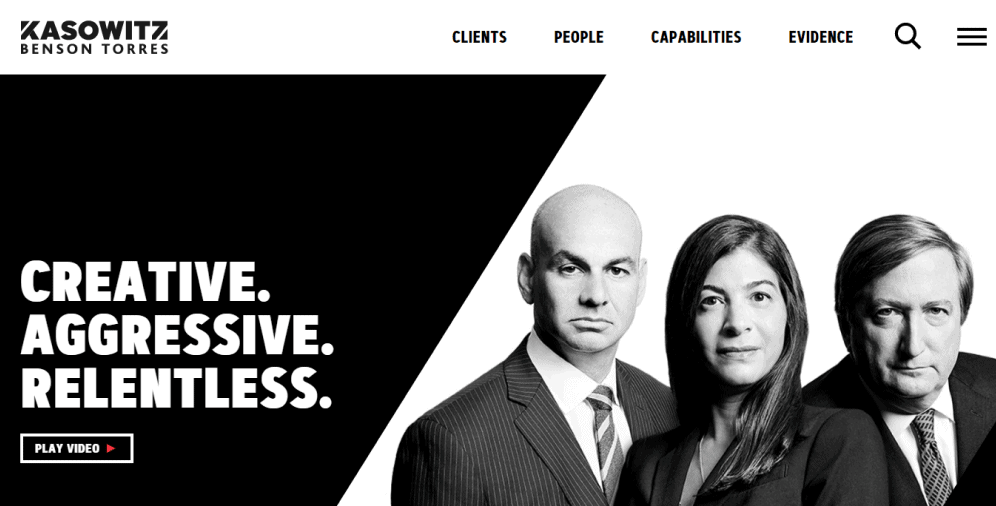 08 Lipsky Lowe
Lipsky Lowe is a law firm specializing in employment law. Although being extremely simple, the website stirs the imagination and captivates viewers. The color palette is beautiful, and it helps to highlight the key interaction points – from a CTA to the live chat widget sidebar icon. This functionality allows for an impeccable user experience that positively influences the company's online performance.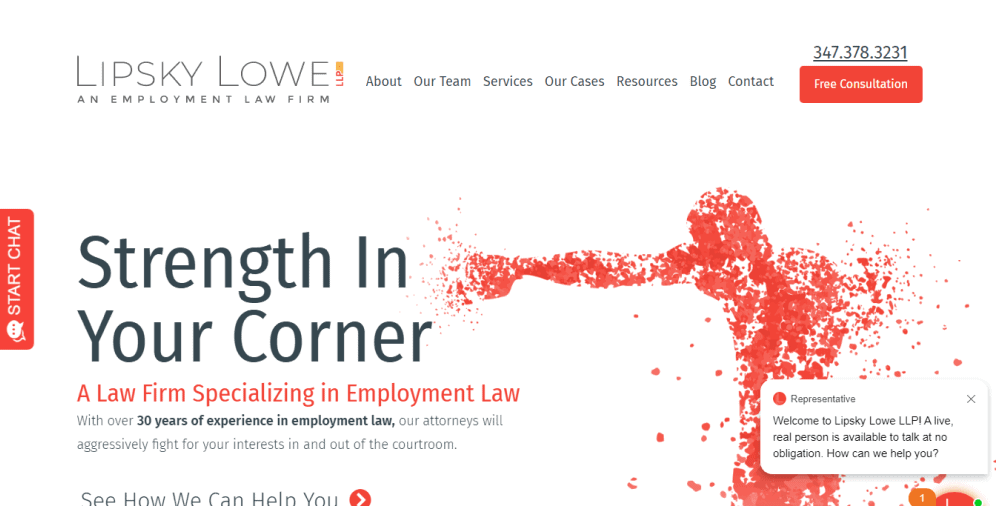 09 Slinde Nelson
Sinde Nelson website design is a good example of a perfect website branding. It uses a brand logo and puts it consistently across the website to make the brand recognizable. Also, it features a powerful slogan, saturating the brand mission and values. Sinde Nelson has a clean contact form so anyone can reach it and easily get more detailed information for further communication.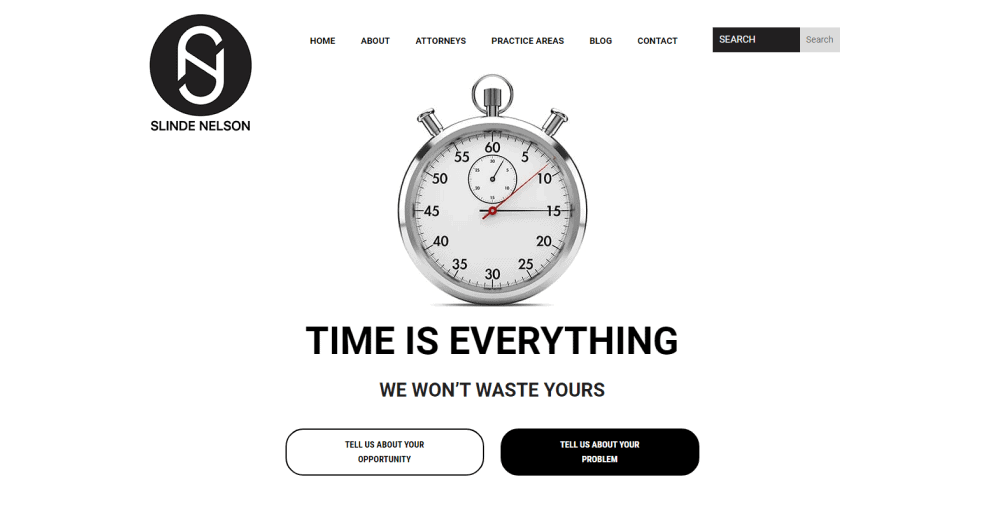 10 Gomez Trial Attorneys
Amazing in terms of visual performance, Gomez Trial Attorneys' website attracts users' attention effortlessly. It doesn't simply display its features and advantages – it tells potential customers the story, incentivizing them to follow how it unfolds. Although it uses much of the visual content, the website loads well and provides visitors with a smooth experience.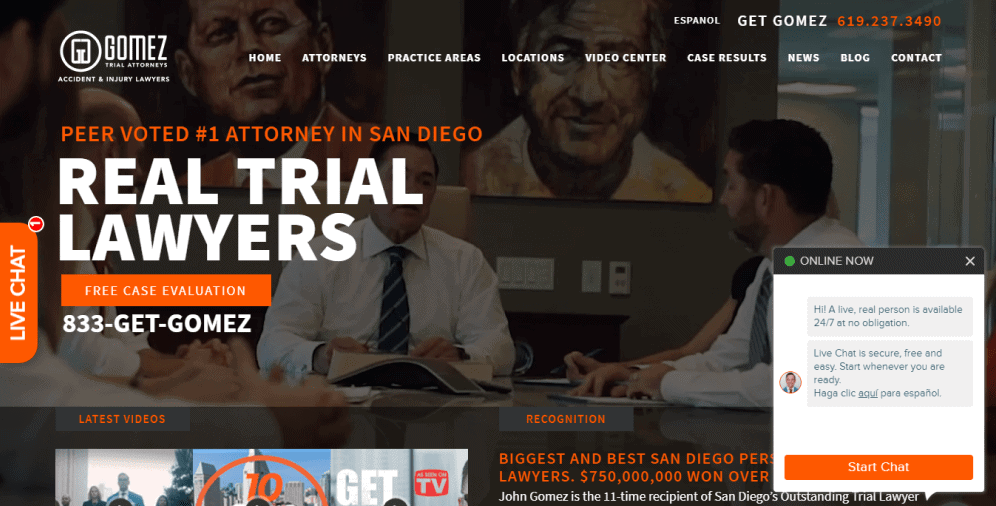 On a final note
Building a decent website for a law firm is a smart decision. It will only leverage your business performance and give you a chance to craft a highlighted online presence to attract more potential clients. 
However, a competent website doesn't get built in three days. It takes much time and effort and several essential steps before the actual design and development process. First, you need to think out your branding policy for better brand saturation and recognition. Then, you need to follow a clear marketing plan to improve your website visibility for the search engines and the potential customers themselves. Only now, when you have these in place, you can delve into the design and development process. Such an approach ensures long-term effects so that you don't waste your time and finances in vain. 
Still, it can be overwhelming to design a platform to be both functionally and visually enhanced. Luckily, there are dozens of professional web design agencies waiting to help you master this issue. And if you're lucky enough to hire a good one, be sure to enjoy the outcomes for much time ahead. 
If you're still unsure what web design company to choose to design your perfect law firm website or want more insight into the subject – contact us. Ester Digital is eager to help you to find the best solution to your problem.