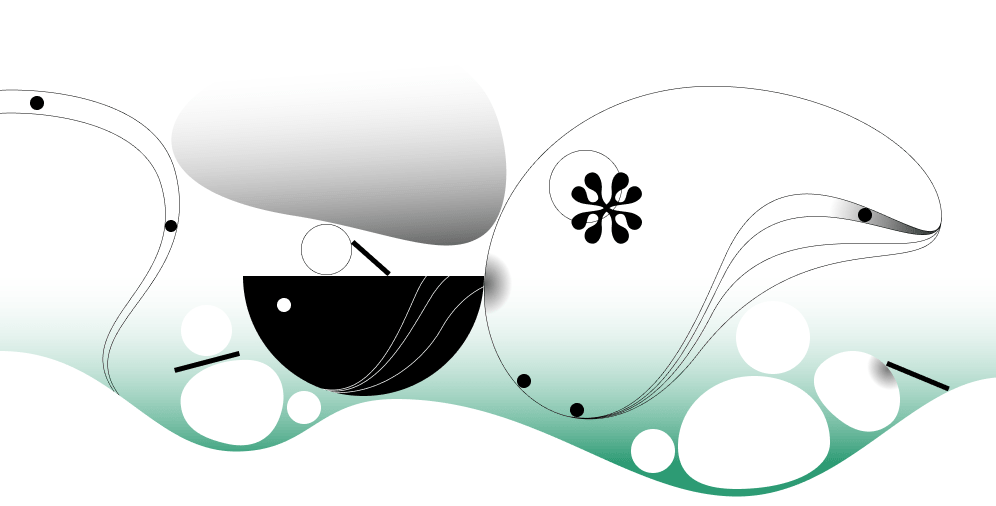 Since the quarantine days urged us to reconsider our values and the things that we want to be surrounded by, we tend to be consistent in our way of living and thinking. We started to cherish the simplicity and more valuable, less frivolous experiences in everything. In that context, the principle of "less is more" expands significantly. Now, the minimalism approach is touching almost every aspect of our life, and the world of design doesn't stay behind as well.
Whereas web design and UI services, particularly, focus more and more on excellent user experience, it seeks new ways of improving websites without overloading them. Building both highly appealing and functional platforms with fewer elements now has become the priority, and minimalism appears to be a powerful technique sufficient for implementing that. For this reason, minimalist web design grows recognized, expanding fast.
What is minimalist web design?
A minimalist website design aims at simplifying interfaces and the content, supporting mostly user needs instead of designing solely for design.
The minimal design approach wins the favor of many professionals, who clearly understand that sophisticated, cluttered layouts are too overwhelming to the user's perception. The more elements a website acquires, the more drawbacks and distractions it can assemble, the more unusable it could be. By removing unnecessary elements or content, minimalistic websites provide better communication and boost user experiences.
Minimalism in web design has managed to root itself as a powerful instrument for conveying the message as directly as possible. And that is not the only benefit it has – here are some more advantages of minimalist web design:
High usability
The minimalist website works along with the "nothing extra" principle. It employs only relevant and valuable components with few applications and plugins. Making the design transparent and clean, you make it usable. Thus, users are not confused by tons of details and don't need to waste time extracting essentials.
Easy navigation
The less content on the page – the easier it is to navigate through. If there are just a few necessary options, visitors are more likely to distinguish them. But if there are many, they can get off the intended path, trying to figure out all of the choices instead of experiencing the website right away.
Better speed performance
Complex websites usually take more time to load. No one enjoys waiting, and that should be taken into consideration. Probably half of the visitors will skip the slowly loading website and jump to another one. With fewer objects on pages, a simple website loads faster, making the visitors happier, which reduces the risk of losing them.
SEO friendliness
Faster load time is SEO's one of the ranking factors. Besides, simple website design with a few elements is easy for search engines to crawl. Minimalist design enhances compatibility between screen sizes, thus making the websites responsive and user-friendly, which is also critical for SEO. 
Unique style
While web design popular samples are always shifting, clean, simple website templates will probably remain in fashion in a year. It relies mostly on the elements suited to convey and establish a unique, original message rather than framing it with trendy items.

What is more, visitors are likely to remember you without any effort because your minimal web design suggests less but promises unique and exceptional experience.
Basics of minimal website design
The word minimalistic gets thrown around a lot, yet it's hard to pinpoint each of the characteristics of minimalist web design. To understand the concept more clearly, let's consider the list of the features essential to minimalist web design:
#1 Negative space
Perhaps, the negative space is one of the most valuable assets for clean minimalist web design. Along with being a foundation for other design elements, it can function as a standalone component. That is why you shouldn't underestimate empty areas of the layouts.
First of all, by employing space, designers manage to avoid an overlapping structure of layers, which can significantly damage the website's usability. Secondly, spacing creates a balanced picture within the pages. Sometimes, negative space isn't actually empty – it might be a background texture, graphics, or color.
Beyond enriching layouts with a sense of aesthetics, the negative space may purposefully guide attention to specific messages or call-to-actions, highlighting them. When it comes to the textual material, free space contributes to higher readability, as it separates long textual blocks.
Maleek Berry is a platform that promotes songwriters and producers. Here, the negative space serves as a background. By employing graphics, the texture behind becomes movable and changes its colors, creating an enjoyable visual experience.
#2 Visuals
Big, stunning, eye-catching visuals are what can breathe life into your minimal website. Incorporating appealing photos or videos is the best way to engage with the audience emotionally. Thus, you will have a better chance to make a great first impression and urge the visitors to remember you due to the feelings you evoke. But make sure you use only high-quality and relevant visuals – inappropriate, low-quality pictures don't work in your favor.
Besides images, photography, and video, there is one more way to enhance the minimalist web design. Modern graphic art is an excellent partner for many best minimal website designs. The main idea of abstract art is to reflect something beyond the immediate, real environment and push those who perceive it to think.
Have a look at one of the minimalist web design examples – Lunch And Recess. The website employs high-quality pictures and videos that drive emotions. Such visual treatment contributes to the better engagement and raises an emotional resonance within the audience.
#3 Typography
With its style, size, spacing, and color, typography can make a huge impact. Bold headline fonts paired with smaller body text create a clear hierarchy that contributes to clean navigation and comprehension, improving readability.
Apart from being attention-grabbing, the typography also transmits the message efficiently, applying an additional meaning to your visuals and white space.
Never Bland homepage is extremely simple. However, the presented text captures the attention right away when you access it. That is the power of typography.
#4 Color
Minimalist web designs usually engage a limited spectrum of colors. However, the color works as a mediator between space, visuals, and typography, creating a smooth and consistent visual experience. Depending on your goals, you can enable the colors to transmit emotions to the audience.
Jazz FM is a vibrant website for a Bucharest radio station. From its homepage, the site invites visitors to listen to the music via a triangular play button that occupies half the viewport. The design looks great primarily due to the choice of the color scheme – black and yellow. Other pages also adhere to that color palette, employing additional colors, which fit the principle ones well. Such a colorful design decision supports the cheerful mood the music implies.
Minimalist website designing tips and tricks
Tightly bonded with simplicity, minimalist trend web design is often miscomprehended. While minimalism is simple, simplicity isn't always minimal. Even if it looks like it might be easier to acquire minimalist design than a more complex one, that is not exactly true.
While some missteps can get diluted among loads of other visual elements in complex designs, simpler layouts are always in full view. Every single component of minimalism design goes at the forefront. That's why even a minor oversight counts.
Here are tips for website designing that will help you to overcome difficulties without getting simplicity wrong and achieve clean website design:
#1 Leave a bare minimum
As the name implies, minimalistic design means cutting back design elements to the lowest possible amount. Therefore, select all the design items you can discard, leaving only essentials.
If you find the process highly difficult, you can employ visualization. Sketch a storyboard of your website and mark points that are vital, secondary, or unimportant to your objective. That is a recipe for a coherent decision.
#2 Refine solutions until you find the best one
Think about what idea you want to emphasize more and what means you can engage to promote it. Usually, you will choose between typography, visuals, or colors. Keep on refining until you have one or two main elements left. Before settling on a final decision, play around with those elements further until you gain a completely satisfying result.
#3 Take advantage of using grids
The disposition of the elements directly influences the user's perception. Depending on how you place certain issues, users will pay attention to them correspondingly.
While placing elements according to their importance, do not forget about the balance. If you experience trouble with that, there is a way. Making use of a grid ensures that all design components will align properly. And if you need to highlight some of them, when employing a grid, you will make it more accurate without ruining the structure.
#4 Content is king
Having a marvelous design means nothing without the same marvelous content. It's better to think it over and be as precise as possible while letting the information out on your platform. Try to avoid excessive content and remove unnecessary materials, leaving only those that matter.
#5 Be logical and consistent
Every element in minimalist design needs to be intentional. Don't apply simply nice visuals but only those that make sense, and refer to your specific concept. The same goes for typography and colors – if you deal with serious issues, using bright and colorful palettes won't bring good. Pastel and neutral colors suit the case better.
#6 Be direct
When there are fewer elements to be seen, you have to be a lot more straightforward  with your messaging.
Before starting to build your minimalist website, it's better to have looked through similar designs and search for inspiration. That will develop your creative muscle and establish the right perception of the concept in your mind.
Have a look at the website for the Tour Partner Group brand designed and developed by Ester Digital. Tour Partner Group (TPG) is an association of European travel companies joined under the one TPG brand. Despite the brand extension and its complexity, Ester has managed to implement a simple web design based mostly on consistent combinations of colors, typography, and stunning visuals.
Breathtaking, high-quality photography made the website look alive and appealing to the visitors. When exploring the website, the users can feel as if they are going through an actual album merely due to the proper photo stack mechanism. That is an excellent way of communication and engagement with the audience.
Besides the impeccable visual treatment, UI designers implemented a perfect color palette that brings all on-site segments into one balanced picture. Moreover, a chosen color decision transmits a welcoming and warm mood, which coincides with the brand messaging.
Typography adds another level to the whole website structure. Big fonts for headings and smaller fonts for body copy made up a consistent and comprehensive website architecture. Thus, the website became more readable and easy-to-navigate.
The TPG website design follows the "less is more" principle. Despite their small quantity, if combined decently, aligned consistently, the essentials of minimalist design can bring any site to the top.
On a final note
Minimalist web design isn't that simple as it might seem. When designing a minimal website, one should bear in mind that each design decision will be at the forefront of the meticulous user's eye.
If done correctly, minimal web design is able to promote the intended message directly to the visitors, thus contributing to improved communication and better engagement. Also, it is a perfect way of providing excellent experiences without overwhelming your customers with odd on-site elements and mind-blowing designs. Simplicity is the key – that's why a minimalist web design continues to thrive despite today's rich abundance of choices.
If you feel some trouble while launching your minimalist website or need some more information – contact us. Ester Digital will give you all the information to make the concept clear.