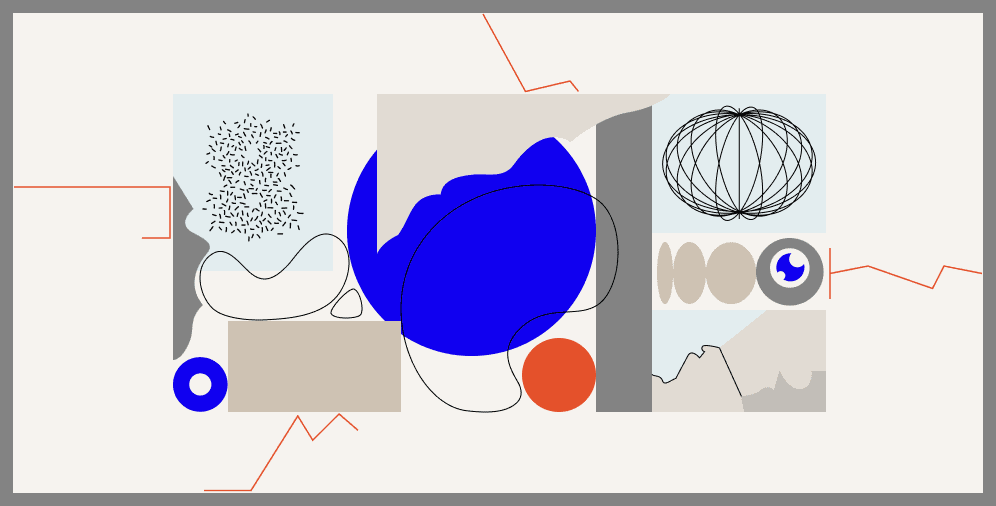 If we want to cook something, we usually follow the recipe. It tells us which ingredients to put, their exact quantity, and how to merge them to get that desired taste. Yet, some prefer to create their own masterpieces without pursuing instructions. But not each case ends up well, and sometimes cooking without a recipe leads to a gastronomical disaster. There is quite a fine line between a recipe and project management. Each project starts with the idea and involves planning, establishing objectives, and time limits. As you settle the concept in your mind, there comes the execution stage. And following the recipe is the best way to achieve success, whether in cooking or design.
What is design management
Traditionally, design management was restricted to design activities relating to products and services and mostly their visual side. The current understanding of design management encompasses a wide range of tasks across various functions and organizational units.
In a nutshell, design management means planning, refining, evaluating, and supervising the design creation. It involves design managers that are responsible for the performance. Typically their competence includes managing design projects, mediating business values, connecting and convincing others, supervising, and building a creative environment. Also, there is project management for design professionals. It helps them to stay organized during the process and don't deviate from the goals. All in all, with excellent design management, you get a group of professionals working seamlessly together to deliver the best solutions.
Design projects always require a clear plan. Since there are many possible top-notch techniques to use, it's hard to resist the temptation to incorporate them all for creativity's sake. And here comes design management. It helps you to avoid excessive creativity overcoming consistency, which turns the project into a desperate mess. Design project management boosts the connection between all the design aspects, making them work in unity and contribute to one aim.
How to manage design projects
When it comes to project management, it's crucial to maintain a balance between creativity and schedule. The right time and energy allocation advances better results. With these clear-cut strategies, both designers and managers will successfully handle the process. So, here are few project management ideas that will help you to master each design project.
Step #1 Explore business requirements
First things first, and before you start any project, it's necessary to understand and detail the client requirements. It sets the foundation for the project and helps to define the design tasks. To transform abstract ideas into specific information, you may employ a creative brief. It is a documented set of features and objectives that serves as a reliable assistant throughout the working process. Usually, it includes the following:
company information, its products, and services;

business requirements;

goals;

design and content criteria;

budget and time limits.
At this stage, it's also crucial to build relationships with the business party and make sure both sides move in one direction. That ensures that the design side understands what the business side wants, and the business side realizes what the design team needs to make that happen.
Step #2 Design project plan
How to manage design projects without going crazy? You'll need a plan. Outline steps on the way to the defined goals. At this point, it's essential to designate team members so that everyone should clearly understand their roles and their responsibilities. Also, you might need "emergency" plans you can refer to if everything doesn't go smoothly.
Step #3 Choose best-suited options
Once you know the goals, you need to search for the ways of achieving them. There can be multiple paths, but you don't want to spend time experimenting with them all. You need to choose the best-suited solutions and keep your scope limited accordingly. Here, think of the business first and how it can benefit from this or that option. Even the wrong color palette can influence the overall perception of a project and you don't want to ruin the performance because of a small mistake. Thus, you might need a dedicated design team that is able to produce perfect and smart decisions.
Step #4 Set up communication channels
When it comes to the execution stage, it's critical to stay in touch with the client. Stakeholders need to know how the current project runs. Thus, they can provide feedback on your work to make it more efficient or change the course and inform you about it. Apart from that, it's necessary to connect all design team members. Even if one team member changes something without previous agreement, the whole project might fail. Therefore, it's reasonable to build a reliable channel for the design crew to share new ideas before implementing them. It ensures that the process runs smoothly and every member of the team keeps up with the pace, not missing anything.
Step #5 Execute and refine
Typically, the execution step has multiple phases, including creation of a rough sketch, a wireframe, a prototype, and the actual product. Each step takes attention to the details and needs to be refined, as every previous one sets the ground for the future phase. In other words, it's a chain process that creates coherence and minimizes the risks of taking the wrong path. It's better to pave the right way in advance than go back to eliminate mistakes of the previous input.
Step #6 Evaluate and fix
As you come up with the final design, the work shouldn't stop here. Vice versa, there is still much to be done. At this stage, you need to evaluate the project, search for pain points and ways of fixing them. However, sometimes it's hard to get that big picture for better improvement, especially in large-scale projects. Here come design management various tools and software.
In Ester Digital, our designers prefer using Figma as a powerful design management tool. It offers the ability to work together in real-time, edit, and share materials, bringing collaboration to a higher level. It involves worry-free version history so that you see every new input, who made those changes, and go back in time if needed. That helps you to get to the pain point in its first stage and fix them without losing your progress.
As for the business side, Figma presents it with the same perfect functionality. It organizes files in a way that is visible and discoverable by everyone so that the clients view designs effortlessly any time they want. It allows leaving comments and providing feedback, and even starting the whole conversations within the program. We've already published an article disclosing Figma and Sketch comparison, so if you want to learn more about the brilliant functionalities of Figma or find out the differences between these two – read it.
Mistakes to avoid in design management
Perfect design management requires seeing things from start to finish and anticipating obstacles that may appear on the way. In other words, being aware of the possible challenges minimizes the risk of being misled or defeated by them during the process. These are the most common features of bad design management to avoid:
Less design, more organizational work. Constant meetings, presentations, and organizational work take away from the core elements which is design. If your team needs to shift their schedules due to another important gathering, they might lack time for doing their actual work.
No communication discipline. Communication is vital for the success of teamwork. However, to be that effective, it needs to be pertinent. Some stakeholders and designers tend to bombard other members with messages that don't have anything to do with the business. It creates inconsistency and impedes the workflow. Thus, it's crucial to establish a communication discipline that will make the communication impactful and doesn't let the business chat turn into the Twitter feed.
Big ambitions instead of deliberate decisions. Sometimes, there can be external pressure from clients during the working process. The most obvious, they can demand more work in less time and budget or change the course in the middle of a project.  Eventually, the design team puts immense responsibilities on themselves, and, naturally, the project fails. Who is to blame? The "bad" clients? Not always.

When you measure your opportunities right from the first meeting and let customers know whether you are up to meet their demands, you can avoid such a scenario. The point is that if you're not sure about how to fulfill their needs, it's better to discuss other directions or skip the idea. Remember that by accepting the project because of mere ambitions, you risk leading all your crew to failure.

Project management in place of design management. In continuation to the previous threat, some managers tend to focus on the project mostly. But the truth is that behind every project, there are real people. Thus, never forget the human element in design management. Project management implies various techniques, methods, and tools. Design management is about dealing with people but not operating a design distribution machine.
On a final note
All in all, managing design projects is both necessary and painful. Design management is instrumental in building designs that easily integrate into the core competency of a business. However, with so many practices and various techniques, it became harder to develop an appropriate formula for a perfect design management strategy. But now, more and more organizations are increasingly discovering the advantages of a strategic approach to design. And if you know some preliminaries, you can save a lot of time and resources. Ultimately, having a solid grasp of design management can help you to build proficient projects.
If you still have some questions about design management or want to learn how to manage your design projects, feel free to contact us. Ester Digital will provide you with all the necessary information ensuring you get to the point.