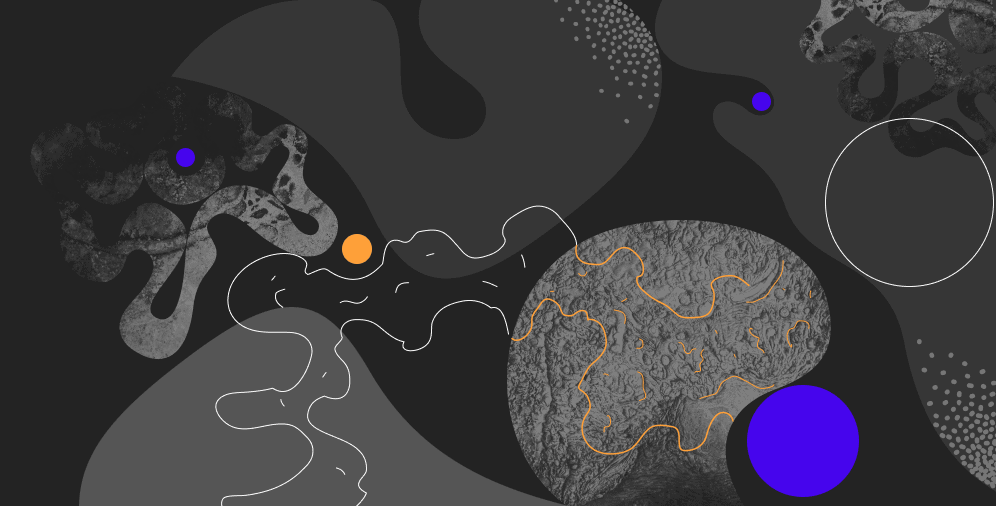 It's hard to imagine any business working in 2021 without its own corporate website. How can users be acquainted with your activities, get your contact info, or make sure you're a credible company? Now websites don't only serve as a connecting link, but also as an information hub and a vital marketing component. It's crucial to make them engaging and appealing, otherwise, your customer base won't grow.
But what are the steps to design a website? Is it possible to do it yourself or do you need to employ a third party to do that? How to choose a website type for your specific business needs? How to design a website from scratch?
In this article, we are going to share our extensive experience of building websites from the ground up and give you the fullest website design guide. Here we're exploring the option when you already have a domain name and web hosting issue is off agenda, so bear that in mind when building your own website design plan. Without further ado, let's jump right into it!
Step #1 Defining website purpose and type
When you're just starting out, it's important to define your platform's ambitions and strategy. What is your brand style? What are your competitive advantages that you plan to advertise on your website? Who is your target audience?
Without knowing all of this, the end result won't be satisfactory: you will end up with a portal that doesn't get your specific message across, doesn't attract the kind of attention you're trying to get, and doesn't advertise your unique selling proposition. If your prospective customers see that you're not clear about your mission, they won't deem you as a reliable partner.
After you're done with determining your purpose and strategy, think about what kind of website you want: an e-commerce platform, a blog, a portfolio website, or a simple contact page. The overall look and feel of your website, in the end, will depend on how well you've specified your goal, defined the type of content you want to put out, and established the character for your platform.
Step #2 Writing Request for Proposal (RFP)
After doing all the preparatory work, it's time to engage professionals to do the rest for you. A perfect way to do it is to write a thorough and detailed RFP that will outline the scope of work needed for your concept and which will serve as a basis for further negotiations.
A web design agency of your choice will examine your requirements and evaluate the possible input they can bring to the project. Together you will work out the schedule, choose management tools that will help to track the progress and expand the information about the audience and user behavior.
The key to a successful project is a clear understanding between the parties and mutual support, and this stage is more about building a trusting relationship with a third party. Make sure to provide them with full information about your goals in your RFP and in the further cooperation process.
Step #3 Choosing Content Management System (CMS)
CMS is a tool that helps to manage and modify website content. It arranges the information into different blocks and makes them serve a specific purpose. There are a variety of different options and website builders, most famous of them being WordPress, Squarespace, Shopify, Joomla, and others.
The main advantage of using a CMS is its low price and high usability and functionality. You can create the website yourself using CMS, without engaging a third-party web design agency. Such options as WordPress and Squarespace are very accessible and easy to use if you have some experience with using templates, with tons of instructions and guides available online.
Their drawback is in their limited customization capabilities which won't probably make your website stand out among other similar websites. If you're only starting out and plan to expand your digital presence later, that might work but if you're a company with a strong brand personality, this option doesn't fit the bill.
There is a way out though. If you've followed our advice and opted to hire a professional development and design team they will take care of everything. They will create a custom solution for you that meets all your requirements in terms of functionality and the overall look and choose the CMS that can be sufficient in achieving your business goals.
It is also possible to hire an agency that will create a 100% custom solution for you from scratch. They will guide you through the whole process, providing expert advice on how to do web designing and sharing insights. That won't be cheap, but it's the only option if your demands are peculiar or call for a sophisticated solution.
In the end, the choice of the CMS depends on your resources and goals, but the most sensible choice is to get professionals on board to do the most work for you. With so many professionals around, it won't be difficult to find a team that will put you on the digital map.
Step #4 UX Research
At this point in the process, it's important to figure out what kind of content you would like to incorporate into your website and how. In order to do that, it's useful to see what is in vogue in the UI/UX and design world. Digital design is a sphere that is extremely volatile and colorful that it's easy to get lost in the trends. To remain sane and finish with a website that represents your business personality you need to do your research and pick elements and blocks that you want to see on your website.
Here you're not obliged to already have all the content to be ready and completed, but rather develop an idea of how it is going to look and be spread across the portal. Should you use stock imagery or custom illustrations? What kind of design would you like to adhere to? How would you like users to get through the website? How is the information going to be structured? All these functionality issues will regulate what the website will look like.
When you've answered all the questions above, it's time to look through your potential or current competitors' platforms and see what you gravitate towards in terms of the outlook and structure. Work with the designers if you hired an agency or freelancers, discuss your preferences with them, and modify the architecture of your future website until you're 100% satisfied with it.
Besides overall structure, it is time to think about how you're going to advertise your website to incorporate SEO tools and mechanisms into the content before going live. Compile a list of keywords that might be suitable for your website – they're going to be prominent on the most prominent parts of your future website to increase your Google rank. Think about descriptions, meta-data, alt texts for the future imagery, visual and structural hierarchy – all of this will improve your SEO-friendliness and accessibility in the future and will make you visible and searchable online.
Step #5 Build out wireframes
The work on the website can't begin without groundwork – a page layout. The content has to be arranged in a way that will allow creating comprehensible and readable blocks and pages interlinked and connected with each other. Wireframes will serve as maps for your website: where the images are going to be located, how text is going to be spread out across the page, where CTA buttons are placed, etc.
Creating such low-fidelity mockups will simplify the further design process, so you should attend to it and work on at least the most significant pages. Of course, at this point, you also establish the number of pages you're going to have. Don't worry – you can always add more after you've finished, but make sure the foundational blocks are defined.
The most important pages on the websites are the following:
Homepage

– being the first thing that visitors see when they access your website, a homepage plays the most vital role in making users stay on the website. It needs to be as clear, engaging, and appealing as possible, and contain critical information about your company, including your

brand attributes

for better brand recognition and consistency.

Product/service pages – the core of the website, product, or service pages present the data that helps users to decide whether they want to engage with your company or not. Obviously, they have to be thorough, include product descriptions and high-resolution photos or animations/videos.

"About" page and testimonials – when the users are satisfied with the product or service descriptions, they look for proof that you're a reliable company with history and a pool of satisfied customers. This can be provided to them via the standard "About Us" page and testimonials – whether in form of a separate page or a simple block with reviews within other pages.

Contact page – how the users are going to engage with you if they don't have your contact information? Make sure to include the phone number, full postal address, email address, and links to social media accounts.
When those principal wireframes are done, you can outline the whole sitemap that can serve as a checklist in further stages of the design process.
Step #6 Creating custom design
With low fidelity mockups being done, let's move on to the gist of it – high fidelity design. This is the part of "fleshing out" your website. By the end of this stage, you'll see how the website is going to look to your customers.
The crucial point to keep in mind here is to follow your brand voice. Your website is not a separate organism (although technically it is) – it's the expansion of your company, a vital element of your corporate identity. Look at the corporate website we created for Docketwise or Garrison – they may not be the flashiest or the most eye-catching websites of all times, but they represent the vision of the companies, their goals, and visual character. This is the thing we're aiming for at this stage.
How to do it? We've discussed this in detail in our article on web design, you can check it out here. The basic rule is this: every element must comply with only one principle – guide the users through the pages and focus them on CTAs and buttons you want them to click (that appear not only on the footer but across the whole platform). Colors should complement each other, fonts have to be readable, non-static elements should be used to drive attention to something, scroll effects must be unobtrusive and workable, and images have to be eye-catching and represent your company to ensure better brand recognition.
The best way to go about it is to stick with a minimalist design. It can be quite distinct and noticeable if done right, and it doesn't get on users' nerves which is one of the primary reasons they leave websites right away. It is vital to have clear navigation and preferably a fixed menu (the one that stays on top of the page when users scroll through it) – no matter how great your web design is if it's not UX friendly it won't do the job.
Another important thing to take into consideration is mobile optimization: statistics show that mobile traffic takes up 50.8% of the global website traffic, and it can't be overlooked. It doesn't only mean making your screen smaller, but also reducing the content to fit the page, shrinking the navigation menu, doing longer pages, thinking about interactivity and easiness of clicking, etc. You can read more about it in our article on mobile-first design here.
Pay special attention to your homepage: it forms the first impression of your website and your company for the visitors, and it gains the majority of traffic, so the chances of users going through other pages solely depend on how well your homepage is designed.
Step #7 Web development
Next up is the development phase. This is the step where your team takes charge and does the magic for you. Beforehand, you should decide on the launch deadline and suitable approaches, frameworks, and tools. The developers will incorporate all the static design elements, then add interactive elements and special features like animations, videos, live chats, and pop-ups, flesh out the pages outlined during previous steps, and work on the back end and front end.
At this stage, pay special attention to SEO to increase your chances of getting high rankings in the search engines. This is achieved through clear, valid, and functioning code, among other things, so don't rush with it – better work on it extensively during this phase than try to fix a myriad of bugs later on, when the website is live, losing customers and conversions. The stage is finished with data migration and making sure the load and overall performance speed are perfect.
Does it sound too complicated? Don't worry – professionals will be your guiding lights, you won't even have to bother about it, promise. This clumsy reassurance is not enough? Contact us and let it all go – bombard us with questions on web development, frameworks, technologies, languages, CRMs (what does it even mean?), and many more. We love it – no, we live for it (we're not always that dramatic, please don't leave).
Step #8 Testing
With the development phase being over, it is time to test the website on several platforms and browsers to ensure that its performance is on the same level. Even though you've already made the background research on user behavior and what kinds of platforms and operating systems they prefer, it's important to expand the range of access possibilities to attract more potential customers.
Test out your website on Windows, Mac, iPhone, Android platforms, and make sure to check that its work is identical across all available browsers. Don't forget about doing the testing on mobile phones because as we've established before they form a big chunk of the overall website traffic.
Step #9 Website launch
When testing is over, and you made sure that everything works properly and swiftly, it's time for a website to get out into the big and scary world. Get the feedback from every member of the team, or even conduct a user survey or go through a UX checklist to see if you're missing out on anything.
Remember that you can only make a first impression once, so it's important to be very precise and nitpicking and don't panic if something goes wrong because it always does. Monitor and keep track of any mild setback or bug – they need to be fixed promptly. You can use such analytics tools as Google Analytics to attain data on conversion, bounce and retention rates, page views, and other behavioral metrics. They will help to modify your website's performance and tailor it to the needs of your clients.
Step #10 Further support and update
If you think that your website is finished once it is launched, make no mistake – the ride has just begun. There is an ongoing and never-ending cycle of maintaining, updating, improving, and analyzing made in order to keep your platform afloat. We guarantee that at some point during the operation the website will fail, your conversion rate will drop, your live chat will get filled with angry messages, and you will start contemplating moving to Alaska and honing your fishing skills.
Don't worry, because it's all part of the process. A website is a large digital ecosystem, and it's totally normal when something needs some minor fixing. Most agencies offer a support and maintenance service even after they finish with the main scope of work for the project. They know the product inside out, so it won't even take a lot of your precious time. Some bugs are predictable so make sure to check the website's performance once in a while or ask for a professional to do that for you. Either way – you have a fully operational website at your disposal that will help to implement your most eccentric business ideas into reality!
Other useful tips for website designing
You thought that was it? We have a few more insights on how to put the finishing touches on your website.
Experiments don't always work out. Sure, we get it – you're overenthusiastic, super creative, and pumped up for designing the most amazing and unique website in the world, but don't rush it. Non-standard layouts and bizarre designs might perplex the viewers rather than attract them. In no way we're trying to discourage you from exploring your creative nerve, but try to do it not as garish as some designers unfortunately do.
Employ engaging and personable imagery. Studies show that using real people's photos greatly increases visitor engagement. People prefer seeing actual images of existing people rather than abstract paintings as this improves trustworthiness and reliability. It doesn't mean that your website must only feature photos of your developers awkwardly smiling but if you can pin at least a few of them somewhere, it will do the trick.
Use visual cues. Most of the time, the viewers that appear on your website know nothing about you. They certainly can't read your mind and see through all your ideas and concepts. They need to be guided and navigated through the platform. Use arrows, colors, sidenotes, CTAs – anything you can think of that can help them get to the essence of your product or service.
Practice writing hygiene. No one wants to read a lot of stuff on a website. Yes, even those who like to read don't want to read long paragraphs and scroll through endless stories about your greatness (even though you are great, don't forget that). Break up long paragraphs and leave something to the imagination. After all, it is better to write a short but comprehensive text and leave the contact info in case customers are interested. Driving them mad with exhausting autobiographies won't certainly do the trick.
Give all the answers. A point that's contradictory to the previous one but let us explain: you can provide the most crucial information in a few paragraphs. Make up a list of questions that the users might ask or issues they might face when going through the website and write the answers to them as brief as you can without compromising the quality of the content. You can do it in a way of the FAQ section or simply adding "question-answer" blocks along with the thematic points they belong to.
On a final note
Designing such a complex thing as a website is scary and almost discouraging but remember: pain is temporary, glory is eternal, and if you follow this guide the glory part is inevitable!
On a more serious note – with a professional team and a thorough guide like this one designing a website is not as intimidating as it might seem. Stick to these rules, don't be afraid to check in with your competitors from time to time, keep up with the trends, be consistent with your branding, and you will be alright! And if you have any worries to share or questions to ask, don't hesitate and contact us.
For your convenience, we've created this checklist for you to make sure that you don't forget anything along the arduous design journey!