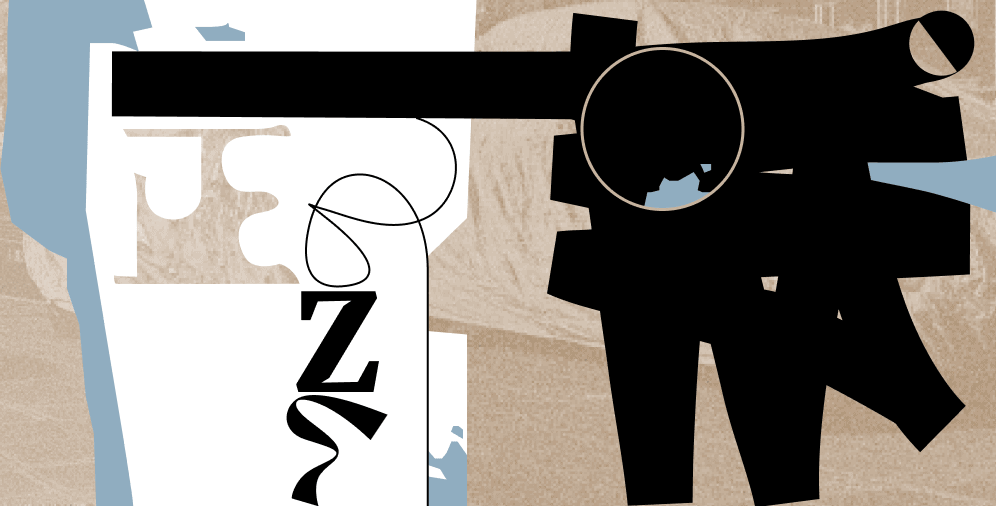 Since the emergence of advanced payment technology, it became possible to simplify the checkout process, offering a better experience to the consumers. However, with an overwhelming range of WooCommerce payment gateways available today, it's difficult to make the right decision and not to put the skids on your sales. 
You want the payment gateway to fit your needs and the needs of your customers. And to make an informed decision, it's critical to identify different types of payment gateways, determine their features, and specify their terms. Luckily, we are here to guide you through choosing and setting up the best one, and reviewing the most notable examples of excellent payment gateways. 
What is the payment gateway
In a nutshell, a payment gateway is a service that processes electronic financial transactions. Unlike physical cash or credit card retail for brick and mortar shops, payment gateway serves primarily online businesses, not limited to physical stores. Generally, it authorizes transactions made via credit/debit cards or e-Wallets.
There are plenty of WooCommerce payment gateways to choose from, and each has its predetermined set of options, terms, and fees. However, they all share the same working principle. As the name implies, a payment gateway connects your online store with credit card providers and your customers' banks. Consumers send their payment information to the service when purchasing a product online. If the issuing bank approves the charge, the payment amount is deducted from their account and then deposited in the seller's account. All the payment details are protected during the process because of the latest encryption technology used in all WooCommerce payment gateways. It allows online retailers to execute transactions fast and smoothly, ensuring a secure experience for the buyers.
The pillars of online payment transaction
It might seem that an excellent payment gateway is all you need to conduct electronic transactions effortlessly. In reality, things are much more complicated. The online payment transaction is a complex process that requires several components, and a payment gateway is only one of them.
Generally, there are three parties involved:
the customer

the seller

the technology
Also, you need a platform that will form a base for an online transaction process. And WordPress is one of the most popular platforms from which to build modern online stores with seamless payment gateway integration.
As for the WordPress e-commerce website, you don't have to create it from scratch. You can use the WooCommerce plugin, which already comes with a set of e-commerce functionalities, essentially, the technology.
The starting point of every transaction is the moment a customer presses the Pay button on your WordPress e-commerce website, sending payment details from his/her account. The seller accepts payments that then go deposited in the seller's account. It is a specific type of bank account that admits funds transferred from the buyers. The technology acts as an intermediate between the customer and seller actions. It is what links two parties, conducting the secure transaction itself.
The technology includes the payment processor and the payment gateway. As a rule, the credit card or debit card information goes through a payment gateway, then proceeds to the payment processor, finalizing the purchase.
Payment processors vs payment gateways
These two essential components of any online payment transaction often get mixed up. Although they are co-related, payment processors and payment gateways have entirely different functions. Let's delve deeper. 
The purpose of the payment processor is to transmit the payment information from the customer's credit/debit card to the issuing bank and your business bank account. It deals with issues like credit card limits, card validity, security, and more. If there is enough money to conduct the purchase and the credit card is valid, the payment processor approves the transaction, transferring funds to your business bank account. In simpler terms, payment processors handle personal and financial data from customers, being an intermediary between the customers' bank and your merchant account. 
As for the payment gateway, its primary function is to evaluate and process the payment data so that it can be safely transferred to the payment processor. All payment gateways employ encryption technology which guarantees the protection of any personal and payment data. Thus, the payment gateway links your WordPress website with the processing network. 
All in all, if you want to accept payments online, you need both of them. While payment gateways make sure all the correct information is present and secure, payment processors analyze and transmit payment data, authorizing the transaction.
How online transactions are processed
Once you know what is involved in an online transaction, you can learn how it is processed. For clarity, let's divide the process into two phases: authorization, when approving the transaction, and settlement when getting funds into the seller's account.
Phase #1 Approving the transaction with authorization
When a customer buys an item from your WordPress online store using a credit or debit card, the payment information goes through a payment gateway that encrypts it to be confidential. Then it sends the data to the payment processor, along with other concurrent online payment transactions. The payment processor, in its turn, analyzes the data and sends a request to the credit card network, verifying the customer's credit card details. After the verification is complete, the card network requests authorization to release the funds with the customer's issuing bank. The bank approves or denies the transaction, depending on the availability of funds on the card. After the check of the issuing bank, the transaction goes authenticated, and the online payment transaction is authorized.
Phase #2 Settling the transaction and getting funds into the merchant's account
After the issuing bank sends a confirmation of the payment authorization, the card network confirms the validity of the online payment transaction to the payment processor and the payment gateway. The payment gateway delivers the transaction to the merchant, deducting the funds from the customer's account. These funds are then deposited into the merchant's account, either immediately or for a few days.
Types of payment gateways
When you're choosing a WooCommerce payment gateway for your business, it's paramount to ensure that it's a good fit. Every industry has a different way of managing online payments, depending on specific business requirements and target audience needs. That's why you need to examine various types of payment gateways before you make the final decision. These are three main types of payment gateways:
#01 iFrame-based payment gateway
An iFrame-based payment gateway allows shoppers to pay for an item within the website they buy from. It generates a payment form directly on your website through an iframe. Still, the form is not exactly built into your online store. On the contrary, it is an external third-party element that's entirely managed by the service provider. That's the reason why iFrame-based payment gateways can impede your store's structure, which can put off the customers. 
#02 Form-based payment gateways
A form-based payment gateway takes consumers to an external site to complete the checkout. It means that the actual payment interface is away from your website, and shoppers are redirected when pressing a Pay button. The beauty of a form-based payment gateway is that it doesn't require you to meet any credit card security standards. Everything is already handled on a secure third-party site.
Compared to an iFrame-based payment gateway, a form-based one is more secure. Your website can be hacked, which can expose the customers' personal payment information present on the site. At the same time, form-based payment gateways urge customers to take an extra step when being redirected. And users don't like making any additional steps. While some may proceed with the payment process, others often get confused because of the fraction in their experience. 
#03 Direct or integrated payment gateways
Unlike iFrame payment gateways, integrated ones are built directly into your websites as part of the store's online structure. It means the direct payment gateway goes hand-in-hand with your website's design, ensuring seamless integration and a coherent experience for the users. Not only it helps you to achieve a cleaner, professional outlook, but it also increases trust during the shopping experience. Also, when using integrated payment gateways, you can effortlessly bond them with your WooCommerce engine, fostering a robust and holistic performance. 
However, such increased flexibility requires additional security responsibilities. If you want to employ this payment gateway, make sure you have an SSL certificate and adhere to PCI Compliance standards. 
What to consider when choosing a WooCommerce payment gateway
Although WooCommerce payment plans are plenty, not all of them necessarily suit your online store. And when making a blind decision, you can hurt your business performance. That's why when thinking out the best solution, you need to focus on multiple things simultaneously:
To choose the best WooCommerce payment gateway, you should consider how compatible your online store environment is with the desired solution. For instance, your online store runs on WordPress. Consequently, it makes sense to consider WooCommerce payment plugin first for better compatibility. That ensures holistic performance so that the payment gateway you choose won't impede your sales but only enhance them. 
Although WooCommerce dominates the e-commerce market, there are also plenty of payment gateways that are still worth your attention. Don't be quick to employ WooCommerce payment gateway alone. Since each online store comprises various applications, you might consider some other gateways for better effect. Try to see the big picture and identify notable prospects that other solutions may bring to you. In other words, it's all about the broad, not one-dimensional view. 
Another point to consider when choosing the best payment gateway for WooCommerce is usability. Thinking about it before employing a certain gateway may save you time and money in the future. First, you need to think about the setup process. Is the payment gateway you chose easy to embed with your website? Does it require any coding on the backend? Or do you simply download a plugin, connecting it to your site? If you want to handle everything without WooCommerce payment gateway development, you should consider plugins. Be ready that advanced configuration setups require more effort and time, and if you have neither – don't go for this, go for rationale.
Besides, you need to think about your customers as well. Although online shoppers value security first, they also want an impeccable experience during the checkout process. Is the selected WooCommerce payment gateway user-friendly and customizable so that it fits your WordPress website design? Is it compatible with various devices, including mobile phones? Answering all these questions, you will be able to find a solution that satisfies your needs, not leaving the customers behind. 
Consumers' payment methods
Nothing hits better than a customer-centric approach when it comes to the payment gateway. Considering various WooCommerce payment methods for your consumers enables your online store to become user-friendly and highly reliable. 
Thus, you need to focus on your target audience and explore what payment methods they prefer. While most of your shoppers may use credit cards to pay for their purchases, others resort to mobiles and e-Wallets or use other electronic payment methods to pay for the items. Don't leave those people behind – make sure all of your customers are treated the same. You may use multiple payment gateways to address all the customer groups. Or you may go for a more strategic approach, adopting a solution that combines all the options preferred by your target market.
Transactions can't be technically complete unless the corresponding funds enter your merchant account. Thus, make sure you mind your WooCommerce payment options the same as that of the customers. If you use several payment gateways, you can launch a gateway that holds funds in an internal account from where you can easily transfer finance to the selected bank account.
Bear in mind that not every WooCommerce payment gateway processes payments universally from anywhere on the globe. Some gateways only support certain countries, so you won't be able to use it if you're out of the specific viewport.
Thus, it's critical to evaluate the payment gateways based on the issuing merchants' locations before making the final decision. That also requires analyzing your target market, establishing its respective geo position. Luckily WooCommerce provides a country filter in the payment gateway extensions store, which allows you to check whether the desired payment gateway is available in your country.
The same as the location, not every payment gateway deals with a specific currency. Another pitfall is that a payment gateway might support a wide range of countries but only process payments in one or two currencies.
So, again, focus on your target market location demographics to determine the primary currencies to use. Often, an excellent WooCommerce payment gateway seamlessly deals with all global currencies without any constraints.
With so many hacker attacks on e-commerce sites, you want your website to be as secure as possible. With a weak payment gateway, you won't be able to protect your customers' personal data and funds. Even if you're lucky to escape hackers' radars, some fraudsters can conduct falsified transactions, damaging your performance. Thus, it's vital to ensure your website is not compromised. For that reason, choose only reliable payment gateways for WooCommerce that the digital community can trust. Also, as we've already mentioned, make sure you have an SSL certificate and your site is covered by the Payment Card Industry Data Security Standard (PCI standard).
When making a purchase, customers don't hesitate until you urge them to wait until the long process ends. Each second's delay is a reason to close your website. You need a payment gateway that will get them through the process and accept their payments quickly and easily. Therefore, along with optimizing your website for speed, make sure you do the same exercise for the payment gateway.
Choosing a payment gateway is also a business decision. So, you should consider your financial opportunities as well. None of the WooCommerce payment gateways are free to use. Although you can acquire some of them without paying, none of the solutions are gratuitous. Some require you to pay for a plugin, while others may charge a signup fee. All in all, you need to examine the following points to escape financial collapses in the future:
the cost of the extension or plugin

the signup fee

costs for long-term use if any

fees paid per transaction

dispute or rejected transaction fees
Don't go for the cheapest solution immediately – take some time to think and analyze more thoroughly. Some additional costs you didn't notice at first can affect your overall profit more than the high monthly fees you wanted to escape prior.
Top 15 best WooCommerce payment gateways
Probably all of us have heard and even used PayPal, Google Pay, or Stripe. But only a few know that these are some of the most notable payment gateways. What are the reasons for such a saturation within the digital environment and among consumers? To answer the question, let's see the top 11 best payment gateways and examine their features.
01 PayPal
PayPal is the undisputed giant when it comes to payment gateways. It has over 200 million loyal users all over the world. It's easy to implement on an online store as it comes with many different extensions available. With PayPal, you can accept credit and debit cards, as well as money from other users through user balances. In addition, PayPal offers various levels of service for merchants and decent protection for customers.
Features:
enables customers to make payments with or without accounts on the platform

processes transactions made from credit cards and user balances

doesn't require account information every time when accessing

uses one-touch checkout

features excellent designs for both web and mobile display to enhance the shopping experience

keeps sensitive information protected due to the top-notch security technologies
Pricing:
The PayPal WooCommerce extensions are free to acquire and use. It doesn't have any monthly or yearly fees. However, it takes charge for each transaction that will cost you 2.9% of the overall charge plus $0.30. If you sell in-person on mobile, PayPal will charge you 2.7% of the transaction amount.
Limitations:
The fees depend on where your business is located and where the money is coming from. It also may hit consumers with high rates when having to convert currencies.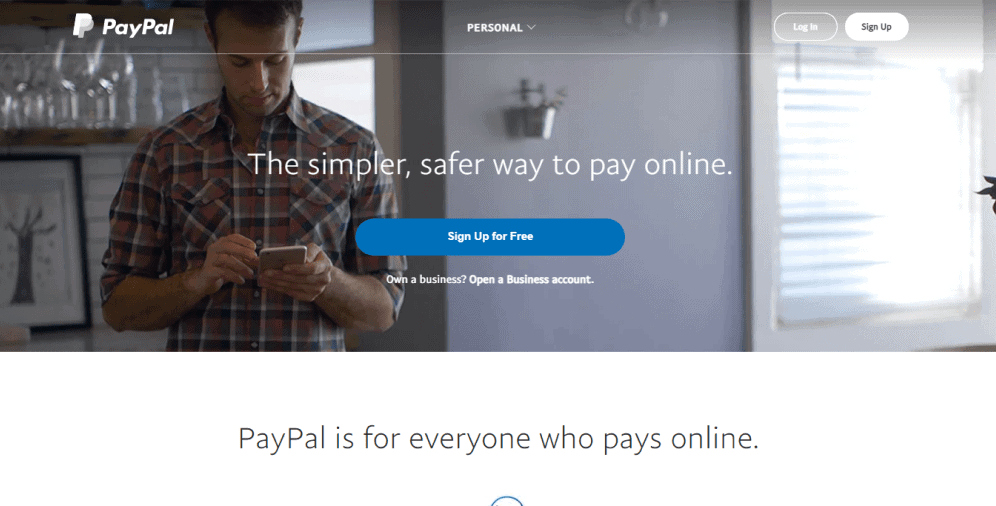 02 Stripe
Stripe is one of the most recognized WooCommerce payment gateways. It is a user-friendly and highly customizable gateway that can be designed according to your website theme. Also, it posts helpful articles and provides 24/7 contact support so that you can get answers to your questions concerning the service.
Features:
comes with various free extensions

PCI-compliant

uses 3D secure, keeping confidential information protected

highly customizable and flexible to the seller's website design

accepts different currencies and local payment methods.
Pricing:
WooCommerce Stripe payment gateway has no subscription fee but carries a 2.9% plus $0.30 per transaction fee for standard services.
Limitations:
Stripe looks at the transaction process through the lenses of programming to ensure a scalable experience. Still, that is not a one-size-fits-all solution. And if you want a fully-ready payment gateway with all pre-built functionalities, you'd better choose another platform.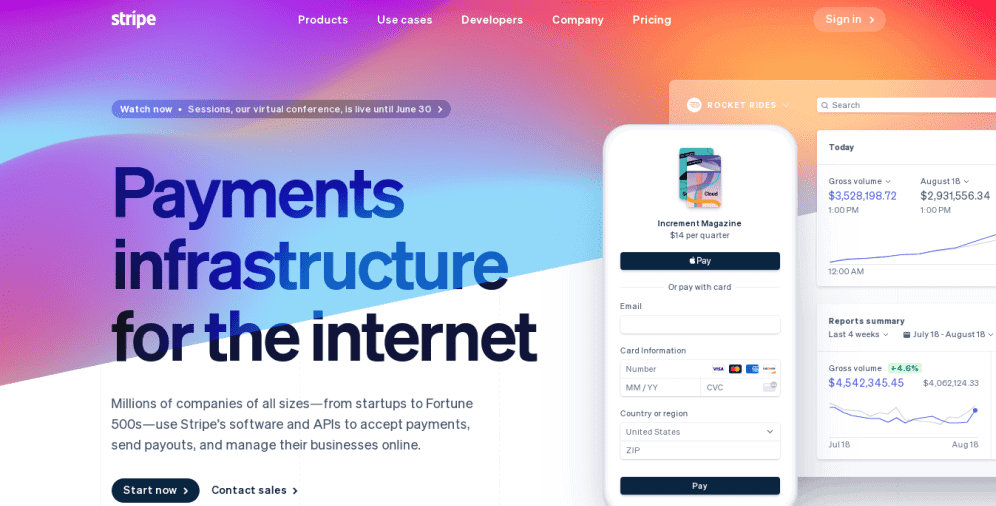 03 Square
Known for compact credit card technology for mobile phones, Square has evolved, so now it offers both payment software and hardware. It comes with an omnichannel system that handles payments across all your sales platforms, including payments on your WooCommerce store, Android Pay, and Apple Pay payments as well on your mobile.
Features:
easily gets complemented by other payment gateways

accepts payments from multiple countries

uses automatic fraud detection and protection capabilities (in case it fails to prevent the fraud, it provides a chargeback protection)
Pricing:
Transactions made on virtual terminals are charged 3.5% of the transaction value plus $0.15. In-person transactions on mobile or in-store cost 2.75% of the transaction value. Selling through your WooCommerce site will cost you 2.9% of the transaction value plus $0.30. However, there are no penalty fees for chargebacks.
Limitations:
WooCommerce Square payment plan has some significant currency restrictions that might negatively impact international transactions.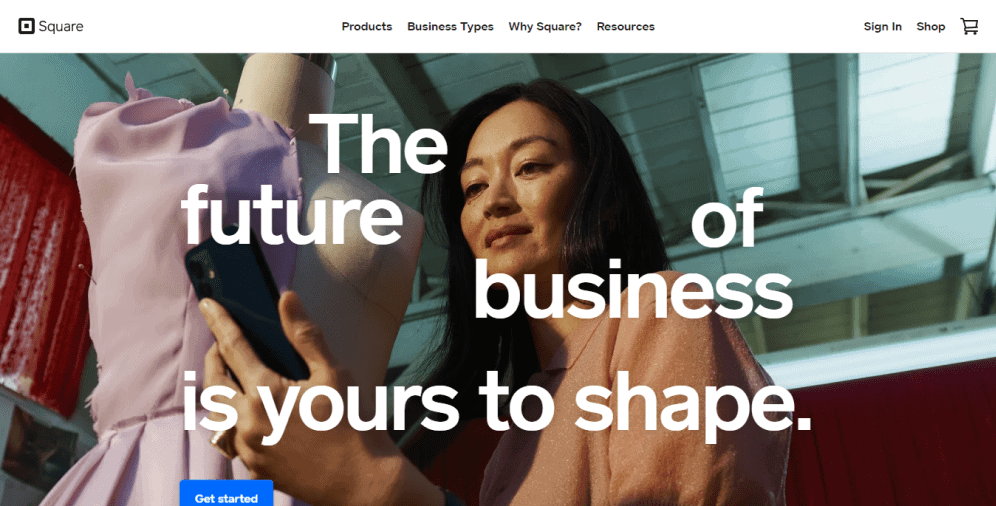 04 Authorize.Net
Authorize.Net is a payment gateway that integrates directly on your WooCommerce online store. It's PCI-compliant and accepts all the major credit as well as debit cards. It is compatible with various service providers, including PayPal payments, eChecks, and eWallets, which makes it easy for the store to process large amounts of various sales and payments. Authroize.Net payment gateway for WooCommerce provides a secure environment that enables the user to save their payment details for the next purchase, which helps to streamline the purchase process.
Features:
accepts any type of payment options

supports payments from a wide range of territories

utilizes a robust fraud detection technology that keeps customers' personal data secure
Pricing:
It charges a one-time fee of $25 for disputes related to credit card payments. If you want to integrate authorize.net, you need to pay $49 for setup and 2.9% of the transaction value plus a $0.30 transaction fee.
Limitations:
The gateway doesn't protect you from possible chargebacks. If any – they are usually handled by merchant account providers.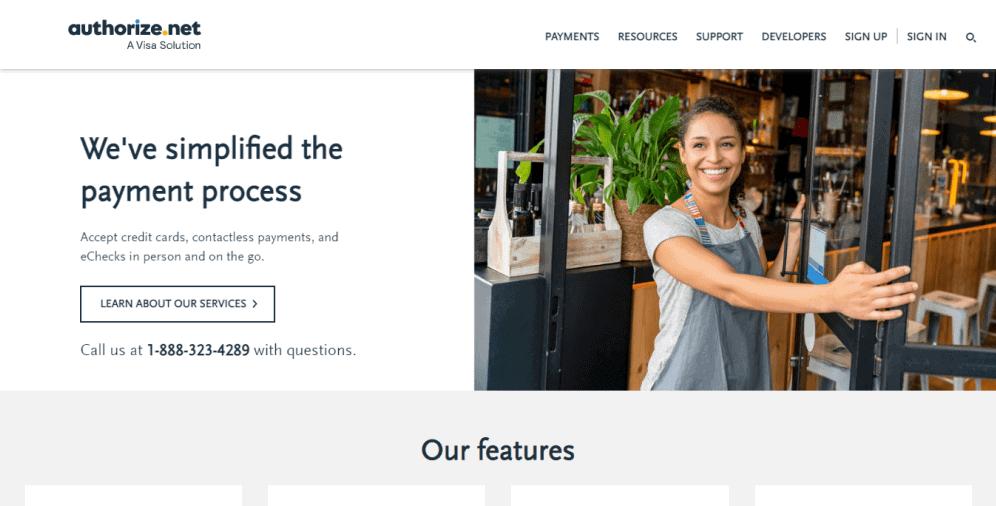 05 Apple Pay
Apple Pay is basically the payment service built for iPhone users compatible with all Apple devices. It allows customers to make purchases not only in online stores but also in brick-and-mortar shops. Apple Pay accepts all major credit cards, debit cards, or anything that is already in the customer's Apple Wallet.
Features:
constant customer support

one-click checkout

top-notch security
Pricing:
Apple Pay is available on WooCommerce through Stripe. It doesn't charge any fee when transferring or receiving cash through the delivery. But it charges a 1% fee when the user requests an instant transfer.
Limitations:
Apple Pay is compatible with Apple devices only, which means its users are limited, and not everyone has access.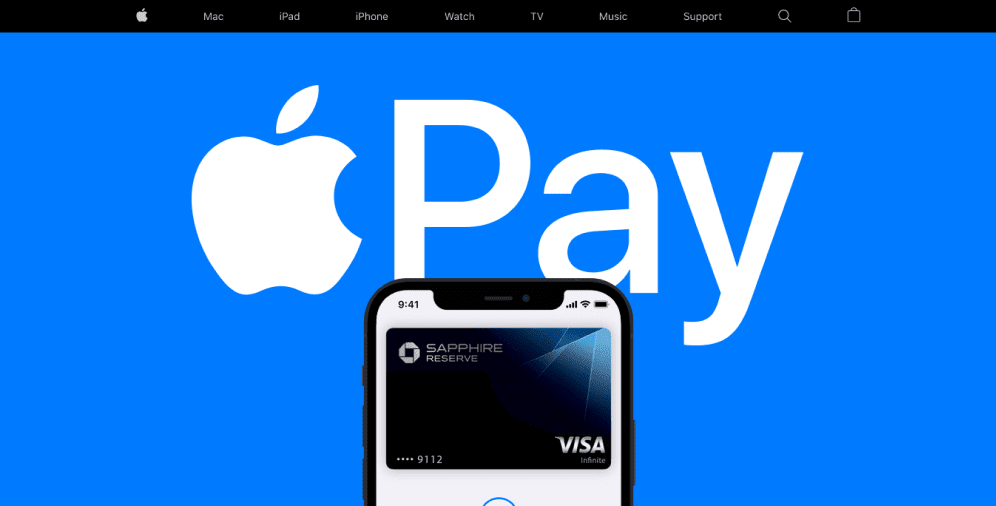 06 Google Pay
Google Pay keeps the security of its customers as its top priority. Every transaction is encrypted by a specific number instead of the card number, which lessens the risks for fraud. It allows sending money with an email address or phone number with no bank details required. In addition, it employs one-click checkout and contactless payments. It constantly rewards its clients with various cashback offers.
Features:
compatible with Android, iOS, and web browsers

accepts payments with a phone number or email address

one-click checkout

rewarding programs
Pricing:
Google Pay charges no fee for bank and debit card transactions, but it charges 2.9% per credit card transaction.
Limitations:
Without complete identity verification, you'll have a lower weekly spending limit and won't be able to add money to Google Pay balance.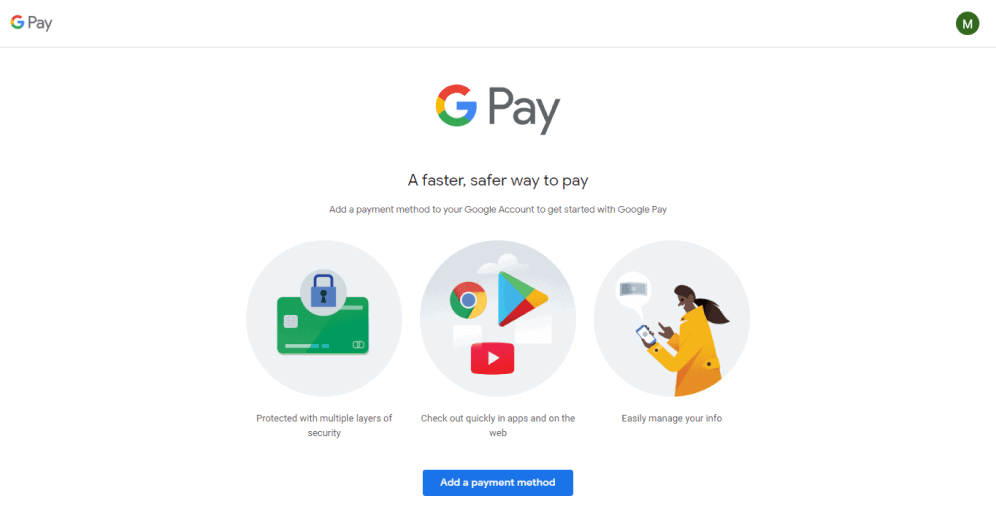 07 WooCommerce Payments
As the name suggests, WooCommerce Payments is a solution developed and offered by WooCommerce. Consequently, it is bound to work seamlessly with any WooCommerce website. It accepts all major credit and debit cards and allows activating recurring payment options and subscriptions.
Since it is a WooCommerce-based payment gateway, all the management of the service is held in WordPress dashboard, from where you can view payments, submit refunds and respond to chargebacks.
Features:
integrates well with many other WooCommerce extensions

provides direct access to all payments and settings in the WordPress dashboard

requires no setup or monthly fee

simplified payment process that increases the number of users and activity
Pricing:
WooCommerce Payments is free to install and use. The fee is an average of 2.9 plus $0.30 per transaction. It takes an extra 1% for cards issued outside of the United States.
Limitations: 
WooCommerce Payments is available for US-based stores only. However, it accepts payments from all over the globe.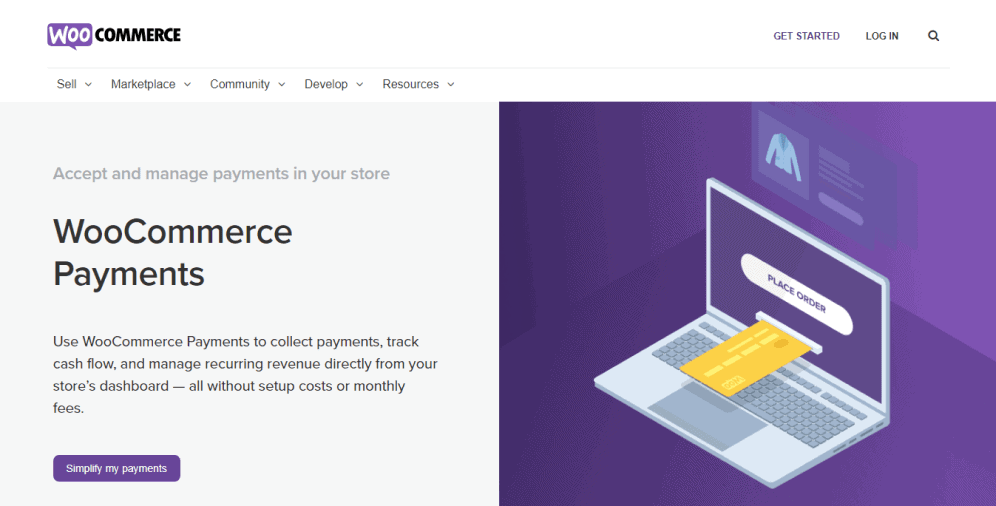 08 Amazon Pay
Compared to the gateways described above, Amazon Pay is a relatively new one. Few users know it as a WooCommerce Amazon payment system but not one of the largest online enterprises. And Amazon Pay is the one that best adapts to the use on mobile devices. It employs suitable widgets for both mobile and web and a simple checkout process.
Features:
accepts multiple currencies

payments are processed through the Amazon accounts

easy-to-use
Pricing:
Amazon Pay charges 2.9% and $0.30 per transaction fee.
Limitations:
Despite accepting multiple currencies, it charges 3.9% of the transaction value for international processing.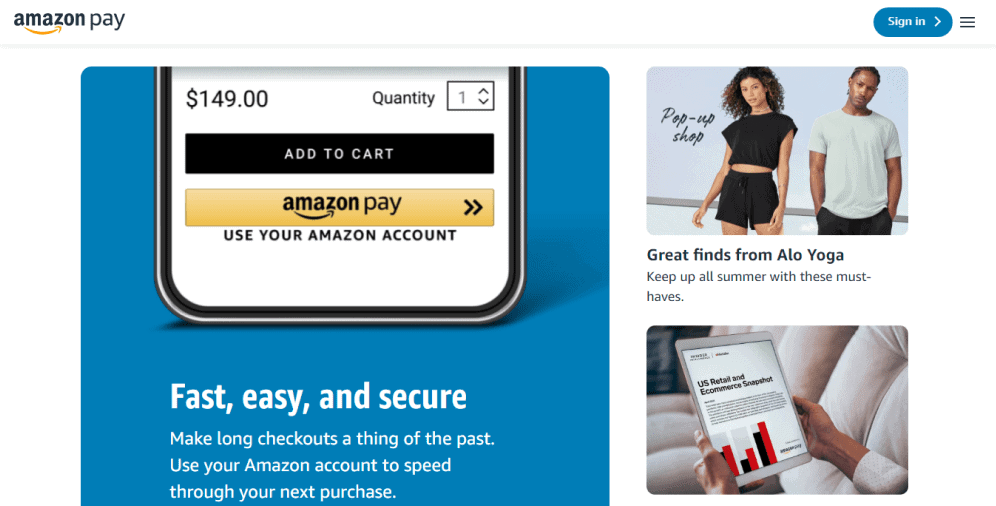 09 Braintree
Braintree is the PayPal plugin that has an option of recurring subscriptions. Also, it allows saving the payment details for further transfers that significantly improves its usability. It uses credit cards along with e-Wallets such as Android Pay and Apple Pay. The service comes with robust fraud detection that ensures protection during the transaction process.
Features:
allows saving payment information for future purchases

processes PayPal, all major credit cards, and digital wallets

accepts payment from over 45 countries and in over 100 currencies

pre-built anti-fraud tools

reporting and recurring billing
Pricing: 
There are no monthly fees as well as no per-transaction fee for PayPal. However, it charges 2.9% plus $0.30 per transaction using credit cards and e-Wallets, while An ACH debit costs 0.75% per transaction.
Limitations: 
Long account set-up times.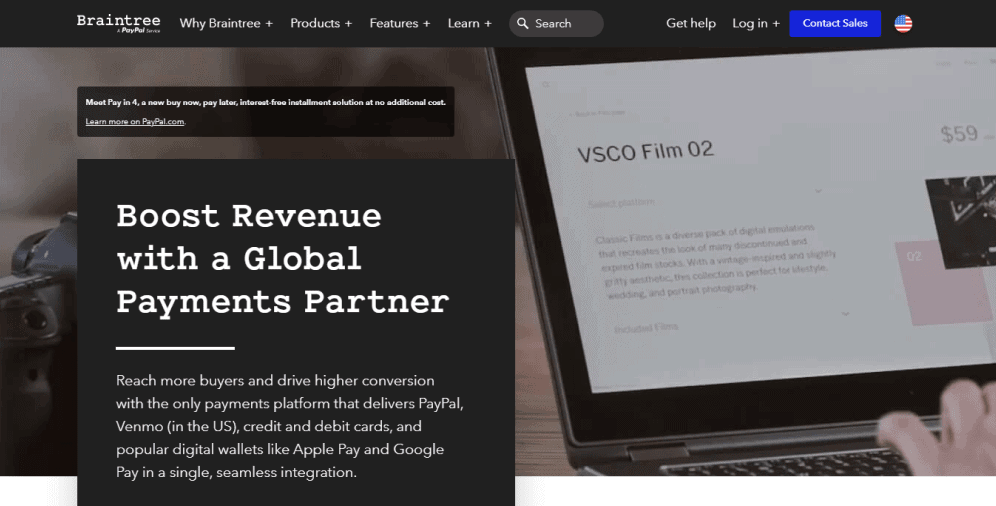 10 Paysafe
Paysafe is another payment gateway supported by WooCommerce that allows customers to pay through credit and debit cards. It also accepts direct debit that means you can make payments right from the customer's bank account. The power of Paysafe is that it can guarantee the complete privacy of the payment information. It follows PCI compliance that ensures all the card information is sent directly to the Paysafe without going through your servers. Besides, it has excellent customer service with experts ready to help through emails or its hotline service.
Features: 
allows Subscription and Pre-Order payments

robust security policy

excellent customer support
Pricing: 
Paysafe subscription from WooCommerce charges $79.00 annually. The service follows the sliding scale fee model that is based on a monthly transaction volume. The bigger the volume – the lower the per-transaction price. The pricing starts from 15% down to 9.5% for merchants.
Limitations: 
Uses different pricing for selected industries and service providers.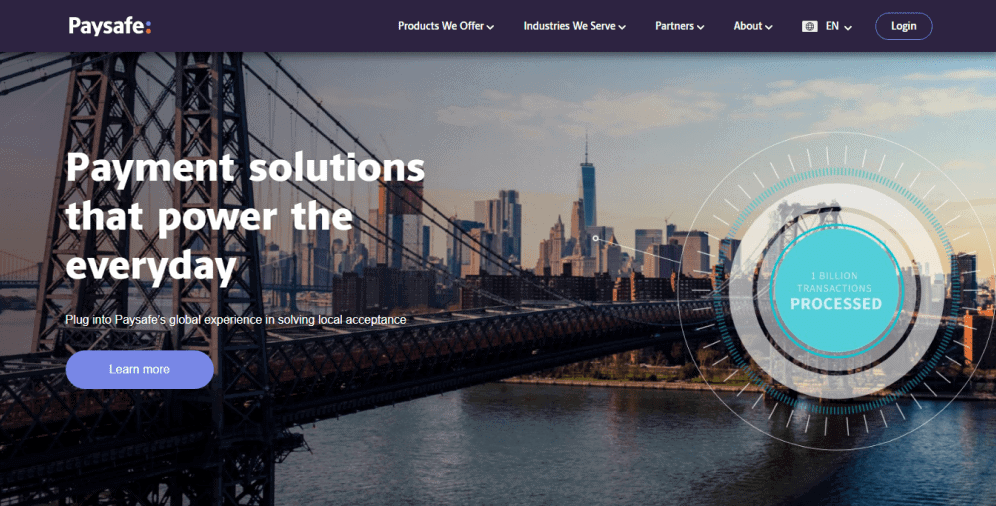 11 2Checkout
2Checkout is an iFramed-based payment gateway that accepts a wide range of payment types, including credit and debit cards, PayPal, international bank transfers, and Payoneer MasterCard. Being available in over 200 markets all around the globe, it offers around 90 currencies as well as multiple languages.
The gateway can be easily integrated with your WooCommerce store, keeping the checkout process within an embedded iFrame that you can customize according to the overall website's design.
Features:
processes a wide variety of payment methods

accepts payment from local as well as international buyers

accepts payment for both physical and digital products

multilingual
Pricing:
It is free to install, but just like most payment gateways, it charges 2.9% and $0.30 for each transaction.
Limitations: 
Although catering for buyers worldwide, it does charge an extra fee of 1% for international transactions.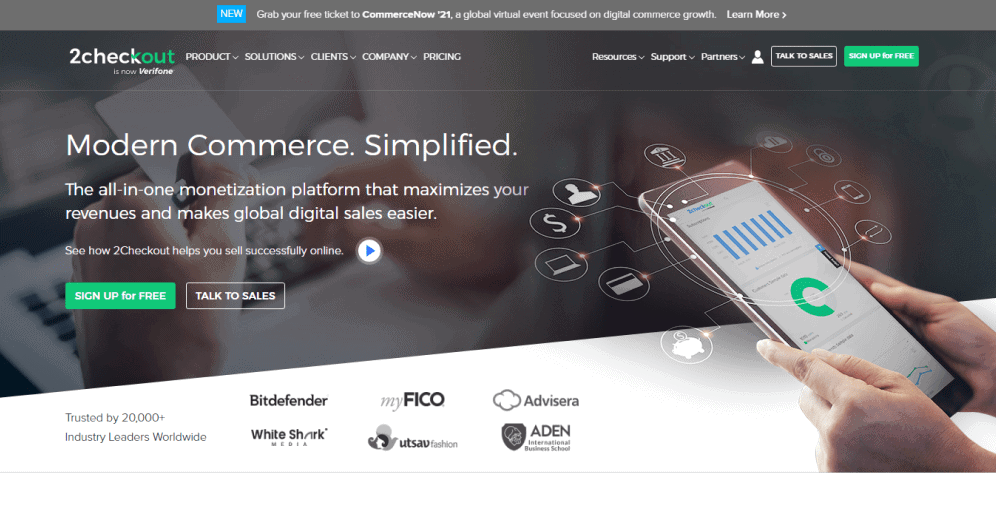 12 Trust Payments
Trust Payments is a global payments group that helps businesses to optimize their sales and customer experience through facilitating transaction processes. Its payment gateway connects to numerous international banks, supporting local payments as well. It allows customers to use one payment system for online, in-app, and in-store transactions.
Features:
uses 3D secure for payment data protection

one-click payment

provides dynamic currency conversions

chargeback management
Pricing:
Trust Payments charges €0.25 + 2.8% per transaction fee and provides volume pricing for enterprises that process over 2,500 transactions monthly.
Limitations:
Primarily caters to European Union customers.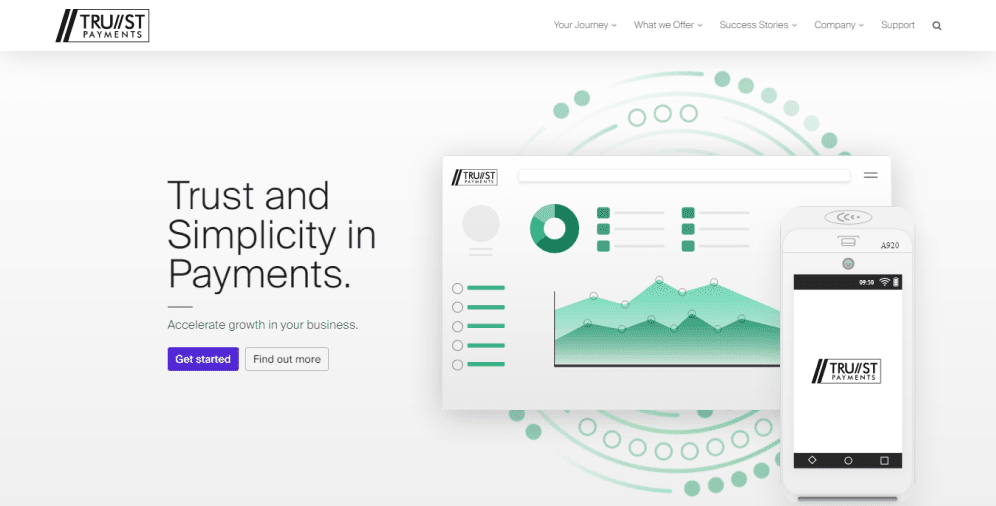 13 Alipay
Alipay is the most-used payment gateway in China. This WooCommerce payment gateway accepts various payments, including PayPal. Also, it allows merchants to perform free test transactions before making the final decision.
Features:
fully integrated into WooCommerce

quick and easy setup

provides free test transactions

allows consumers to pay via their Alipay accounts
Pricing: 
Alipay charges a $0.12 payment fee and a 3% per-transaction fee.
Limitations:
The payment gateway accepts payments mainly within the Chinese market.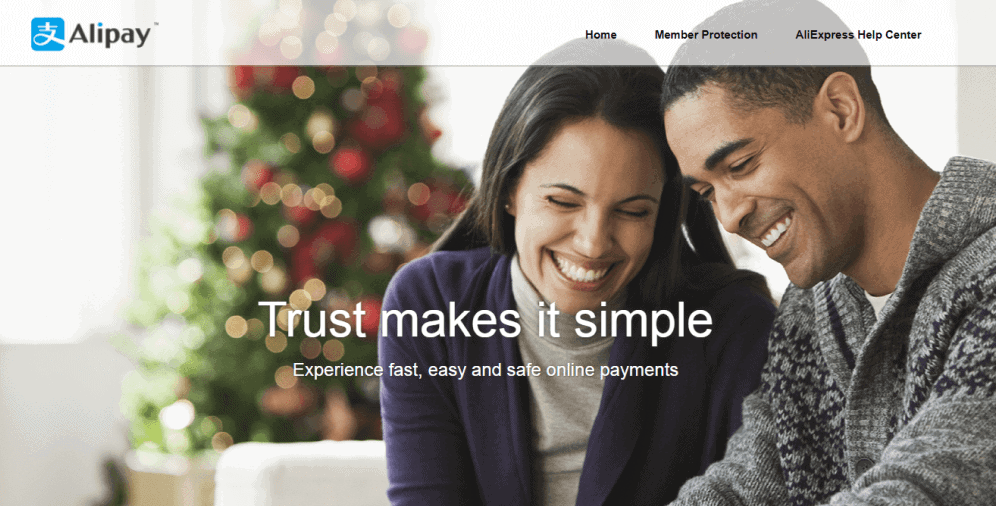 14 Skrill
The Skrill payment gateway accepts payments via a variety of payment methods, including e-Wallets, credit and debit cards globally. It also allows consumers to pay with just an email address and password.
Features:
adhere to high anti-fraud and security standards

provides chargeback protection

quick checkout

allows email transactions
Pricing:
The gateway charges 1% per transaction.
Limitations:
Inactive accounts will have to pay a $3.50 fee monthly, or it will be taken from the account's fund.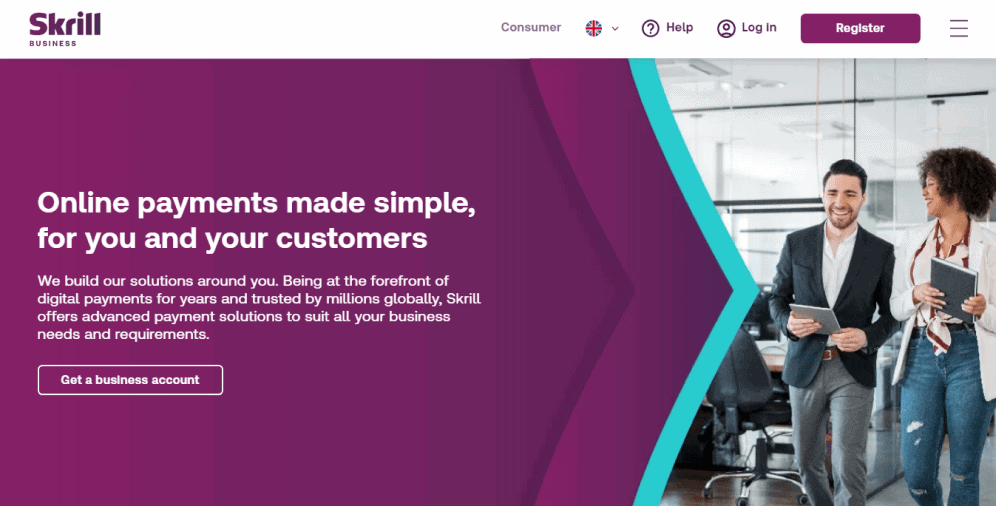 15 Opayo
The Opayo payment gateway accepts online payment via various payment methods with contactless, mobile, and all major card schemes. It offers customisable responsive payment pages that can help you to increase shopper conversion.
Features: 
offers a recurring payment option

provides various customization options

fraud screening tools

single click checkout

supports more than 25 currencies
Pricing:
Opayo charges a $32.30 fee per month.
Limitations: 
Some of the Opayo exclusive features are only available when paid $53.80 monthly.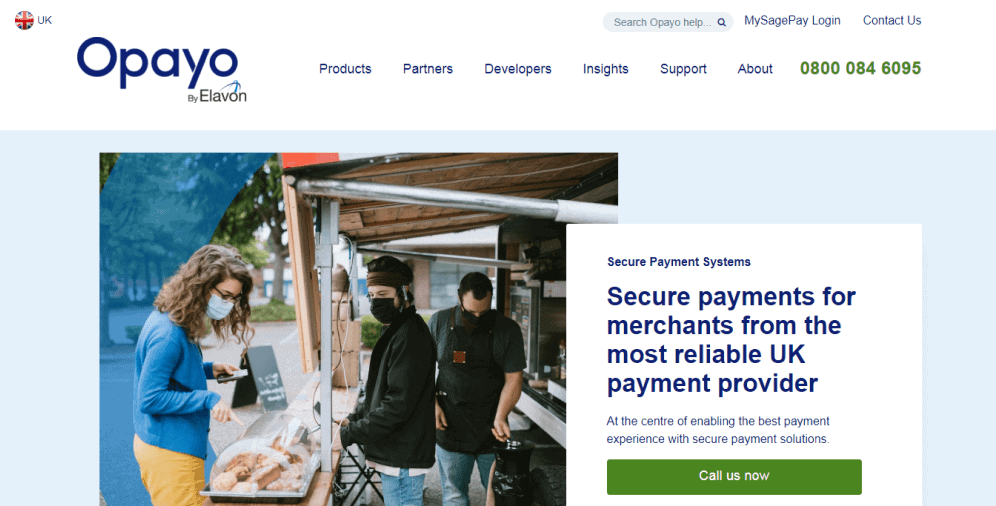 Ultimately, if you're still unsure about the best payment gateway for your business, consider the following points to narrow down your choice:
low and transparent fees

support for many currencies and locations

modern checkout interface that processes relevant payment methods like credit cards, e-Wallets

third-party integrations to WooCommerce and other platforms

robust security measures, including fraud detection services, PCI Compliance

additional billing practices, such as recurring billing

high usability
On a final note
Payment processing is one of the pillars of excellent e-commerce website functioning. And if you want to build a robust digital storefront, you shouldn't overlook that feature. 
You probably want a stellar experience for the customers and a seamless transaction process for you as a business. To make that happen, you'll need a decent payment gateway. There are plenty to choose from, but the default settings of each may not entirely fit your online store environment.
However, you can use multiple payment gateways and let your customers choose whichever option they prefer. Not only will it leverage your sales performance, but it will also result in higher trust among the consumers. Now when you know more about the payment gateways, you are able to pick up the best one and let it be your faithful assistant and that of your consumers.
Don't hesitate to contact us if you have further questions on this complicated matter.