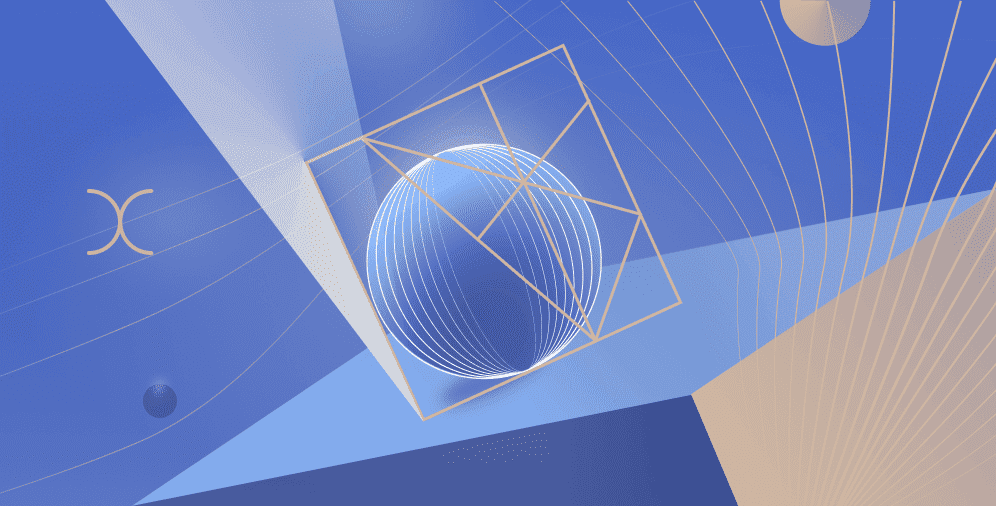 It's hard to argue that proper website navigation is crucial. One could say it's similar to a map the purpose of which is to lead a person to their destination. Website navigation leads users too – but to the information they need and actions they want to take.
It's not easy to find the necessary information without a structured navigation system. Therefore, badly organized websites are not usually popular with the users, while websites with a good navigation system help them to find all the answers in no time. No wonder they also end up having better conversion rates. Let's figure out how to use website navigation to your advantage in this article.
What is a website navigation
Each element that helps users to find the information they need can be considered a website navigation element. 
It can be a menu that leads to the structured content, some links, or buttons that help take needed actions. As a whole, it's a large set of user interface elements that make user experience better and guide visitors throughout the website regardless of their purpose. A well-organized menu is especially vital for easy navigation, so let's dig more into it. 
What is a navigation menu
The first thing we often look for while searching for the needed information on any website is a navigation menu. It's usually set as a list of links to other internal pages with detailed data. 
Most web designers place a navigation menu either at the top of the page or on the sidebar. For our website, we chose the first option.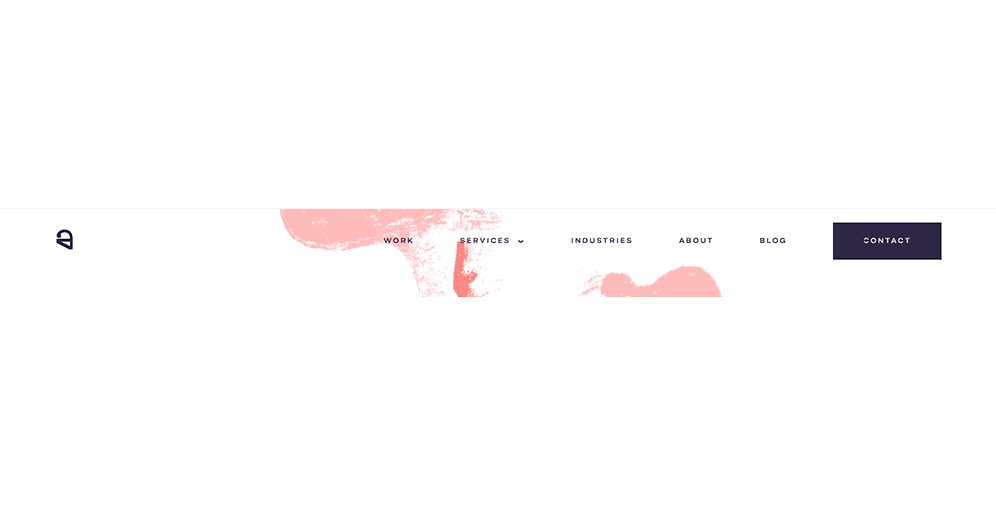 The menu section of a lot of websites mostly contains links to similar pages. It can be: 
— Work
— Features
— Services
— About us
— Blog
— Clients
— Contact
Nevertheless, there are no rules, and any other links can be applied.
It's also worth mentioning that the website's navigation system isn't that plain. Whatever our eye catches on the website is just a surface. It looks connected and harmonious only if everything is placed right, which leads us to the hierarchy issue. But first, let's talk about the importance of navigation.
Why is navigation important on a website
To underestimate the importance of website navigation means to make a huge mistake. 
According to numerous studies, users are not going to stay on your website for more than a minute if its navigation is done poorly. If they can't quickly find necessary information or links, they'll probably leave and won't come back again. In other words, mediocre navigation shortens their time on your website and decreases the conversion rates, which is unprofitable for any business. 
Website navigation and content hierarchies
Websites are often loaded with tons of information. Navigating through all of it can be a tough task if the navigation system isn't done correctly. 
People are used to labels and categories and look for them almost everywhere. We look for milk in the dairy section and for "Titanic" in the drama genre. When we see the "dairy" signboard in a supermarket, we have certain expectations, and this is exactly how it works with the websites too. 
Content hierarchy helps users to find what they need without spending too much time in a search. It's vital to divide all the content on a website into different categories. Moreover, there can be subcategories, if needed. This way you can properly organize a page and simplify the whole navigation process for your users at the same time.
Importance of content hierarchies & website navigation
You probably won't be surprised to know that the better your content is structured on the website, the more likely search engines will love it. Apart from helping users to easily navigate around your website, a proper menu hierarchy will also increase your chances of great search results. 
Search services appreciate the website's usability as well as its users and will gladly suggest it to people in case it meets their expectations. To put it another way, you should undoubtedly pay attention to your content hierarchy if you want to please both users and search engines. 
Problems caused by content hierarchies
Now it's time to talk about the problems that can be caused by content hierarchies. Let's start by denoting that content silos are a bunch of similar topics in which the content is contained. They usually appear when we divide the content into groups and categorize it. 
Some content silos can draw more attention than others, therefore some pages have lots of traffic going on while others do not show great results. The problem is that the content hierarchy sometimes cuts off the most popular pages. That's why it's so important to remember about horizontal linking. 
You should also remember a couple of things while categorizing your content. Firstly, the hierarchy system should be connected and understandable for users. For this to happen, you should interlink your pages, going up and down the hierarchy. Usually, it can be applied to most of the links. In other cases, create some cross-links. They are fitting for the pages from different categories that nonetheless have some sort of similarities. 
Types of website navigation
There are lots of design patterns when it comes to the navigation system of a website. Knowing your options will help you to create a well-organized and profitable website. Here we have a list of the most popular ones.
01 Horizontal navigation bar
You are probably already familiar with this one. The horizontal navigation bar is basically the main menu, which contains the major pages. 
It is placed on the top of the page and goes as a part of a header. Most websites choose similar sections for their headers, although it may vary. The brand's logo is usually placed on the left side and directs users to the homepage. 
Here you can see the example of Huawei's website horizontal navigation bar.
02 Sidebar or vertical navigation
This is also one of the most common types of navigation. It's often found on the left side of the page, where everything is listed one-by-one on the column. The sidebars are vertical and go ahead of the main content on the page. 
Sidebar navigation design is considered to be good at usability. Since most people are used to reading from left to right, they'll immediately notice it. Also, vertical navigation is able to contain numerous links which can be pretty handy. Just look at Amazon's sidebar navigation down below.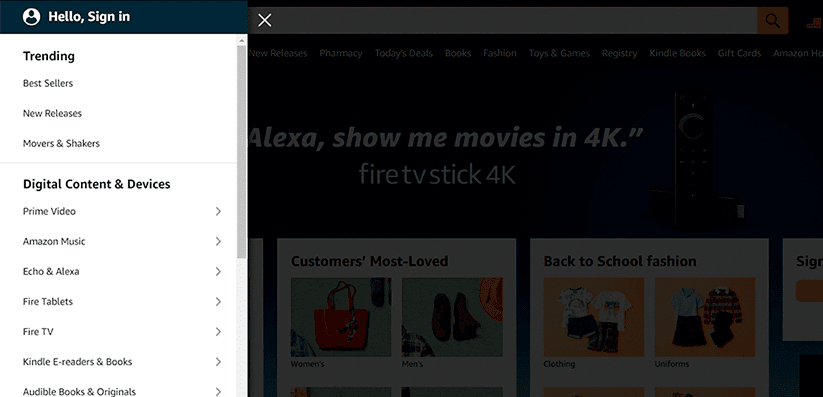 03 Dropdown navigation menu
Websites with big amounts of content require smartly structured navigation most of all. A dropdown navigation menu can be a perfect solution for them.
Putting lots of links in your navigation bar is not always a good idea. If your page is overloaded with content, users might get confused and will promptly leave it. So, instead of trying to put everything in the horizontal bar, you can create some main sections or general items and add the rest in a dropdown menu. 
Take a look at the NYX's dropdown menu and consider it yourself.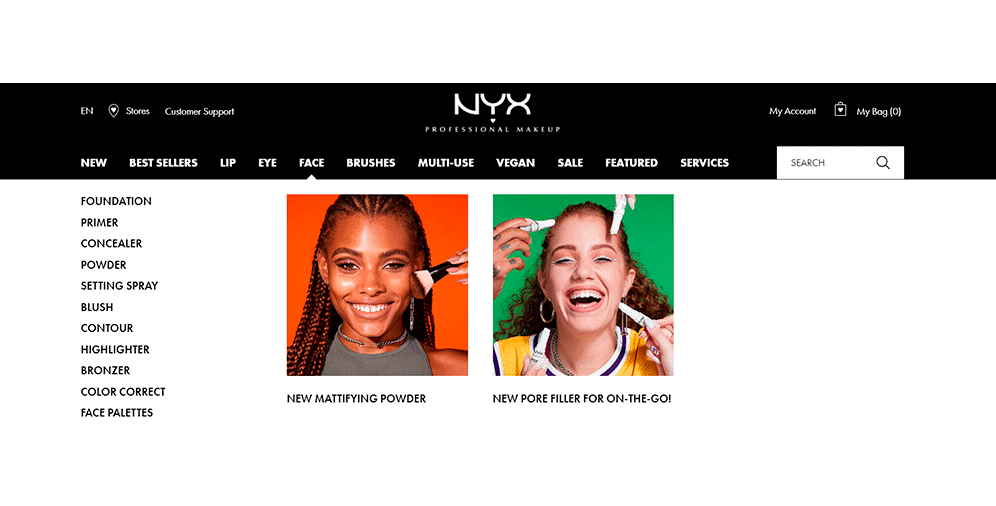 04 Hamburger navigation menu
The hamburger navigation menu is named after the hamburger button, which looks like three parallel horizontal lines. 
It's mostly used in mobile web design and is suitable for small screens. With the hamburger navigation menu, vertical dropdown or horizontal pop-out menus are hidden behind the hamburger button. Once users click on it, the menu appears. You can clearly see it while using Apple's website on your mobile phone.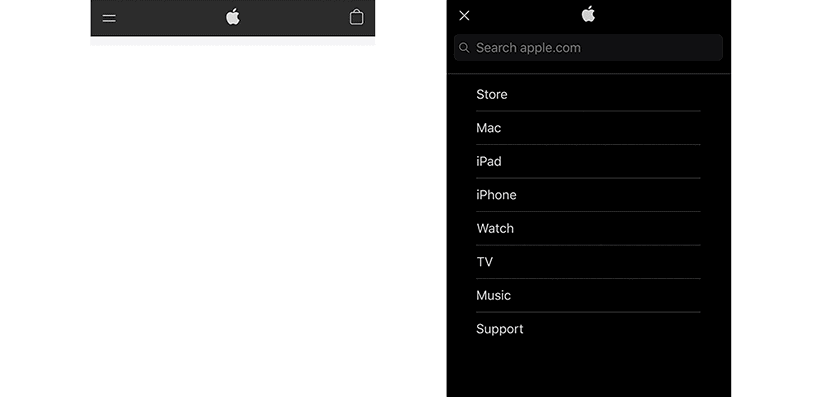 05 Breadcrumb navigation
If you're familiar with the Hansel and Gretel fairytale, you know where this type of navigation's name came from. 
Breadcrumb navigation isn't the most common and is used only in addition to the primary navigation system. It works well on websites with numerous hierarchy levels and aims to show users where exactly they stay right now. Breadcrumbs also navigate them through levels and allow visitors to go back when needed. 
ASOS is one of the many brands that use breadcrumb navigation on their website.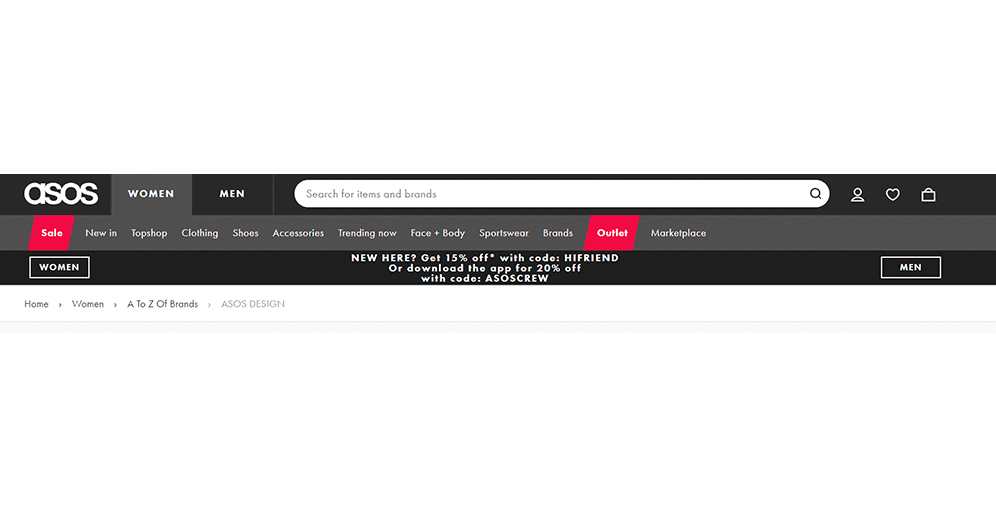 06 Footer navigation menu
This type of navigation is often combined with the horizontal navigation bar. Firstly users look at the top of the page, and when the needed information isn't there, they scroll down.
The footer navigation menu is set at the bottom of the page and usually suggests a big amount of links. They can also be categorized and put into different sections.
If you want to see a truly amazing footer navigation menu, look here at The New York Times paper's website.
07 Global website navigation
A lot of websites have global website navigation, which means that their menu and links don't change and stay put on all the pages. No matter what way you're scrolling – they're going to "follow" you. 
For instance, you can clearly see the header menu on this screenshot of the Adidas website. It'll stay there even if you scroll down, and will still lead you to the most important pages of the website.
08 Hierarchical website navigation
Hierarchical navigation is often used for websites with a lot of content, especially newspapers and news channels. It is known for having a menu that changes and adjusts to the opened page. Take a look at CNN's website. 
Here we have a few top sections in the header but when we choose one, this menu is gone. All we can see now is the subcategories of the section we clicked on. 
This is proven to be useful for bigger websites and helps to easily distinguish hierarchical navigation from the global one.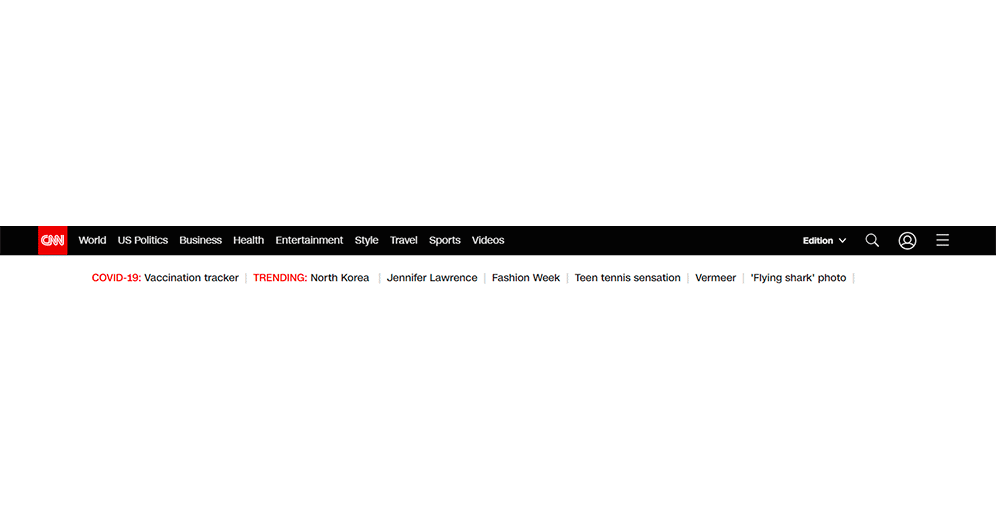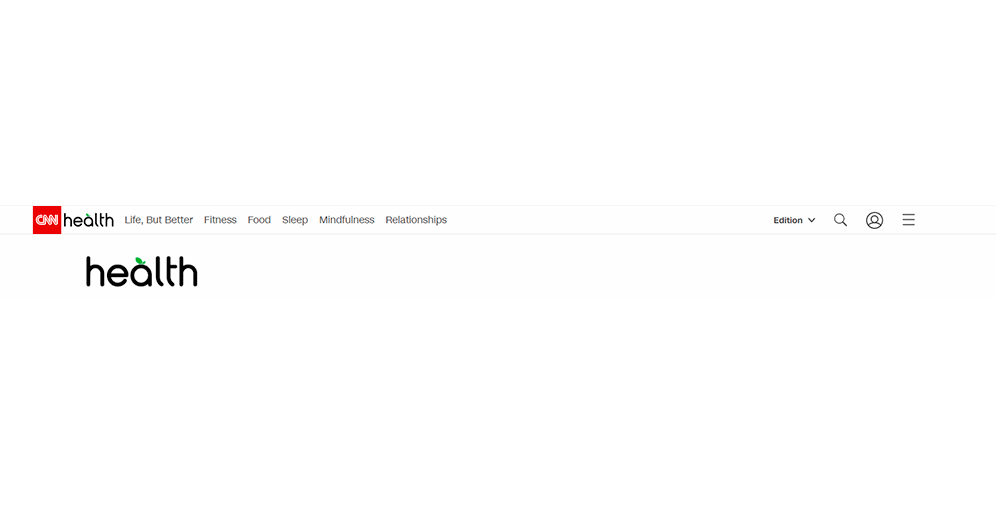 09 Local website navigation
Local website navigation is also clearly recognizable: it has a lot of internal links. Usually, they are included in the content, and with their help users are being directed to the relevant pages. 
This type of navigation is great for websites with lots of information and has a good impact on SEO. 
Here's how the internal links look like on the Harper's Bazaar's website.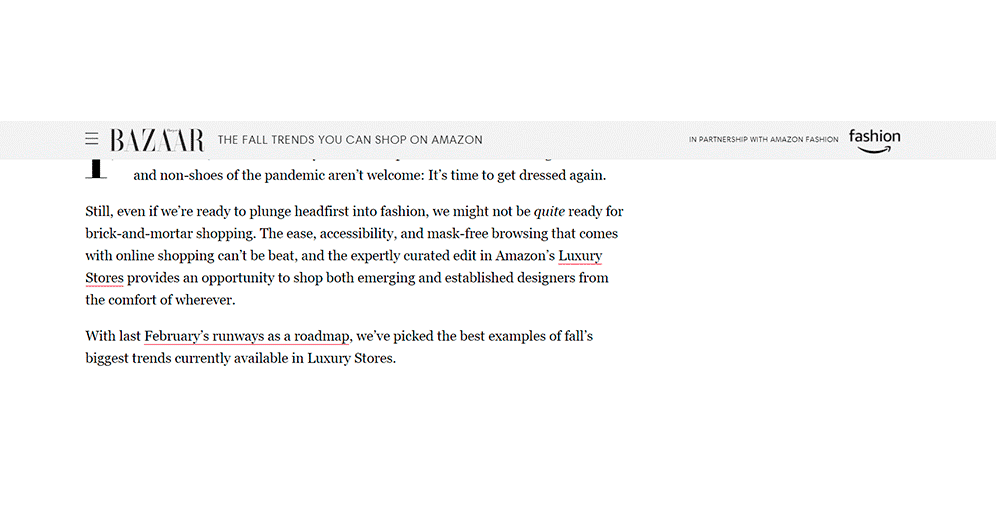 Things that make good website navigation
Now that we established the importance of website navigation, it's time to discuss what exactly you can do to make your website truly usable. We got a whole list of suggestions you won't want to miss.
It's crucial to not forget for whom you make your website. Knowing your audience is important, and you should always stay relatable for them to gain their trust and support. Any button, link, or element of the navigation system should be useful for them and make their experience better.
If you're not sure you know what your audience needs – don't be shy to ask their opinion. Otherwise, you'll only end up wasting your time and money in vain. 
Navigating through your site should be simple. Hence, you shouldn't overcomplicate the navigation elements. 
Creativity can be a bonus, but only if you make sure your main menu is fixed and in plain sight. Meet user expectations first and add some original content after that. They will appreciate your consistency. 
Relevance is not less important since it helps to avoid confusion and irritation. When users click on the link, they expect to see relevant and useful information. If the menu has too many links or they simply lead to unnecessary pages, people will not get a good impression of your website. Make their life easier and stay away from putting irrelevant stuff on your website.
Internal links are good for users as much as they are good for your business. They help users to find the needed information quickly and easily while you get more traffic at the same time. Search engines love internal links and will also be happy if you put them within your website.
Putting an eye-catching search bar on your website is vital. It doesn't matter what your website's about or what size it is – users should be able to search whatever they need either way.
If they can't find the information they need and don't see a search bar, they will probably leave. On the other hand, if you have a search bar, you provide them with further assistance and show that you care. 
People remember best the first and the last item they see in a row. Knowing this, you can plan your navigation structure correctly and use this knowledge to put the most important categories of items in the right place. That's also why most "Contact us" forms are placed at the end of the header. 
This is another solution that helps to avoid user complaints and annoyance. Sometimes the navigation elements don't have clear names which can be confusing for people.
We would suggest you refrain from using words like "Resources", "Process", "Technology", and "Tools" since it's very generic. Instead of them, use something more specific like "Our cases" or "Blog" for example.
Minimize navigation links
When it comes to the web designing process, less is more. Users don't usually enjoy making numerous choices or being unaware of where to click. Once again, make it easier for them, minimize the links, and relish your results. 
Wondering how to make visitors stay a little bit longer on your website? Recommend next steps! Suggest similar articles or items, put some related links or videos to get their attention. If they're interested, they'll most likely click on it and stay some more time. If it's their first time on your website, it'll help them to quickly find whatever they might like.
Test your website navigation design on mobile
Don't forget about the mobile users. Lots of people search the Internet using their mobile phones, and if your website isn't optimized for them, you're in big trouble.
Always keep in mind that the navigation should be equally easy on both desktop and mobile devices. Any buttons should be noticeable and big enough while the fonts should be well readable. 
Analyze how people use your navigation system
Asking people's opinions on your website is good but not always enough. If you want to be sure you're doing a good job and improving your website throughout the time, you should check out how people use your navigation system. To do that you can use Google Analytics. Analyze the user behavior and make changes according to it. You will benefit from this without a doubt. 
Design tips for creating great web navigation
To design navigation always means to work on proper information architecture (or IA) first. It's important because IA is responsible for the foundation of your website's navigation, and without it, your website will not be functional. 
If you want to create clear and familiar navigation for users, check out our tips below. They might come in handy. 
Don't hide the navigation
It can sound obvious, but it's still worth mentioning. Do not hide the navigation from users. Let them see it without any complications. 
Sometimes web designers choose to use the hamburger menu, which means the navigation becomes available only on demand. In this case, people often don't even try to find it and leave a website. So, it's always better to make the navigation noticeable and simple instead of hiding it away. 
Put navigation in places where users expect to see it
Information architecture is all about meeting user expectations and making them feel at ease. The navigation placement plays an important role here, too. 
When clicking on a website, users expect to see certain elements in certain places. For example, they will most likely look for navigation at the top of the page, at the footer, or on the sidebar. Put it in a predictable place, and people will have no problems navigating through your website. 
Visually separate navigation from content
Double-check if your navigation is distinguishable from the rest of the page. It is important to separate it from content. If you have trouble doing this, turn to negative space one more time. 
Write descriptive labels
This one is also about predictability. Users should know what they click on before actually getting to the page, and choosing descriptive labels is a great way to put it into practice. 
Once again, try to avoid generic labels. Show people you have the answers to all their questions and make their experience better. If done correctly, this will have a good influence on the search engines as well. 
Add search to simplify web navigation
It's not always easy to navigate through a lot of content, so an additional search bar is a must-have. While the menu is good for learning and exploring, a search bar allows users to quickly find an answer to a specific question.
Avoid dropdown menus
Choosing the right menu structure can be hard and confusing. Dropdown menus are known for being commonly used, and that's why many web designers continue to use them. Although this decision is up to you, we would recommend being careful while following their steps. 
First of all, users often consider dropdown menus confusing and overwhelming. There are too many links and options, which makes it hard to choose the one they need. Secondly, dropdown menus aren't always friendly with search engines. This also can lead to not-so-pleasant results. 
Limit the number of top-level options to seven
Yes, this is also about your user experience and search engines.  As you already know, having too much content on your page does no good. Not for users. Not for search engines.
When you have too many top-level options on your main page, people get confused. The more categories or elements you have in your navigation, the less likely the users will remember them. It confuses the search engines too. If you want your interior pages to rank, make sure your homepage doesn't have too many links.
Remember that the fewer items you have – the better outcome you can expect. According to George Miller's psychology paper, people's short-term memory retains only seven items (plus or minus two). That's why we would advise you to not use a bigger number of top-level options on your website. 
Best website navigation examples
After all the talking there is nothing better than to see some good website navigation designs, so let's jump right into it. 
01 Fabletics
Fabletics has a basic horizontal bar menu with the logo on the left. There is also a search bar next to it. At the center is a link to its products page. To the right, there is a link to a member log in, and above it, there are 3 more essential links: "Above," "How it works," and "Help & Contact." At the end of the page, there is a footer with tons of additional information.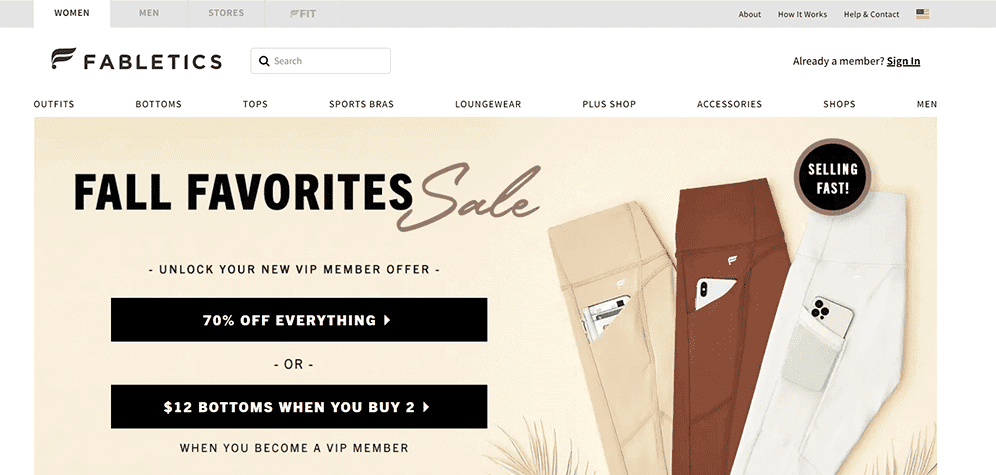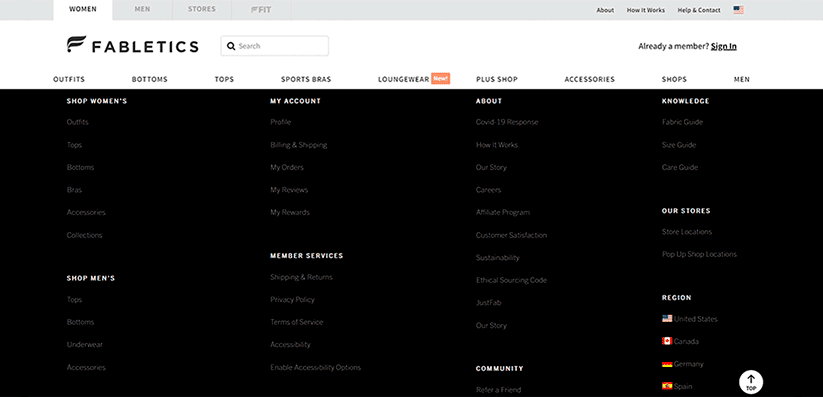 02 TimeOut
TimeOut's website also has a horizontal bar menu but with a little addition. Apart from the main categories, there is one dropdown section at the end of the header. It doesn't overwhelm users and allows them to add more links to the menu at the same time. We can also see the search sign and link for subscription at the top right corner.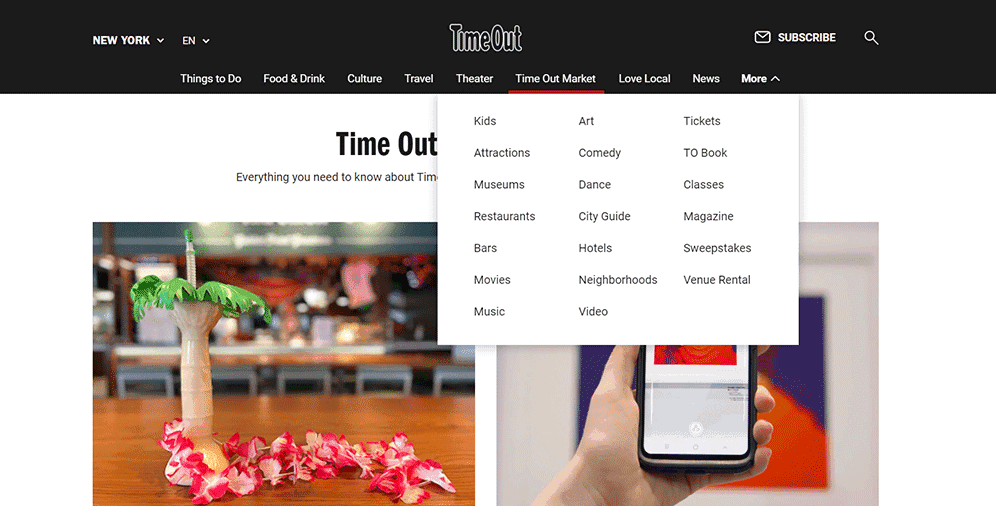 03 Dollyave
Dollyave is a creative website for creative people. Here you can see an eye-catching sidebar, 4 links to the main pages near the logo, and lots of links to their socials at the top right corner. All in all, it looks very simple and effective.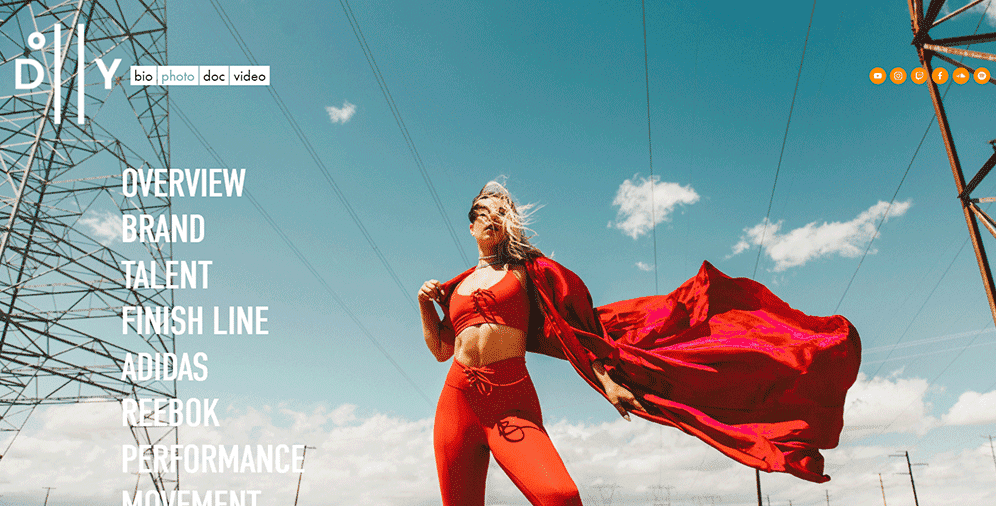 04 Nicecream
Nicecream is another example of a website with a sidebar navigation menu. Apart from it, there are a few links at the center of the page which help visitors to order and see store hours.
05 Elon University
Elon University's website shows your whole navigational path, which means it uses breadcrumb navigation. It includes each of your steps, starting with "Home" to make sure you won't get lost or confused. 
It also allows users that didn't begin on the homepage to easily explore the website and get to the beginning if needed.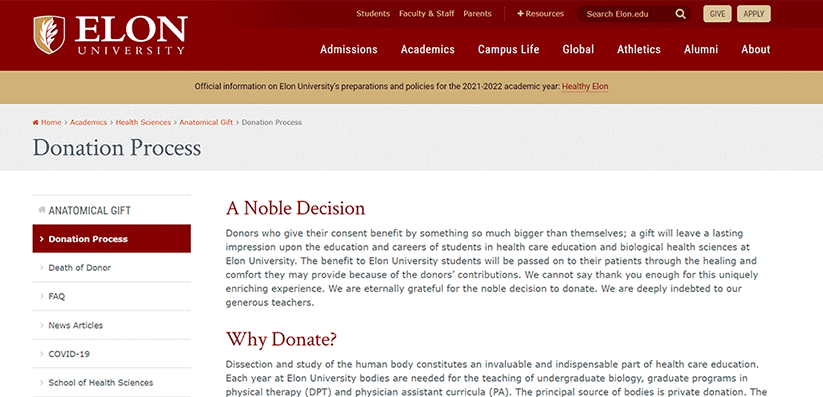 06 Zappos
Here you can see a great example of a solid footer menu. Zappos decided to put lots of links to the site's main pages at the bottom of their homepage. Plus, they added the links to their socials right next to it.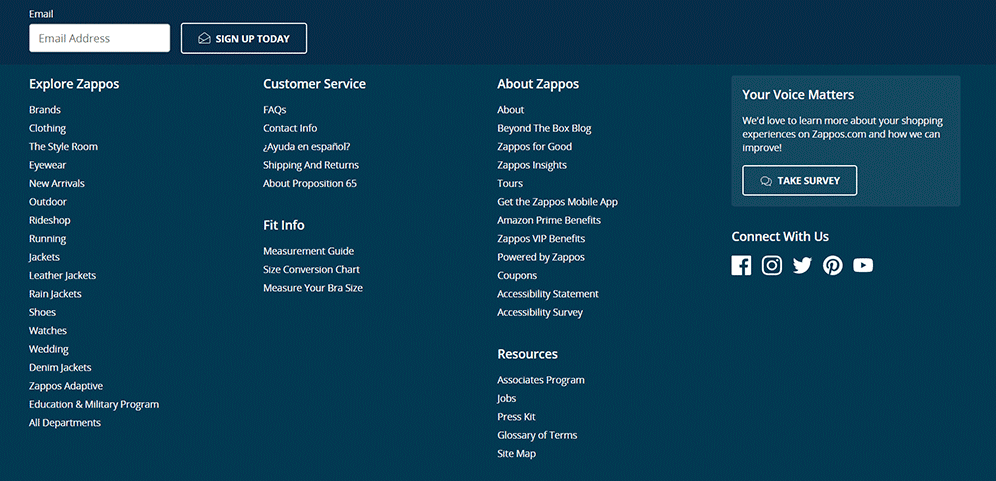 07 WordPress
WordPress has its menu in a header section, and most of its categories have hidden additional subcategories in them. At the center of the homepage, there is also a link urging to take an action. You can also see a "Log in" link at the top right corner.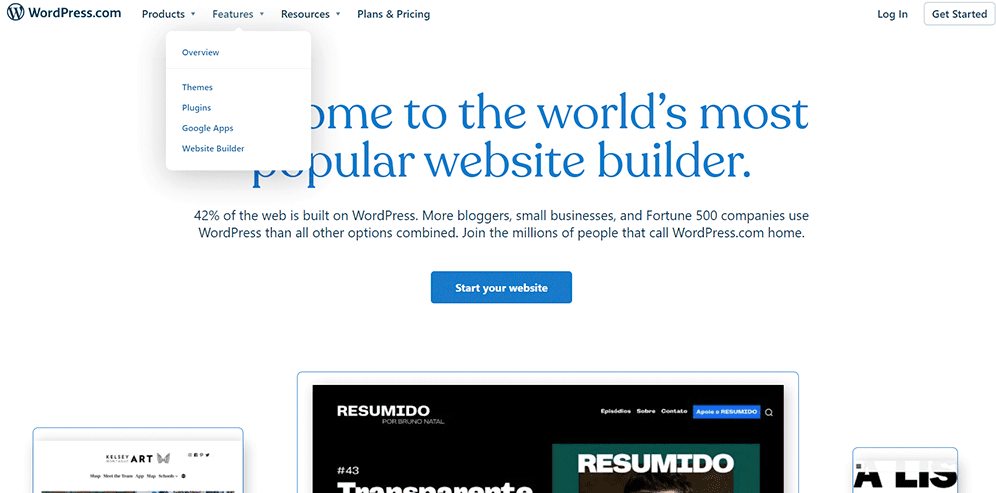 On a final note
Creating proper website navigation is essential in order to leave a good impression on users, make their experience better, and gain their loyalty. A good navigation system can lead you to high conversions, profit, and retention.
If you want to make your website navigation great, you should know your audience. Don't forget to learn about their behavior patterns and design solutions they are used to. Make your navigation familiar to them and meet their expectations. Make sure you choose the type of navigation that works best for you, and remember about making search engines happy as well as users. 
Take what we did for Brokeree or FlowRepublic as an example. Simple, not overburdened with unnecessary steps, clear and precise – exactly what users expect from it.
If you have any more questions, don't hesitate to contact us right away. We'll be in touch ASAP to tell you about the best website navigation solutions.