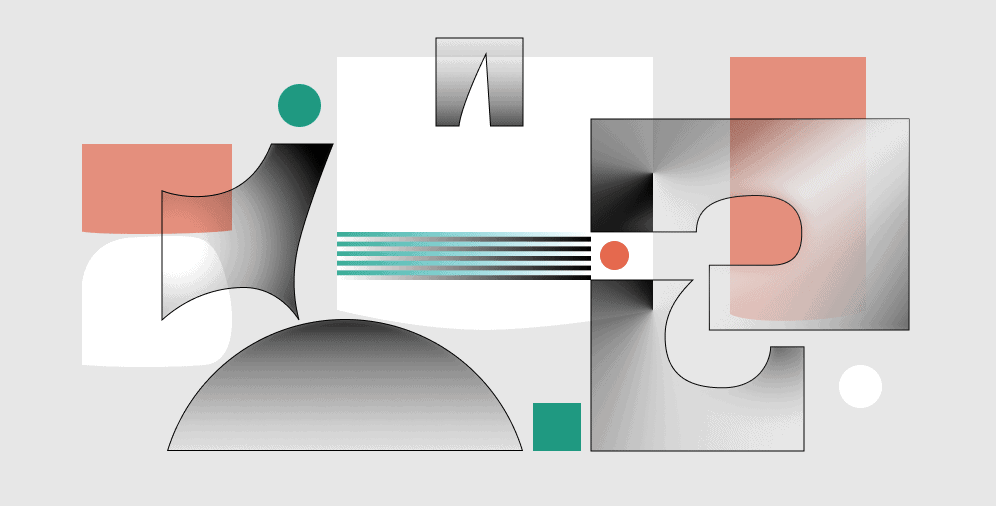 Commerce has been prevalent for centuries. In ancient times merchants used to travel to and fro to make deals. Hopefully, the digitalization of the financial system allowed for more efficient and quicker methods for conducting trade. Transactions that were previously running primarily locally or across regions became electronic. Later, that functionality, enhanced with digital media and complete Internet integrity, has brought to the world what we know as e-commerce sites. And now, millions of retailers operate online so that consumers don't even need to cross a street to make purchases.
Essentially, e-commerce websites are platforms that sell products and services via the Internet. They function pretty much the same way as conventional shops. The fundamental difference is that e-commerce is more flexible and accessible for buyers and retailers as well. Given that, some think that e-commerce platforms are easier to build and maintain rather than traditional ones. However, there is much to be done behind that fascinating prospect.
Therefore, to assist you in this not a simple task, our corporate website developers have compiled this guideline, in which we hope you'll get helpful and valuable information.
How to design an e-commerce website
To construct a robust distributional e-channel, you need to either understand the web design process yourself, study its pillars and generate an elaborated business plan or turn to the employment of online creative services various devoted agencies provide. Moreover, since web design includes myriad aspects to cover, it's reasonable to divide it into several phases and steps so that nothing escapes your attention. That guarantees consistency and helps you to avoid any significant drawback either during or after the website launch.
Phase #1 Preliminary discovery
First things first, and before the web design process, you need to explore the settings in which you will put your e-commerce website. At this stage, it's essential to overview the market and trace the industry tendencies. What you discover will pave the way for your business idea, making it relevant and compatible with the current e-commerce digital environment.
Along with that, you may conduct a competitor analysis and outline some basic UX features all your opponents share or find some common mistakes to escape in your own performance. Think of them as samples to learn upon rather than copy – remember that your website needs to stand out to make your proposition authentic and distinguishable.
Although your trade proposition can be outstanding if it doesn't have any value for the consumers, why would they appeal to you? That's the reason you need to explore your target customer segments and accumulate corresponding data. Does your website aim to wow a young visitor with impressive creativity and trendy inputs? Or does it cater to regular online buyers with average preferences? All in all, make sure to hit on the following:
analyze the market

conduct a competitor analysis

evaluate your product's value proposition

define the target audience and its needs
Phase outcomes
Preliminary research allows you to analyze the settings, and based on what you've found, you'll attain:
a clear value proposition that is relevant within the digital commerce market

basic features checklist and design practices to involve

opportunities and risks measurement

user personas and understanding of how to connect with them and sell your products to them
Phase #2 Project discovery
A deep understanding of the idea behind your website is key to a consistent and flawless design process. That's why you need to set up the goals, define the purpose and mission of your e-commerce platform.
For instance, if you function as a far-reaching retail business selling a vast range of conventional goods, you probably need to focus on your product supply design. Here, be cautious about excessive design creativity because it can damage your product pages and overload the platform, deteriorating the load speeds.
You may go even further and include technical requirements. Whether you want your website design to load well regardless of the device used, be sure to make itresponsive and mobile-friendly. In other words, let your goals and purpose dictate your design strategy in a way that is reasonable and fruitful for your performance.
Along with that, it's paramount to define your brand style. Faceless e-commerce websites look like thieves. When shopping online, buyers want to deal with established brands that are reliable and secure. That's why it's vital to employ branding. At this point, you need to craft your brand style and document each decision, including typography, color palette, iconography, logo, and layouts. That way, you ensure consistency as you move further into the design process. Also, by exposing your brand, you have better chances to appeal to the shoppers, building trust and credibility.
To make the design process even more transparent, you need to distinguish the platforms' scope and determine what pages your website should include. Usually, each e-commerce website starts with the landing page. It is the first touchpoint that is aimed to encourage consumers to get involved and show them directions for making purchases. Also, it's essential to employ detailed product supply pages and provide a smooth checkout process.
For clarity, you may gather all this data into a creative brief. It is a documented set of features, resources, and objectives with timeframes and estimated budget limits. It serves as a reliable assistant during the workflow and ensures you won't get off the intended path.

Phase outcomes
Once you established your core goals, it's easier to find ways of achieving them, naturally revealing the following:
clear design strategy

website's brand style that goes hand-in-hand with your business objectives


outlined timeframes and budget

set of the pages to involve

documented creative brief
Phase #3 Site's architecture
Once you know what pages to include, you need to enact dependencies between them and craft algorithms the consumers will experience on your website. Generally, e-commerce website architecture involves three main algorithms: a virtual storefront, a product supply, and a checkout process. It's paramount that you cover all of them and make sure consumers can easily pass each without any gaps in the user-platform interaction.
Have you walked into a disorganized store, stuffed with unpacked products and full of clutter? Not an exciting experience, we bet. It's clear that straightforward navigation is vital. It helps buyers to quickly find what they need without going through thousands of pages. At this stage, you need to determine the website's main touchpoints and glue them to each other to bring a smooth and friction-free experience to the users.

As you nail down the sitemap, you need to provide a detailed view of the content that will appear on each page group and craft wireframes, defining the content hierarchy. You can group several pages that use the same design layout, for example, product pages. It will facilitate the subsequent design activities and bring consistency into the workflow.

Phase #4 Mockup design
The next step in your e-commerce web design process is to incorporate visual language into the wireframes. Mockup design is a rough idea of the final product that allows you to see a real-life example of your e-commerce website. You need to add visuals and UI elements to the established layouts and see how it all works together.
Think of it as a traditional shop window. If it looks clean, elegant, and simply beautiful, it works as a magnet for buyers. Even though the shop doesn't sell what they need, it's hard to resist the temptation to drop by and explore it from the inside. Equally – obscure and bland storefront alienates potential buyers, turning them away although it sells goods from their wish-lists. And that is the power of a mockup design. It helps you to find the best design solutions that are sure to appeal to the consumers without making mistakes and wasting time on eliminating them.
Phase #5 Design
Once you've generated the blueprint for the site, you can begin an actual design crusade. Here, it's paramount to consider an e-commerce website as a complex mechanism that consists of several touchpoints. And to build a perfect e-commerce store, you need to frame each of them with appropriate design decisions. Let's delve deeper:
#01 An opening stage: user engagement
It is an initial point of users interacting with your website. And you want to make it as smooth as possible to urge them to explore your further proposition.
When buyers enter your e-commerce website, they usually arrive at your landing page. Within the first seconds, they want to understand who you are, what you suggest, and what to do on your website. Thus, design a CTA button and place it at a prominent place. Make sure it is visible and clickable so that users can immediately start their journey.
Go visual and employ only high-quality images to introduce your products and grab viewers' attention. Also, you can display pictures of the items in use. Thus, users understand how they function and see that you sell actual items to pay for without hesitation.
While trying to impress buyers choosing between fancy designs, focus on simplicity. Confusing UI/UX design is your worst enemy. Try not to overload the website design with overwhelming elements.
#02 The ease of interaction: product discovery
After you connect with users, it's time to think about further interaction, crafting impeccable product pages and bring the user experience to another, more prolific level.
With so many items on the platform, it's inevitable that you have a complete product category list. It will allow shoppers to find products and bounce through the sections effortlessly. Make sure you have at least a few words describing each category to guarantee transparency and avoid bewilderment. Here, you can enable visual hints, employing icons for each category segment. Make sure you use only common and known symbols in order not to confuse your buyers.
Place a prominent search bar on every page
No one enjoys going through the endless flow of pages to find the desired results. With a visible search bar, users can escape that burdensome exercise.
Enable filters and various sorting functions
Once again, it's all about simplifying customers' lives when looking for a specific item. For that reason, the more filters are available, the more quickly and effortlessly buyers would reach their final goals. Here, don't hesitate to enable multiple sorting options, including color, size, or price range. However, keep in mind that filters are there to assist but not to interfere.
#03 Shopping time: product page design
Everything is going well so far you've walked potential customers down to a product page. However, many things can go wrong here and ruin the previous success. There is a lot to focus on while designing
When users get to the product page, they want to see a clean and comprehensive content disposition. And you need to provide them with it. Use grids to make the content more digestible.
Provide detailed product pages
Make sure consumers can view an item apart from the overall product supply. It means that each item on the list should include a detailed standalone page that is easy to open or close without losing the performance progress.
Use high-quality images for items
Products' photos increase credibility and boost sales unless they are not authentic. Using stock images can be fatal for your performance. Remember that online buyers can get suspicious, and you don't want to turn them away because of that simple mistake.
#04 The centerpiece: adding purchases to the cart
Now, the sale is so close yet so far. At this stage, the majority of online shoppers face a psychological barrier: buying virtual products is not easy as it is impossible to see them. Hopefully, there are some ingredients for a successful deal.
A pay button might look like the simplest element to design. But when looking at it from an inside perspective, you understand that it requires many design decisions. First, a cart button is a call to action that guides consumers toward your conversion goal. Thus, you need to place it in the most obvious place to be always right there for the customers. It's better to put it above the fold and duplicate it at the bottom.
Next, you need to apply an appealing visual language to make it even more prominent. It includes the color, typography for the label, and spacing inside it. Be careful with it, as its visuals should blend well with your primary color scheme yet be noticeable and outstanding. Typically, a cart button stands for an icon that provides a visual cue for the buyers – be it a basket or a shopping cart. However, some use text inside it. And the font you apply also plays a significant role in attracting the customers' attention.
Behind the visual, there should be excellent functionality. Clicking the button should allow users to go back to the cart and access checkout or preview the purchase list. As for the cart pop out, there are many options to choose from – full page, sliding in from the side, or center. There is no strict rule on that, so simply choose the most organic option for your overall layout and design. Bear in mind that opening the cart shouldn't feel like a break in the shopping experience. Make it smooth and provide an opportunity to go back to the previous stage if needed.
One more e-commerce web design pillar is the cart content. Ideally, it should include information concerning the product quantity, product options, each product price, and total sum. If the cart is empty, invite users to add products with a tempting CTA in it. You can even include product suggestions or display your bestsellers to urge buyers to get involved.
#05 Closing the deal: the checkout
Now, we're getting close to that conversion you've been working for. The only thing that sets customers apart from a completed order is the checkout process. And if it is painful, you'll lose. At this point, it's paramount to keep your design form simple so that buyers can quickly enter the billing data and get their purchase successfully done. There are few tips on how to facilitate the checkout process:
Ask only relevant information and ask little

Be straightforward in your queries so that buyers can easily understand what they need to fill in

Use a single-column design for allocating customer's attention

Employ pre-fill and auto-detect functions to help buyers and save their time

Employ inline validation and notify consumers immediately if something is wrong

Activate the next step button only when all fields are filled in

Make a confirmation index prominently displayed so that users understand the transaction is over
Ultimately, when at this stage, you need to maintain consistency across all the web pages. Use one color palette and typography style established in your brand style checklist. That upholds balance and keeps your visual design always on point.
Phase #6 Web development
When you have all the parts of your e-commerce website, it's time to assemble them into one functioning unity. At the web development stage, it's crucial to take the proper framework and adjust the created content.
To minimize the need for writing the code from scratch, you can employ a CMS system. When choosing a content management system, it's essential to keep the design in context. In other words, pick up the tool that would be excellent both in terms of functionality and further product customization. That will allow you to minimize the need for writing the code from scratch.
Shopify and WooCommerce fully meet these requirements. Both are easy to use, well equipped, and highly flexible in terms of design. The tools allow full customization and provide a vast collection of extensions serving the internal store functionality as well as external marketing integrations.
Another dedicated e-commerce builder is Squarespace. It suggests mostly minimalist yet elegant templates that will suit whatever commerce type. Its award-winning designs will make you wow, while the enormous array of useful apps will help you implement one.
Another important point is to ensure that the website functions properly, including the buttons, filters, shopping carts, and navigation. Here, it is vital to keep in mind the website's performance. If any feature heavily impacts the load speed or worsens usability, it has to be modified or removed. Along with that, the platform should be tested page by page on various devices to guarantee it is responsive and compatible with whatever screen resolution or browser.
As well as usability testing, the web development phase also involves security approval. It's critical to examine the code and eliminate all vulnerable points so that the customers' personal information won't be exposed beyond the website.
Phase #7 Testing and launch
Now, your e-commerce website is at the stage of testing and launch. Before your platform goes live, you need to conduct the final check-up, shifting focus to its functionality, security, and performance. It concerns such drawbacks as broken links, inconsistencies in the sitemap, fractured experiences, or insecure gateways.
Even a minor mistake can impact adjacent elements, deteriorating the whole performance. If you find any of these, you need to fix them right away. And only when everything is in place – launch your website, integrate your design files into a live server, and install an SSL certificate.

Phase #8 Maintenance and support
Many believe that the web design process should end after launching the platform. However, there is still much work to be done. Now, you need to evaluate the performance and detect pain points your consumers may struggle with. It involves not only the visual side of the website but also the technical part of it. It's also critical to regularly conduct security testing as it can become vulnerable as time goes.
Apart from this, you need to keep a close eye on the user experience, collect feedback and carry out audits. It will help you to determine what inputs can bring more value and influence your metrics positively. Ultimately, there is always room for improvement.
Why do you need to adhere to this approach

We prove all the insights to be valuable and fruitful, showing you a stunning e-commerce website for Aparici that we created following this strategy in our own working process. And these are key benefits of an optimized ecommerce web design process:
A well-structured web design process allows you to keep your idea always at the storefront, ensuring you move in the right direction.

It eliminates shade requirements that might interfere with the workflow and incentivize you to make late-stage adjustments that tangle the website scope.

Each phase sets the grounds for the subsequent one, unleashing leverage to the design consistency.

It provides you with a clear understanding of the algorithms of your e-commerce platform and allows you to enhance them with thought-out design decisions.

It promotes proper energy and time allocation, which boosts better results and saves your money.

A step-by-step gradual approach guarantees long-term results and facilitates your work at the maintenance phase.
How to clarify the web design process

No doubt, building an e-commerce website is painful. It doesn't emerge in three days. Perhaps, it would take you three months to get into the rhythm. However, there are some tips to master it successfully:
#01 Learn time management
Proper time and energy allocation can not only bring consistency into the workflow but also saves your money. 
#02 Involve visualization
You can employ mood boards or other visualization tools to grasp the ideas and concept that are bewildering to you better.
#03 Employ electronic processes beyond your website performance
If you can replace the human mind with an automated mechanism – do it, and focus on more complex and significant activities. Also, you can use a design system that will provide you with reusable and reliable design components.
#04 Trail each new input and trace the progress
Try to keep your finger on the pulse of each web design phase so that you know everything concerning the process and have control over the situation.
On a final note
As you can see, an e-commerce website design is not a simple thing. It all comes into several customer phases, and each requires specific design decisions. From an eye-catching CTA to a smooth checkout process – all details matter. And you need to keep a close eye on it and ensure that everything works in unity, bringing holistic and consistent experiences to the buyers. Ultimately, an excellent e-commerce website design is an impetus to your business performance. And you don't want to miss an opportunity to establish a reliable and robust distributional channel that will only boost your sales, allowing you to expand.
If you're still uncertain about how to design your e-commerce website to improve your performance, feel free to contact us. We will provide you with more insights and assist you during the process if needed.