In recent years, the term "startup" has gained widespread usage in the business world, and its popularity continues to sprout. As a result, numerous books, websites, and other resources have been devoted to this industry. But what exactly does this term mean, and what are its distinguishing characteristics?
In this article, our startup design agency will address these questions and explore the most effective approaches to creating the best website for startups, including the essential role played by corporate web development. Additionally, we will showcase several highly successful startup examples aiming to inspire and assist you in launching a truly compelling project.
To begin, let's establish a clear definition of what a startup is.
Defining a Startup: Innovations, Uncertainty, and Risk
A startup is a business structure that is built around diverse innovations with the aim of solving a specific problem by offering a new product or service, often in the context of uncertainty. This means that companies cannot be certain whether the products they offer will succeed in the market or among consumers.
At the heart of a startup is the difficulty in predicting the outcome of its work, as the innovative element adds an element of insecurity that can either result in significant success and growth, or lead to failure, despite considerable investments. This risk-taking characteristic sets startups apart from traditional businesses and is a defining feature of the startup culture. Despite the potential risks, startups have a unique potential for generating disruptive ideas and shaping industries.
As such, understanding the nature of startups is crucial to building a prosperous one. It requires the ability to identify unmet needs in the market, innovate and develop new solutions, and effectively communicate the value of your offering to potential customers. Additionally, having a comprehensive understanding of website development is vital to creating an effective startup platform that will help attract customers and showcase the unique value proposition of your startup.
Creating a Successful Startup: A Comprehensive Strategy
Launching a powerful startup can be challenging, but following a set of basic principles can ensure efficient operation. Here are some key steps to consider:
Step #1: Team Creation
Behind every prosperous company, there is a team of professionals and like-minded people. However, finding the right candidates to support a new idea is not always easy. Careful consideration should be given to the selection process, no matter how long it takes.
Step #2: Problem Identification
Once a team is gathered, it is essential to identify a problem that, if solved, would significantly improve the life of a specific target audience. This will enable the team to focus on the most relevant and necessary solutions.
Step #3: Market Research
After identifying the problem, it is necessary to determine how badly people need a solution and whether it has already been found. This will help ensure that the product or service has no analogs or competitors on the market.
Step #4: Solution Development
The practical step is to search for a problem solution. It may involve introducing new technologies or applying modern approaches to different processes. The crucial point is that the identified problem should be effectively solved, bringing benefits to the customers.
Step #5: Bringing the Solution to Life
This stage involves a series of processes, such as project creation, search for investors, development of a business strategy, and preparation of various marketing and promotion campaigns. Each step must be thoughtfully considered, as the company's growth and success will depend on it.
It is worth noting that a startup strategy is a roadmap for moving a business forward. It indicates what the business is striving for, when the desired results are expected to be achieved, and what steps need to be taken. Therefore, it is crucial to create a clear and comprehensive strategy to achieve success.
In addition to following these steps, designing an effective website is also essential to creating a successful startup. A well-designed website can help establish a strong online presence, attract potential customers, and communicate the unique value of your offering. Understanding its main principles can be instrumental in building a startup website that is both functional and appealing to users. Let's delve deeper.
Key Elements of a Successful Startup Website: Tips and Strategies
A startup website serves as a vital tool for reaching business goals, such as creating brand awareness, generating leads, and increasing revenue. To make sure that a startup website works in favor of the business, it is necessary to consider the following aspects.
Choosing an Appropriate CMS
A Content Management System (CMS) is a software application that allows users to create and manage website content. Ready-made platforms, such as WordPress or WooCommerce, can be a good option for startups as they are easy to manage and offer many templates and standard features.
Working on Website Design
The website design should be attractive, consistent, and user-friendly. The brand has a chance to fully immerse potential customers in its ecosystem, thus motivating them to take a target action. The usability of the website should also be taken into account. Staying up to date with the latest web design trends can be helpful in creating an effective website.
Responsive Design
A responsive website design ensures that all site pages, images, and other elements are displayed correctly on different devices, regardless of their size and shape. It is essential to ensure that users do not experience any challenges or difficulties while navigating the website.
Site Pages
Certain pages are necessary for increasing conversion rates and making the users stay on the website:
Homepage: This page should demonstrate what the startup deals with and what solutions they offer.
About Us page: This page is significant for building trust with the audience. It should provide all the necessary information that can make a good impression on visitors, such as certificates, testimonials, diplomas, and patents.
Contact Us page: This page should include as much contact information as possible, such as email address, physical address of the office, working hours, and links to social media networks.
These and many other components will allow a startup website to take care of the convenience of site users and ensure the prosperity of the startup itself. Creating a successful website is vital to establishing a strong online presence, attracting potential customers, and communicating the unique value of the startup.
From Idea to Success: Inspiring Examples of Successful Startup Websites
To inspire you to create an unforgettable startup site, we have prepared the top 5 examples that are meant to show how proper work on the website design may help to succeed:
01 FRND
We know what role people's opinion plays in the modern world. Thanks to them, the company can either dramatically increase the number of clients or lose them all in no time. FRND is an iOS application with gamification elements. Here, people record reviews on diverse beauty products, clothing, and other goods. And if viewers, based on reviews, make a purchase, then reviewers acquire a percentage of the sales. Accordingly, the better the reviews are, the higher ranks people get, and more opportunities to earn money appear.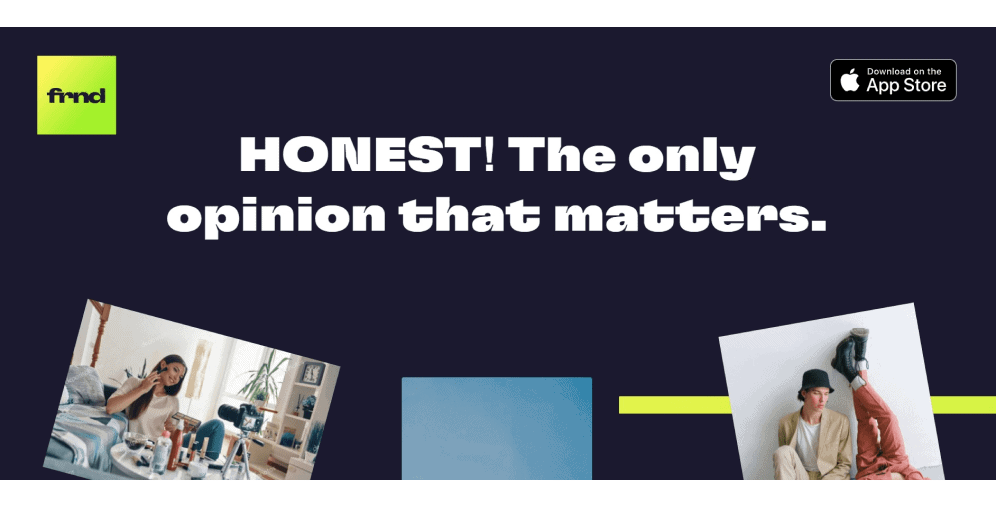 02 RCAD
As of today, companies shouldn't underestimate the importance of a virtual representation of a business on the Internet. It is particularly essential and helpful in such areas as architecture and construction, as long as it seems that the time when drawings and plans were made exclusively on paper has long passed. And RCAD certainly knows how to help its clients effectively and accurately render drafts and schemes in dynamic and most realistic models with VR elements. Looks like a real technology of the future, doesn't it?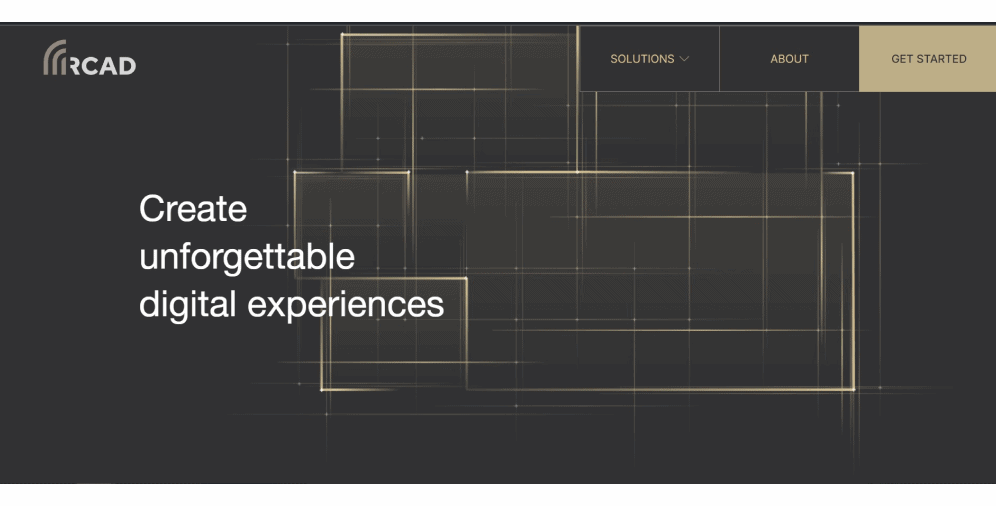 03 FLUX
Not everyone can afford to buy a new quality car, and an option of car-sharing doesn't seem to be truly attractive since once you finish the trip, the car will be almost immediately hired by someone else. To provide people with a chance to drive premium class cars without the need to pay a fortune, FLUX has developed a corresponding car subscription service. Moreover, they offer different functions that drivers may find appealing and convenient, such as insurance, concierge services, and many others.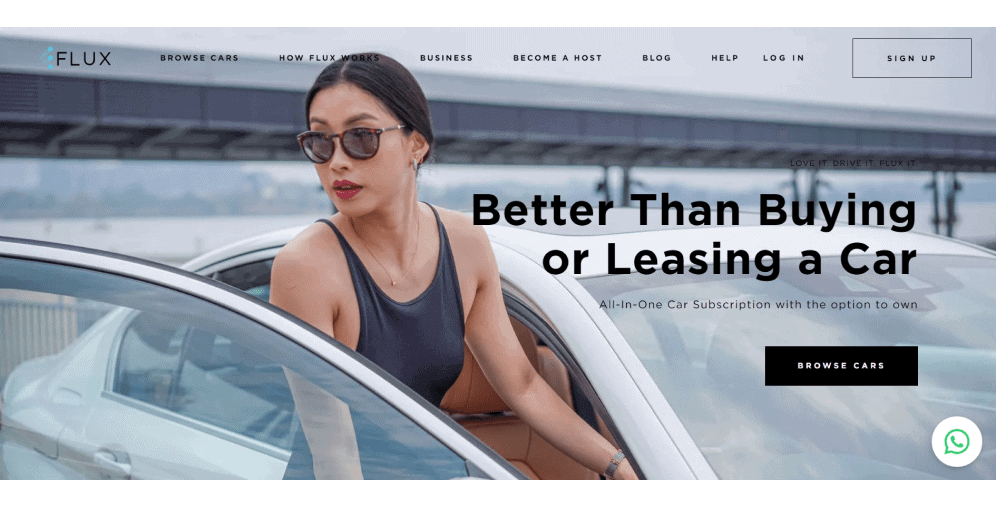 04 Javari
One of the most popular ways of spending time while traveling, tidying up, or just relaxing is listening to music. However, sometimes it might be hard to choose the melody, as there are too many options. And the founders of Javari are totally aware of that. That's why they created such a music platform, which helps to find tracks according to genres, artists as well as listeners' tastes, and preferences. Furthermore, right now, the company is working on its mobile version, which is just great.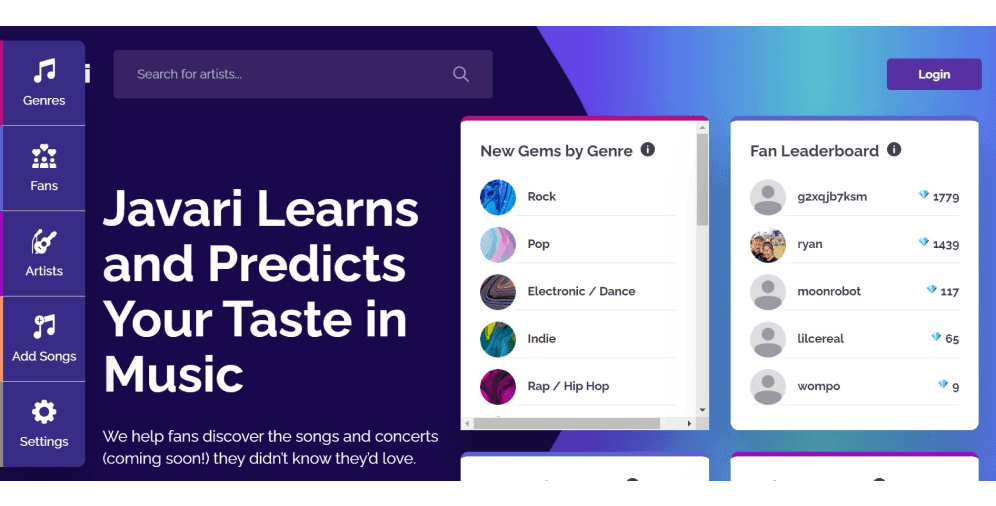 05 Thespie
The situation with the pandemic and the forced lockdown deprived many entertainment lovers of a chance to enjoy viewing numerous shows, concerts, and plays. Therefore, they were so grateful when a cross-media platform Thespie was developed. Here, users are offered various exhibitions, live streams, and other performances, that can immerse them in the world of art without any need to go outside, stand in the long queues for tickets, and return home. How delightful and convenient it sounds, right?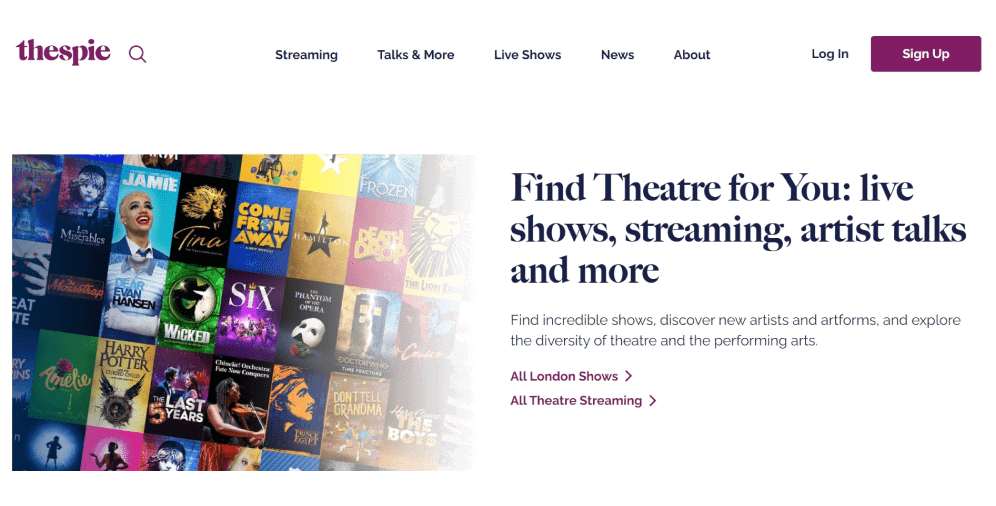 The examples of startup websites show how fresh and effective new ideas may be presented both in terms of web design and web development. And it proves that these processes cannot be neglected as long as they make a substantial contribution to the company's success and growth.
On a Final Note
In conclusion, a startup is a project that aims to improve the quality of people's lives through innovative ideas. It is not solely driven by the desire to make money, but rather the pursuit of solving a problem or addressing an unmet need in the market. To build a successful startup, creators must dedicate maximum effort and attention to all the elements involved.
In this article, we have explored the essential elements required for building an impressive startup website, such as appropriate CMS, website design, responsive design, and key site pages. We have also showcased some of the most innovative and powerful startup website ideas to inspire and guide entrepreneurs in the process of building their own.
If you have any questions or need help in creating your startup website, feel free to contact us. With our expertise in corporate web development, we can help you create a compelling and effective website that will showcase your startup's unique value proposition and attract potential customers.